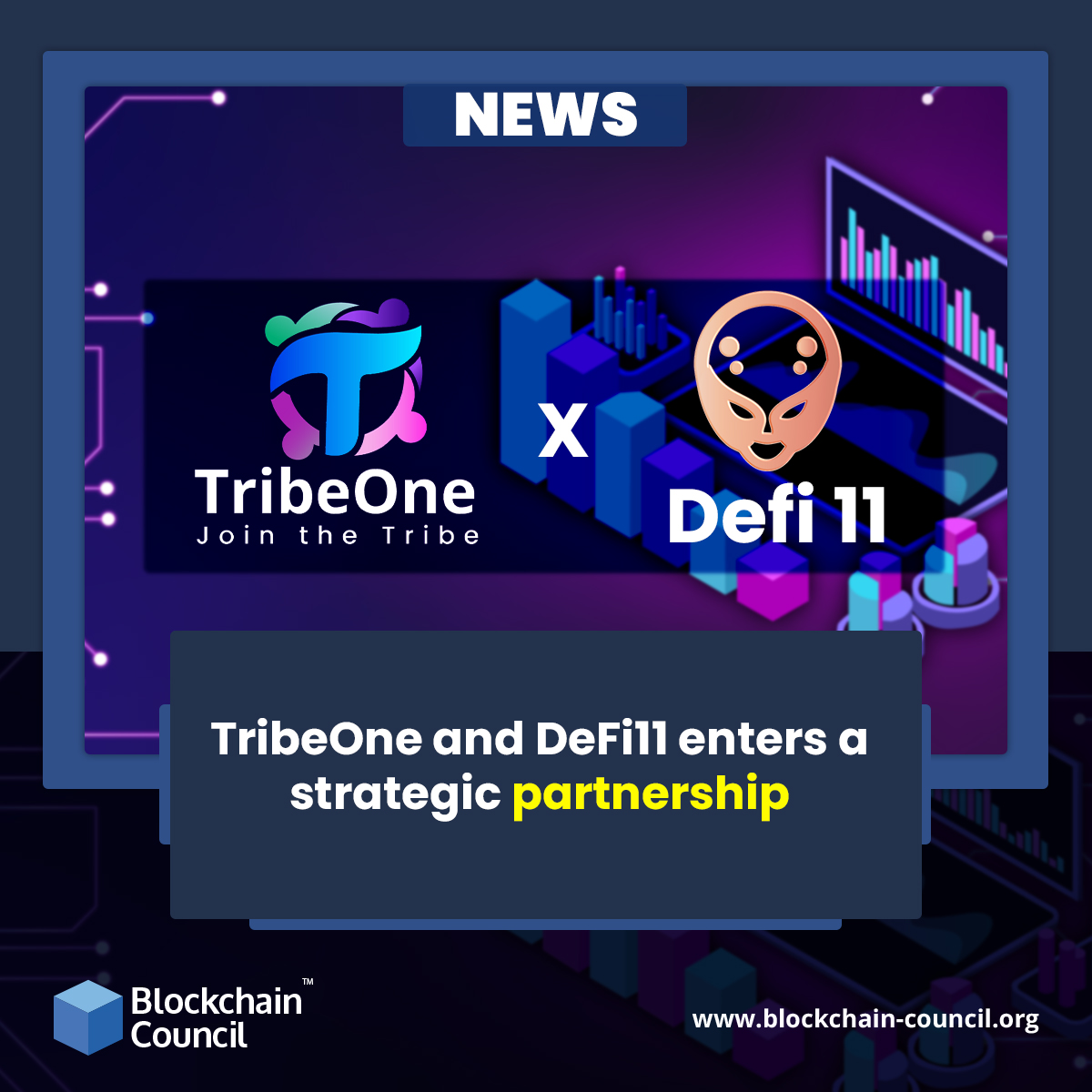 Working as a powerful decentralized portal that aspires to reinvent blockchain gaming, DeFi11 has entered into a strategic collaboration with the TribeOne portal. Hailing from San Francisco, California, TribeOne is a Non-Financial Institution, savings, and credit risk management platform providing seamless banking experience to users through its user-centric tools and services. The integration between the two companies will play a significant role in redefining the traditional banking ecosystem by opening support for a strong Decentralized Finance cluster.

According to the report, the partnership will help DeFi11 to enhance the overall gaming experience for its users. It is looking forward to participating in the NFT lending race that is fast gaining pace in the global financial structure. Further, the firm desires to unlock new approaches for allocating price and deriving data for NFTs thereby providing an innovative gaming experience to the fans. 
The deal will allow DeFi11 to provide financial support to TribeOne's NFT alternative projects. The portal will help users to secure loans for purchasing in-game NFT assets or investing in NFTs for earnings. The TribeOne DApp is a unified portal that facilitates quick access to customer loans in a few clicks thereby simplifying the lending process for them.
TribeOne takes pride in being the world's first entity to be supported by new-age technologies such as Artificial Intelligence and Risk-Adjusted Returns on Crypto or RAROC. The consumer-focused features offered by the banking portal make it a perfect choice for those willing to explore the fast-developing world of Decentralized Finance. DeFi has gained widescale momentum in the past few years as it allows users to enjoy a safe, transparent, and decentralized finance ecosystem.
The TribeOne community aspires to create a channel that is free from the limitations of the traditional financial space. With its powerful interface, the platform thrives to transform the global DeFi industry by helping people to execute transactions in cryptocurrencies and Non-Financial Tokens swiftly.