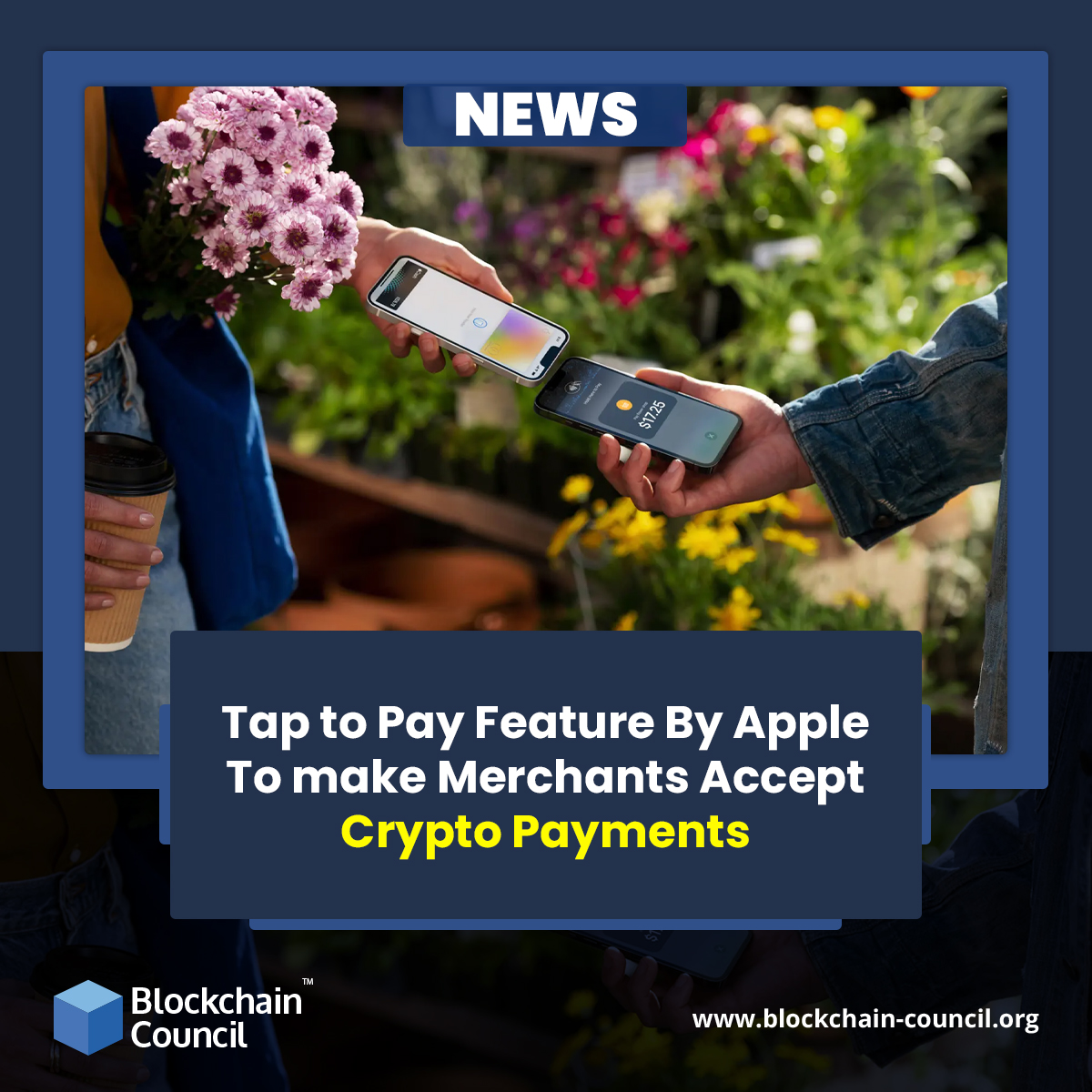 One of the world's biggest technology firms, Apple Inc. is all set to surprise iPhone users with the latest gift offering dedicated to cryptocurrencies. With the newly-launched 'Tap to Pay' feature, Apple is looking forward to allowing millions of US merchants, irrespective of their size, to facilitate contactless payments related to a variety of payment ecosystems. The feature will help merchants to accept payments through Apple Pay, contactless debit and credit cards, as well as digital wallets thus leveraging a safe and transparent interface for payment settlement of customers.

According to the report, the tap to Pay function will enable iPhone customers to engage in secure crypto payments across multiple merchants, small firms, and big retailers in the United States. Interestingly, the feature does not require any extra hardware support or payment infrastructure. The function will work seamlessly with credit and debit cards from leading payment channels like Visa, Mastercard, American Express, etc. The iPhone users will be able to employ their crypto assets for making payments through the newly-launched feature.
The Apple smartphone holders will not be allowed to execute a direct transaction for BTC or other virtual holdings. They will be spending the assets through reliable decentralized channels like Coinbase Card, Crypto.com Visa Card, etc. The financial service provider firm, Stripe will be the first payment portal to offer Tap to Pay access on iPhone to its users. The smartphone leader will continue to fetch support from other payment firms and apps in the coming months.
Talking about the project, VP of Apple Pay and Apple Wallet, Jennifer Bailey emphasized that there is a popular trend amongst investors to indulge in tapping to pay via digital wallets and credit cards. The forthcoming feature will offer firms to enjoy a secure, private, and seamless interface for contactless payments and checkout functions. The spearhead added that the firm is collaborating with payment portals, app developers, and payment channels to accept contactless payments from customers and expand their operations.
The global financial space has witnessed a surge in merchants accepting card-based payments from customers. The constant efforts from fintech firms like Block, formerly known as Square, have helped to popularize the concept in the sector. The new feature by Apple is receiving mixed reactions from the space, for instance, Barclays analyst Ramsey El-Assal has speculated that the Tap to Pay feature will not have a significant impact on the present competitive ecosystem.