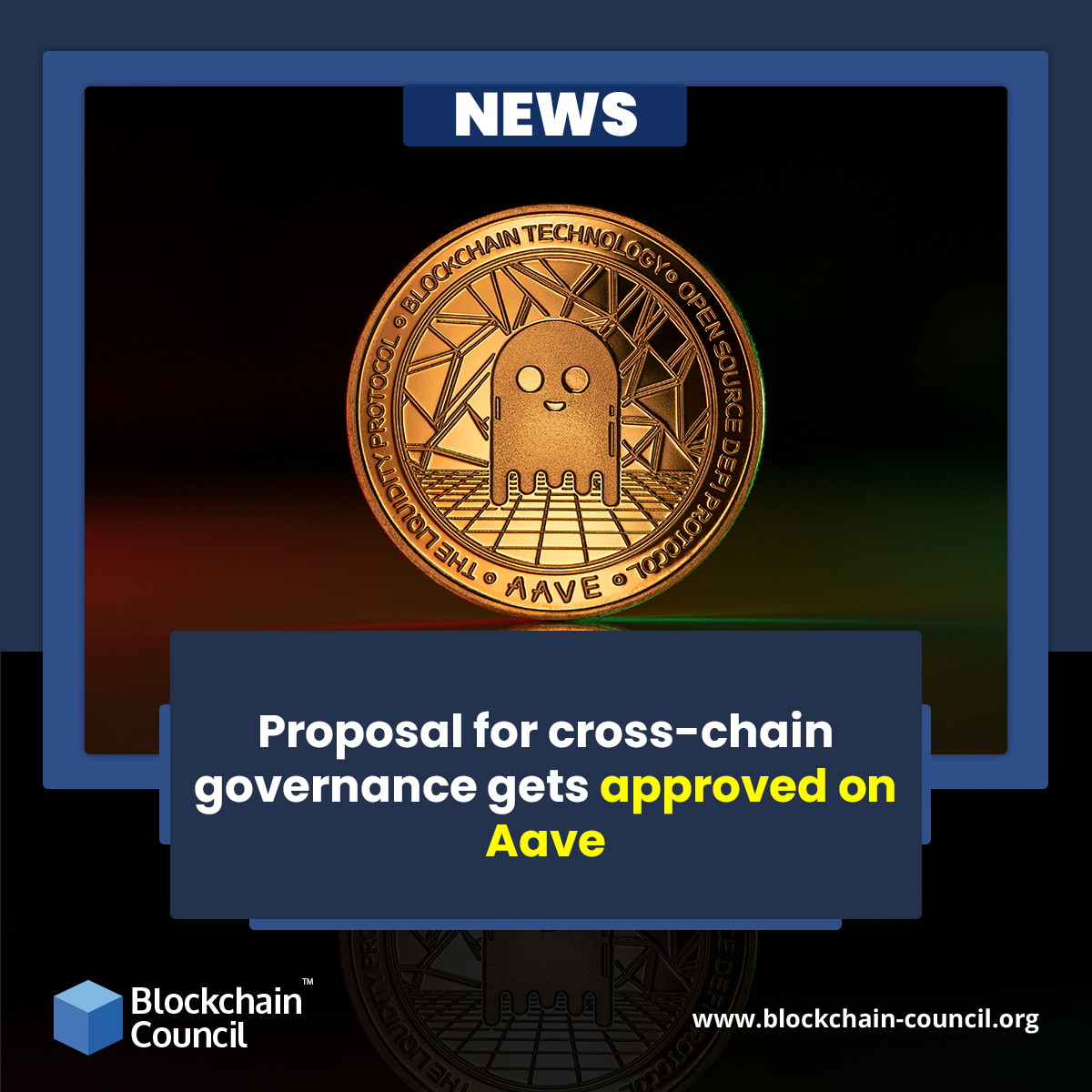 Serving as a top-tier Decentralized Finance portal facilitating easy lending and borrowing of crypto, Aave has successfully passed the first cross-chain governance proposal in its ecosystem. The developers of the project revealed that a proposal executed on Aave, designed on the Ethereum channel, was wired to the Polygon (MATIC) FxPortal. The Ethereum data was interpreted by the system and moved for its validation and verification on the Polygon Network for the complete process.

Soon after, the Aave cross-chain governance bridge contract accepted the data wired from the Polygon Network, decoded it, and queued the process, pending a time lock for the final processing. Packed with a plethora of unprecedented trading features, Aave presently works as one of the most trusted brands for the DeFi community. The data analysis report by DeFi Llama showed that the amount of total value locked on the Aave ecosystem is nearly $12 billion in worth. This highlights the popularity of the firm in the fast-growing DeFi cluster.
1/ The first cross-chain governance proposal has successfully updated the Aave Polygon Market! This proposal from @aavegotchi is a major step forward in multi-chain governance systems👻✨🚀

New assets listed include GHST, BAL, CRV, DPI, LINK, & SUSHI

A thread on this proposal:

— Aave (@AaveAave) January 31, 2022
The development leg of Aave released a post stating that the Aave cross-chain governance bridge channel is designed keeping in mind the requirements of the industry. The product works effortlessly well in sync with any chain that supports the EVM or Ethereum Virtual Machine protocol and cross-chain interoperability. The new tokens listed on the portal include BAL, CRV, LINK, DPI, GHST, and SUSHI.
Presently, Aave supports contracts linking to Polygon Network and Ethereum's Arbitrum channel. The users can deposit Aave Improvement Protocols or AIPs to access multiple features on the DeFi portal. Earlier in October, Gauntlet Network submitted an AIP to facilitate the restrain feature for xSUSHI and DeFi Pulse Index tokens along with an automated market maker or AMM liquidity providing token pair. This was done because of security issues. The proposal was passed with 710,327 votes in favor right after four days after the submission.
The strategic update was overwhelmingly supported by some crypto fans who took to social media platforms to celebrate the achievement of the firm. However, some enthusiasts did not favor the cross-chain developments over the channel. Recently, Ethereum co-founder, Vitalik Buterin shared his dissatisfaction with cross-chain applications that are gaining quick momentum in the industry. The spearhead warned that the scalability of cross-chain solutions can cause a surge in vulnerabilities for the projects. The hackers can easily hamper the system by launching 51% attacks on a single channel especially against the projects with a small capitalization level.