With crypto becoming the unrivaled underdog of the finance space, we don't want you to miss any juicy opportunity of piling up your funds. So, here is a list of top crypto news items of 15/11/21 for you to take a record of. Take out your reading specs and delve into the stats of virtual tokens making news today.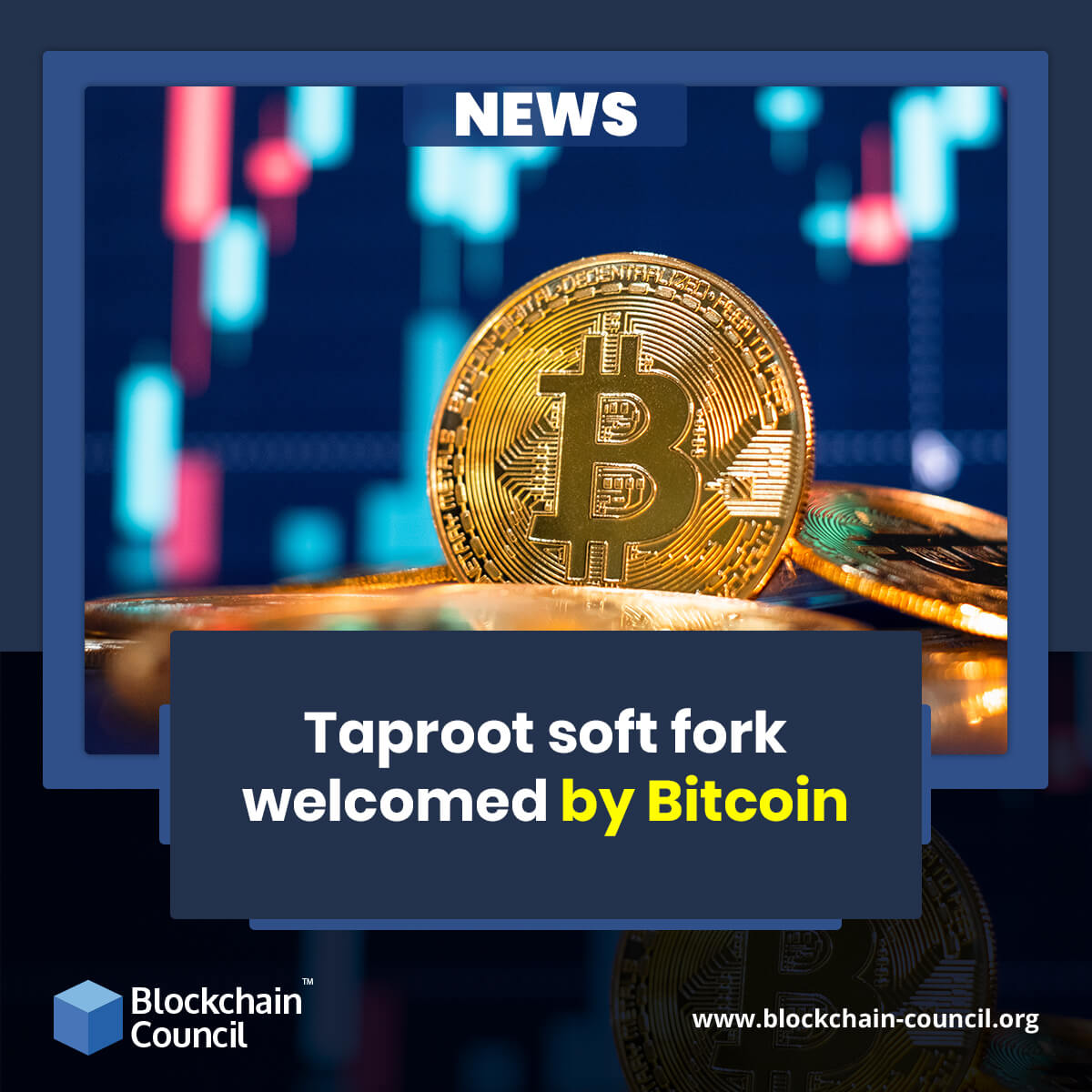 The Bitcoin Core network enhances operability standards with Taproot soft fork upgrade.
Hailing as a top-tier player in the crypto space, Bitcoin Core (BTC) has added another marvel to its channel by successfully activating the Taproot soft fork on its platform. The soft fork upgrade was activated at block levels between 709,488 and 709,632 after gaining a lock-in majority consensus of 90% from miners and mining pools.
With the Taproot upgrade, Bitcoin is looking forward to leveraging support for smart contracts and enhanced privacy of multi-sig transactions. The soft fork will infuse the concept of MAST or Merkelized Abstract Syntax Tree into the Bitcoin network. The underlying principle of MAST can play a significant role in enhancing the efficiency and privacy of smart contracts. It helps to create a safe environment where only some necessary portions of the contract are shared during transactions.
Talking about the Taproot upgrade, Hampus Sjöberg, a renowned Bitcoin developer, applauded the event as a major success for the Bitcoin team. He feels that this activation has proved that Bitcoin Network is capable of upgrading its channel for users. For the unversed, Sjöberg is also a developer of a Bitcoin Lighting wallet called Blixt Wallet. The expert is confident that with Taproot, Bitcoin will open doors for off-chain exploration, which can eventually reduce the burden on the existing nodes.
Mr. Hampus is hopeful that if the Lightning Network chooses to implement the Taproot upgrade, it can enhance its privacy dramatically. A round of serious discussions was held at the LN Summit 2021 edition, where Lightning Network developers shared insights on potential upgrades, conveyed Sjöberg. The expert added that Taproot implementation would make normal and Lightning payment channels highly identical. This will support the fungibility and censorship settings of the Bitcoin Network. Hampus Sjöberg is highly optimistic about the future introduction of the Cross-Input Signature Aggregation upgrade that will improve payment standards for investors.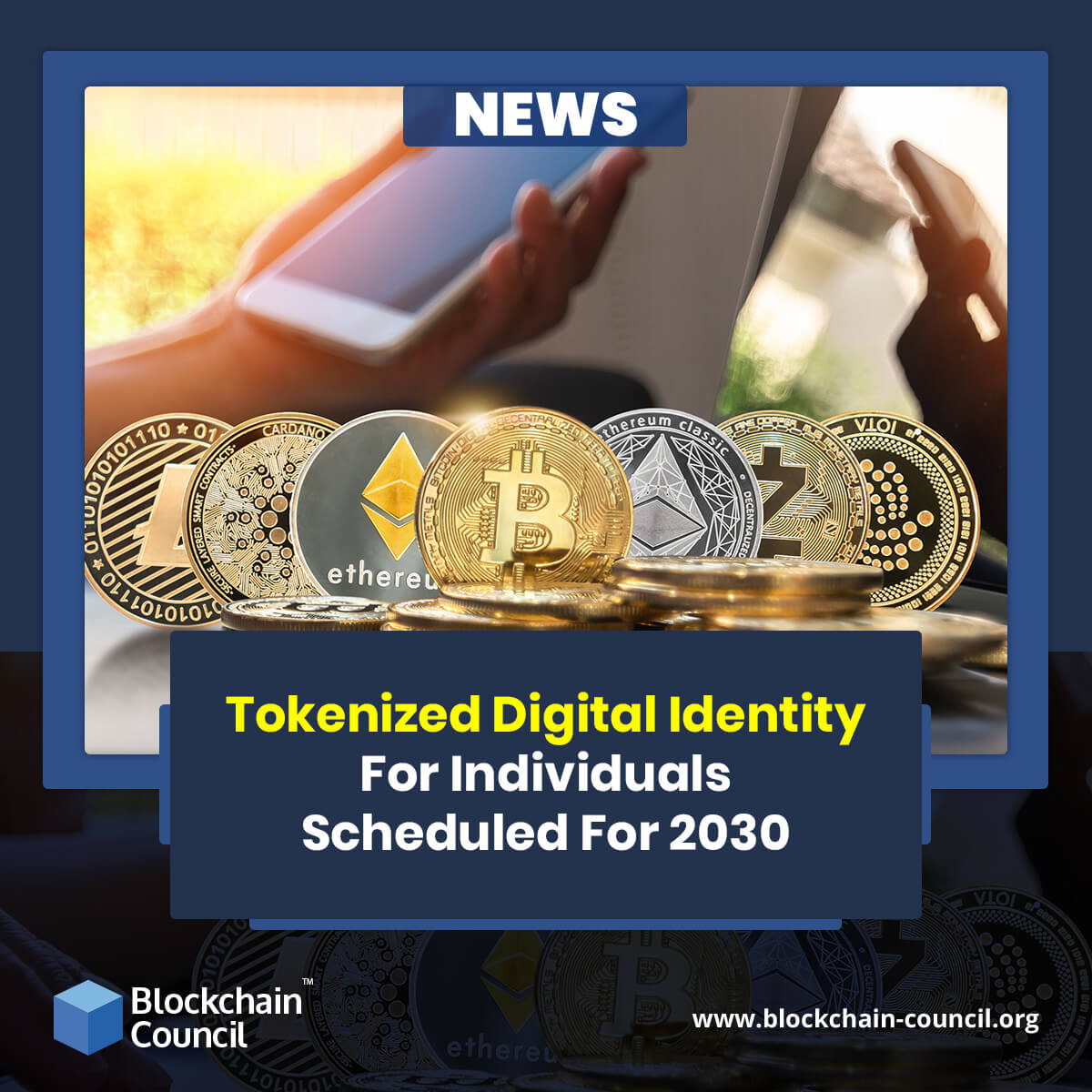 Tokenized Digital Identity to Find Place by 2030
Living in a world of technology has pushed the human race to challenge the known and identify the unused potential of the existing. This urge to explore technological privileges paved the way for the beaming success of cryptocurrency and blockchain technology. Testifying this, renowned consultant entity Frost & Sullivan has released a report signaling towards the global expansion of gen-next technologies- Blockchain, Artificial Intelligence, and Biometrics- across the fast-growing digital identity industry.  
The report highlights the core competence of tokenized IDs that come packed with the excellence of the latest technological tools. With growing risks of security failures amid the constant shift of government and finance operations to digitalization is likely to be handled well through tokenized ID solutions, conveyed the report. Moreover, the use of blockchain and AI technology in tokenized ID projects will bring a revolutionary change in the security and identity-defining sector by 2030.
Talking about the report, Aravind Srimoolanathan, a senior research analyst at Frost & Sullivan stated that governments are looking forward to revamping citizen identification systems. Authorities widely implement national identification projects. They are willing to work out a simple yet effective database storage solution that eases the burden on government institutions. He is confident that by 2030, the integration of blockchain and biometrics will facilitate the creation of a unified digital identity solution.
The high-tech identity channels will come packed with a wide range of unprecedented features of blockchain technology. Besides the common fingerprint sensors, these products will offer access to various behavioral scanning tools, including voice ID recognition, signature scanners, keystroke analysis, etc. With the implementation and adoption of blockchain technology, entities can improve the core security standards of their internal ecosystem and offer a significant push to their working efficiencies.
Today we see that technology has become an inevitable part of our routine, and we have become largely dependent on it. However, people sometimes use technology to execute money laundering, identity theft, or spread terrorism. In its report, Frost & Sullivan has supported the idea of blockchain-powered biometric solutions as a countermeasure to such risks and intrusions. The team is confident that blockchain can help to mitigate the occurrence of such incidents significantly.