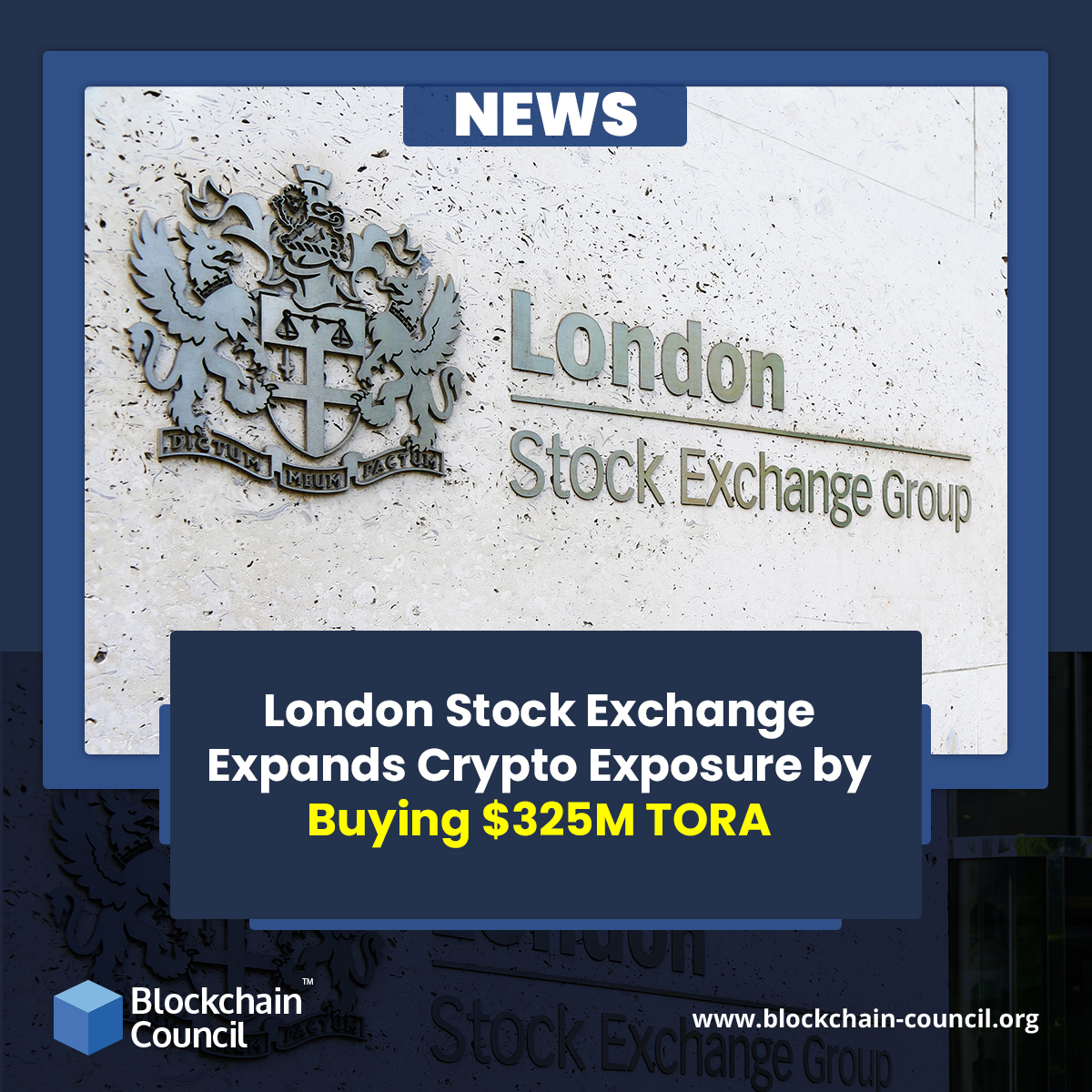 Hailing as one of the biggest stock exchanges and financial information firms in the United Kingdom, the London Stock Exchange Group has purchased TORA, a cloud-based technology company from the United States. With an investment of $325 million for acquiring TORA, LSEG is looking forward to expanding its operations across the fast-developing cryptocurrency industry. The strategic partnership will make TORA a crucial part of LSEG's Data & Analytics unit within the core Trading & Banking Solutions ecosystem of the leading financial firm.  

As per the official announcement, the collaboration will help the London Stock Exchange Group to strengthen its hold in the virtual asset cluster. The payment for TORA's acquisition will be made in an all-cash transaction by the LSEG team. Talking about the pact, one of the top executives at the stock exchange, Dean Berry stated that the integration of TORA's strong international presence and LSEG's global outreach will promote growth and further collaborations for expansion within the crypto field.
The collaboration will help the stock exchange giant to penetrate its business operations to new market clusters. The company is looking forward to widening its scope not only in Europe but also across North America and Asian regions. These areas can be seen as high-potential zones as a majority of TORA's clients are based here. The CEO of TORA, Robert Dykes stated that they have found the best partner in LSEG, and the two firms will employ their resources to create the most advanced solutions for traders.
Interestingly, amid the wide scale crypto developments in the UK, the British authorities seem to support a skeptical point of view towards the industry. The Deputy Governor of the Bank of England, Jon Cunliffe recently emphasized that the asset class can put the financial stability of the country at risk. The governor of the bank, Andrew Bailey raised concerns over El Salvador's decision to make Bitcoin a legal tender in the country. However, Britain's ex-Chancellor Philip Hammond supported cryptocurrencies. The former chief urged authorities to pay heed to the growing needs of the crypto industry.  
In 2019, LSEG marked its entry into the crypto space by purchasing a stake in Nivaura. Headquartered in London, Nivaura aspires to digitize primary markets through blockchain technology services. On the other hand, TORA ventured into the crypto space in 2018 by partnering with investment firm Kenetic. The platforms teamed up to launch a crypto trading channel called Caspian. The project offers a single ecosystem for multiple digital asset trading protocols.
If you're willing to explore the crypto and blockchain industry but have no clue about it, then you can enroll for certifications offered by Blockchain Council. The courses will help you in upskilling and ease your venture into the most thriving sector.