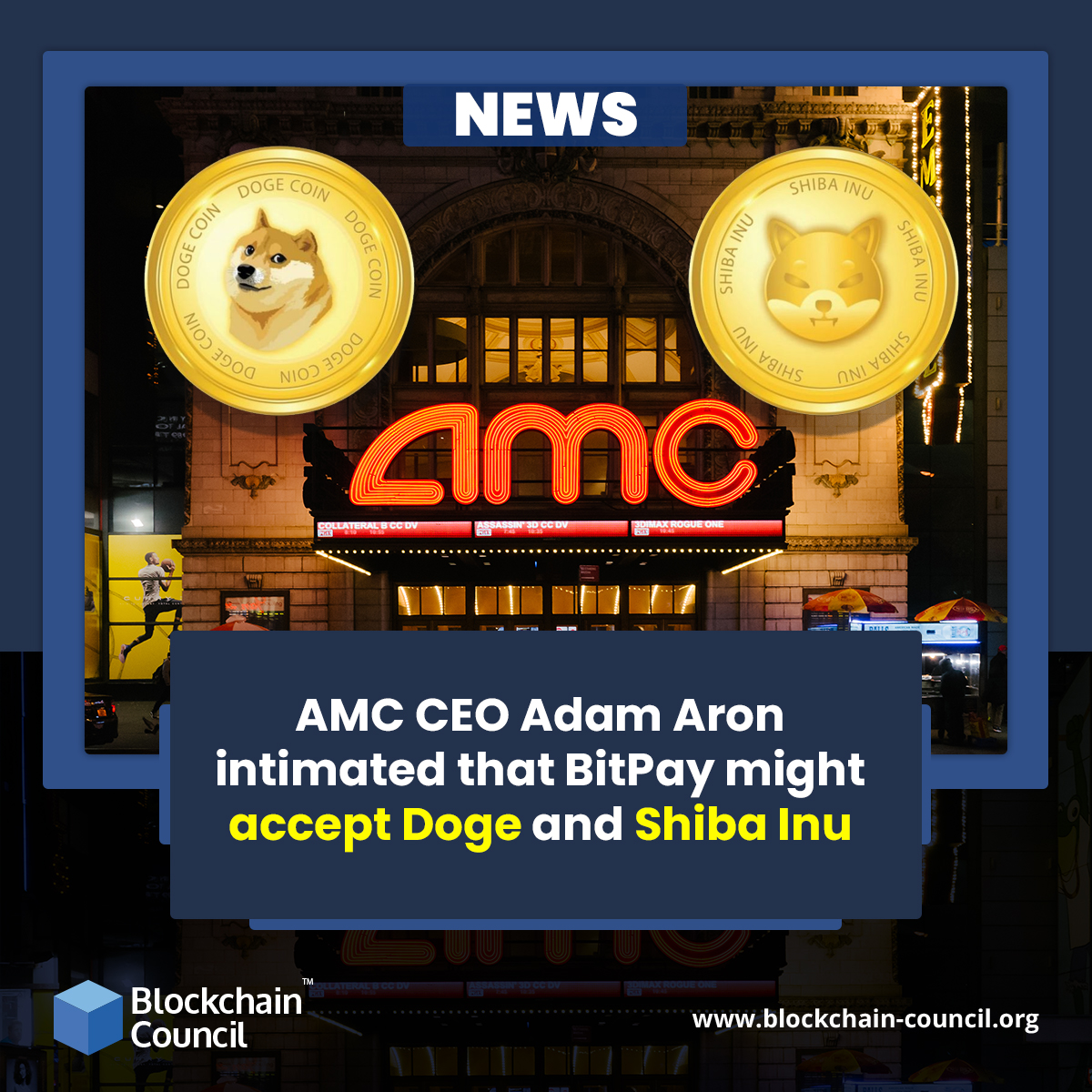 Serving as one of the largest movie theater chains hailing from the United States, AMC Theaters is all set to provide support for cryptocurrencies to ease payment settlements for customers. In the latest development, the entertainment giant has collaborated with BitPay to facilitate payments using popular meme coins Dogecoin (DOGE) and Shiba Inu (SHIB). The globally-trusted enterprise-grade Bitcoin payment solution provider, BitPay will help users to manage their expenses at AMC venues seamlessly using the two cryptocurrency coins.

The CEO of AMC Theaters, Adam Aron released an official Twitter post on February 18, 2022, informing about the details of the new partnership with the BitPay portal. The users will be able to do online payments on the official website through BitPay starting from March 19 whereas the service will go live on the mobile app from April 16 or before that. Earlier in November, the firm started accepting payments in Bitcoin (BTC), Ether (ETH), Bitcoin Cash (BCH), and Litecoin (LTC). The company then promised the users to bring DOGE onboard soon. The AMC stock went up by 4% on Monday, however, it remained low by over 30% year to date.
Cryptocurrencies have gained wide scale popularity amid the plummeting economic conditions across the globe. Where the global industrial and financial space came to a standstill during the pandemic, cryptocurrencies like Bitcoin climbed up the price charts dramatically. DOGE coin became quite popular amongst the Millennials soon after getting promoted by Tesla chief, Elon Musk. The token rose to its all-time high figures recently. Shiba Inu also followed the same trend as the DOGE coin and became immensely popular amongst the young investors.
Looking for a good certification on blockchain technology and cryptocurrencies? Then the Blockchain Council has something amazing for you. The certification courses offered by Blockchain Council are the best in the market as they help students to garner detailed subjective as well as practical knowledge about the industry against a minimum fee charge.