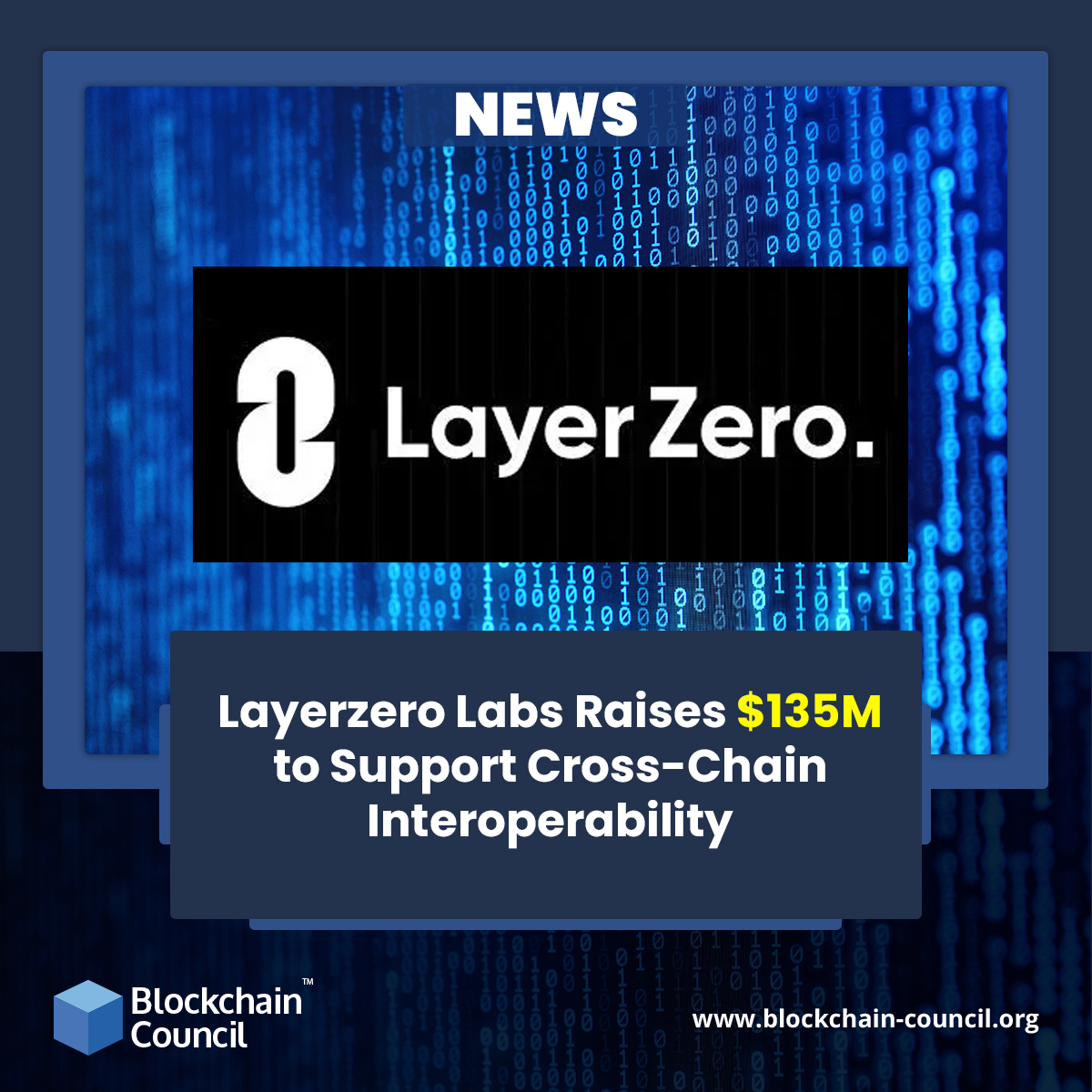 Layerzero Labs disclosed that it has garnered $135 million in a Series A+ round of investment. The funding round was led by Sequoia Capital and Strategic Capital FTX Ventures, both of which are based in the United States. The stakeholders include cryptocurrency exchange Uniswap Labs, Paypal Ventures, American investment firm Tiger Global, and Coinbase Ventures. 

With the latest round of fundraising, the firm has now hit unicorn status. This status is achieved by raising its total worth to $1 billion. Layerzero labs have disclosed their area of usage for the fund that is raised. They said the funds would be utilized to create Layerzero-powered cross-chain decentralized applications (dapps).
What is Layerzero?
LayerZero is an Omnichain Interoperability Protocol. It enables the exchange of ultralight information between chains. With adjustable trustlessness, LayerZero guarantees genuine and assured message delivery. The protocol is constructed as a sequence of gas-efficient non-upgradable smart contracts.
LayerZero Labs and the expanding interoperability landscape have both profited from this approach."We've gathered it with some of the wisest and most well-respected humans on the planet to meet the same scoring opportunity: develop the generic communication application that allows complete interoperability across blockchains," said LayerZero Labs CEO and co-founder Bryan Pellegrino.
Layerzero facilitates smart contracts functioning on a linear strand to integrate with the networking of another chain in a frictionless and confidential environment, boosting the overall utility of the blockchain ecosystem. We at FTX have already had the delight of mentoring the team this year since they are a unique blend of vision and technical execution."
Cross-chain technology has progressed in the last year. Many cryptographic protocols have been utilized by significant decentralized financial (Defi) apps such as Curve Financial, Lido, Uniswap, Sushiswap, and Anchor.
If you want to keep up with the trends of blockchain industry, join our communities on Discord, Reddit and Telegram.