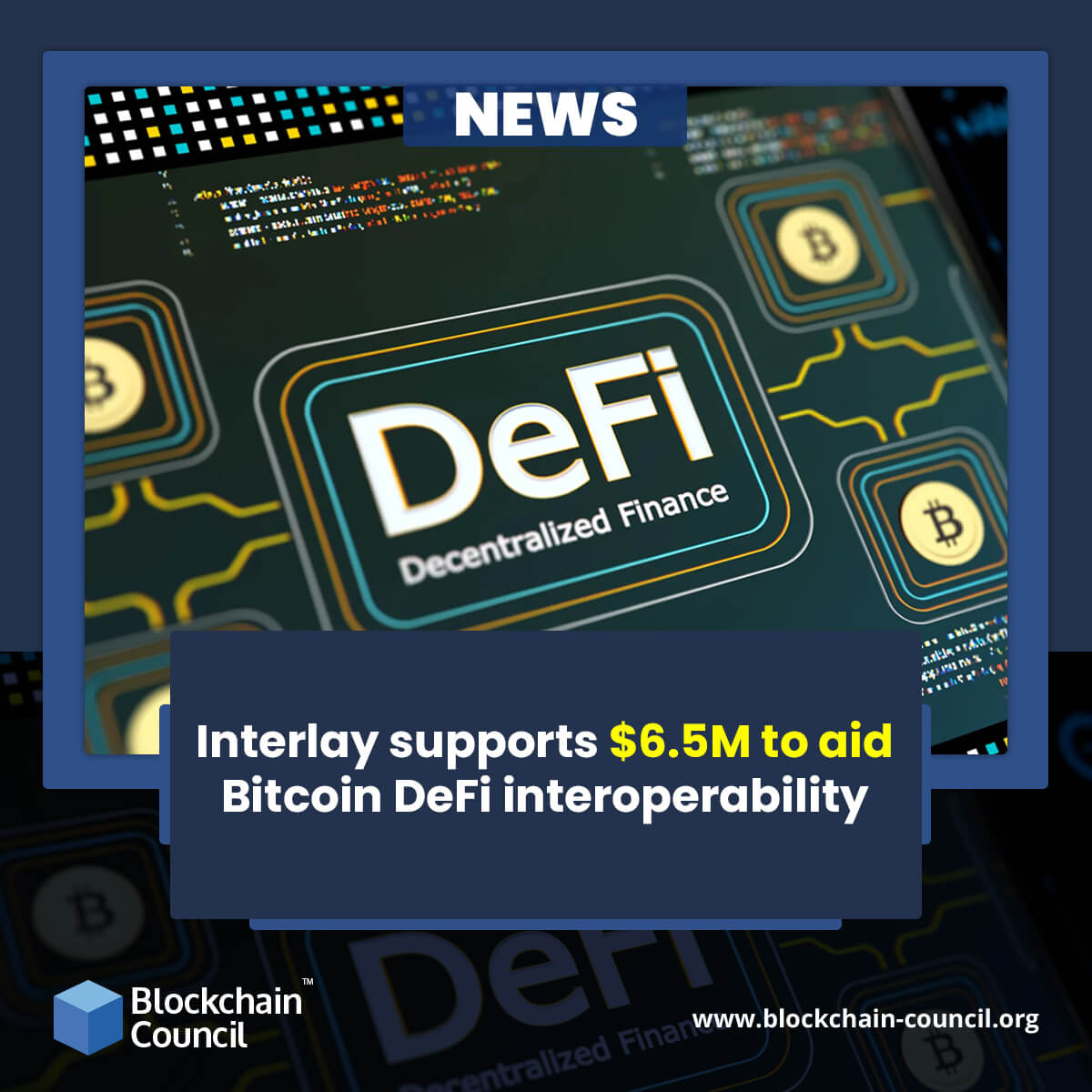 Interlay, the globally-acclaimed platform in the field of blockchain interoperability has achieved a milestone by pooling $6.5M in funding led by DFG Capital. The collected funds will be employed by Interlay to expand the operational capacities of its open-source network and gain more support from the DApp developer community. With the newly-accumulated capital, Interlay will further its mission of creating a strong infrastructure for DeFi projects across top-tier blockchains like Cosmos, Polkadot, and Ethereum.  
The Founder and CEO of DFG Capital, James Wo cited that the strong infrastructure of Interlay will open new doors of opportunities for the crypto field. The platform will play a significant role in expanding the cross-chain capacities for Bitcoin, the largest crypto-token in terms of market capitalization. Interlay is paving the ground for integrating crypto tokens with DeFi platforms for bringing the decentralized finance industry to the mainstream.
Interlay's core system runs on its native product called InterBTC that works as a fully crypto-powered asset pegged against Bitcoin. The currency is backed by several collaterals and runs like a typical stablecoin that can be easily liquidated for Bitcoin as per convenience. Right before this, in 2019, the Web3 Foundation offered the initial financial assistance to use Bitcoin's liquidity for fueling DeFi's growth. Interlay is fast expanding its employee base to further its growth plans.
The growth in popularity of Decentralized Finance is clearly evident, especially over the past few years when investors started exploring its potential. The overall worth of DeFi protocols rose above $270B in November amid constant crypto growth. With developing interest in DeFi interoperability, firms are looking forward to bringing DeFi to the mainstream business of finance. The chief shortcoming of the DeFi industry at present is the lack of privacy. The developers are working hard to create solutions that offer high-end security and a user-friendly trading experience. The future is likely to witness widescale growth and development across the DeFi cluster.