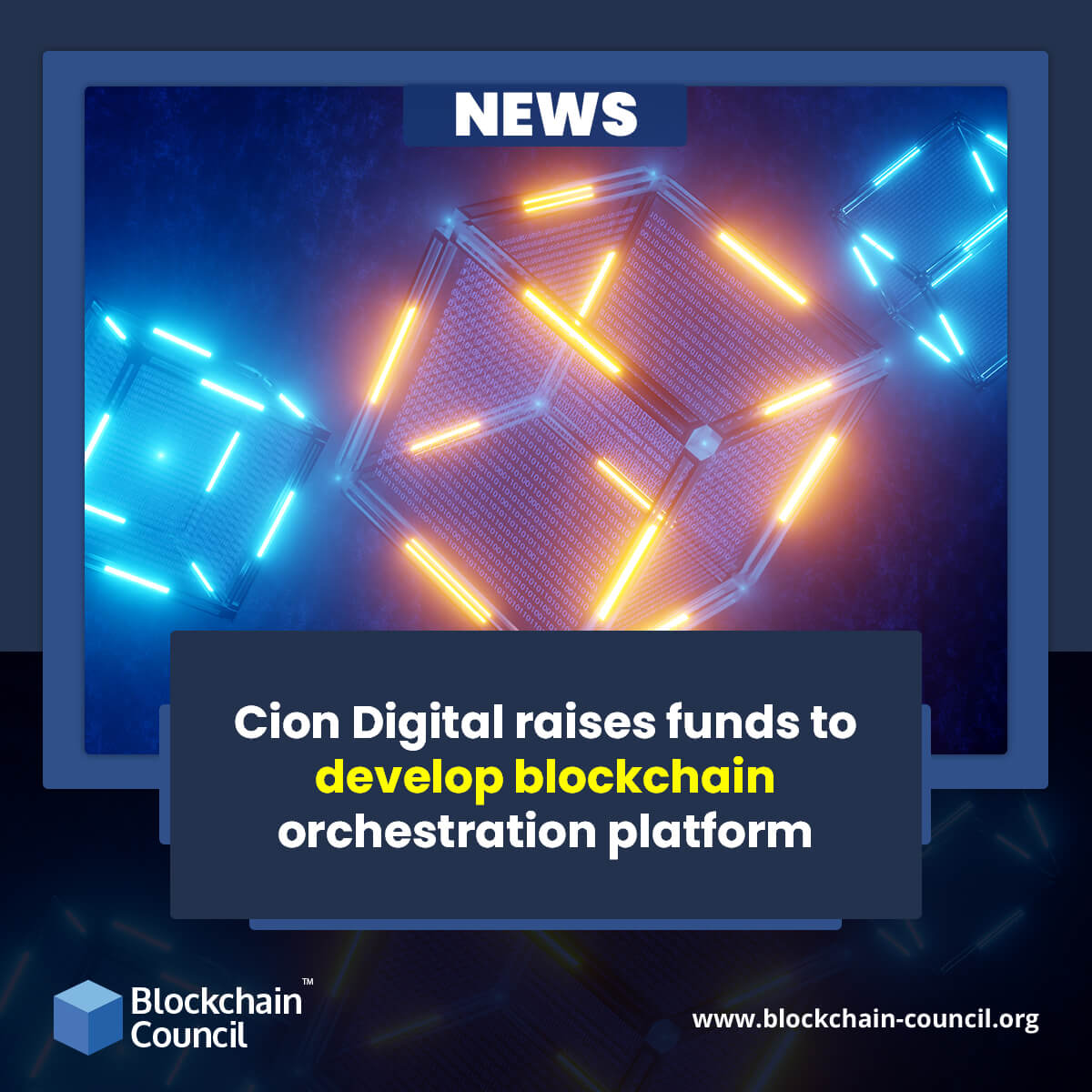 Working as a powerful Software-as-a-Service blockchain orchestration ecosystem, Cion Digital has announced to successfully pool $12M in its latest seed funding event. The funding round was led by Green Visor Capital and 645 Ventures who have also joined the Board of Directors panel of Cion Digital to offer services for the growth of the entity. The other companies that showed support for the project in the seed funding round were Cota Capital, Epic Ventures, Hourglass Capital Partners, BAT Ventures, Greycroft, and Ulu Ventures.

According to the report, the funds collected will help the company in expanding its financial service cluster dedicated to virtual assets investors. The firm is planning to employ the money for setting up its new resource and development center in Pune, India. The surge in the capital will aid the company in enhancing the operational capacities of its payment infrastructure. The team aspires to launch new initiatives related to crypto adoption for traditional payment services. It will play an important role in promoting interoperability within the cluster. To reach more customers, the company will expand its portfolio too. This will include a fintech lending protocol that will help users to take fiat loans using cryptocurrencies as collateral. The company is also working on a new project for crypto-financing that will be focused on young investors.
The co-founder of Cion Digital, Snehal Fulzele stated that the business structure will comprise of a fixed monthly portal fee charge along with a transaction fee. The transaction fee charge will increase or decrease depending upon the number of digital assets processed on the platform. The orchestration platform will provide essential expertise to the crypto projects so that they can work effectively. A similar reaction was given by Nnamdi Okike, the co-founder of 645 Ventures who is elated to collaborate with Cion Digital that specializes in offering innovative services to financial firms.
It won't be wrong to say that 2021 was a crucial year for the crypto space as it gave a new shape, structure, and push to the overall industry. Where several virtual assets and blockchain projects saw a surge in their price charts, a variety of startups also paved way for their success. As we moved into 2022, the growth of crypto and crypto firms continues to expand. The success of the seed funding round of FinTech firm, Cion Digital is proof of this fast-developing interest in cryptocurrencies.
Cion Digital works to provide necessary assistance to retailers and financial service providing portals willing to integrate cryptocurrencies into their business structure. Retail investors can use the platform for accepting crypto for making purchases or down payments or holding them as collateral for loan purposes. Cion helps FinTech firms to provide crypto-supported loans, crypto loyalty programs or wallets, etc.