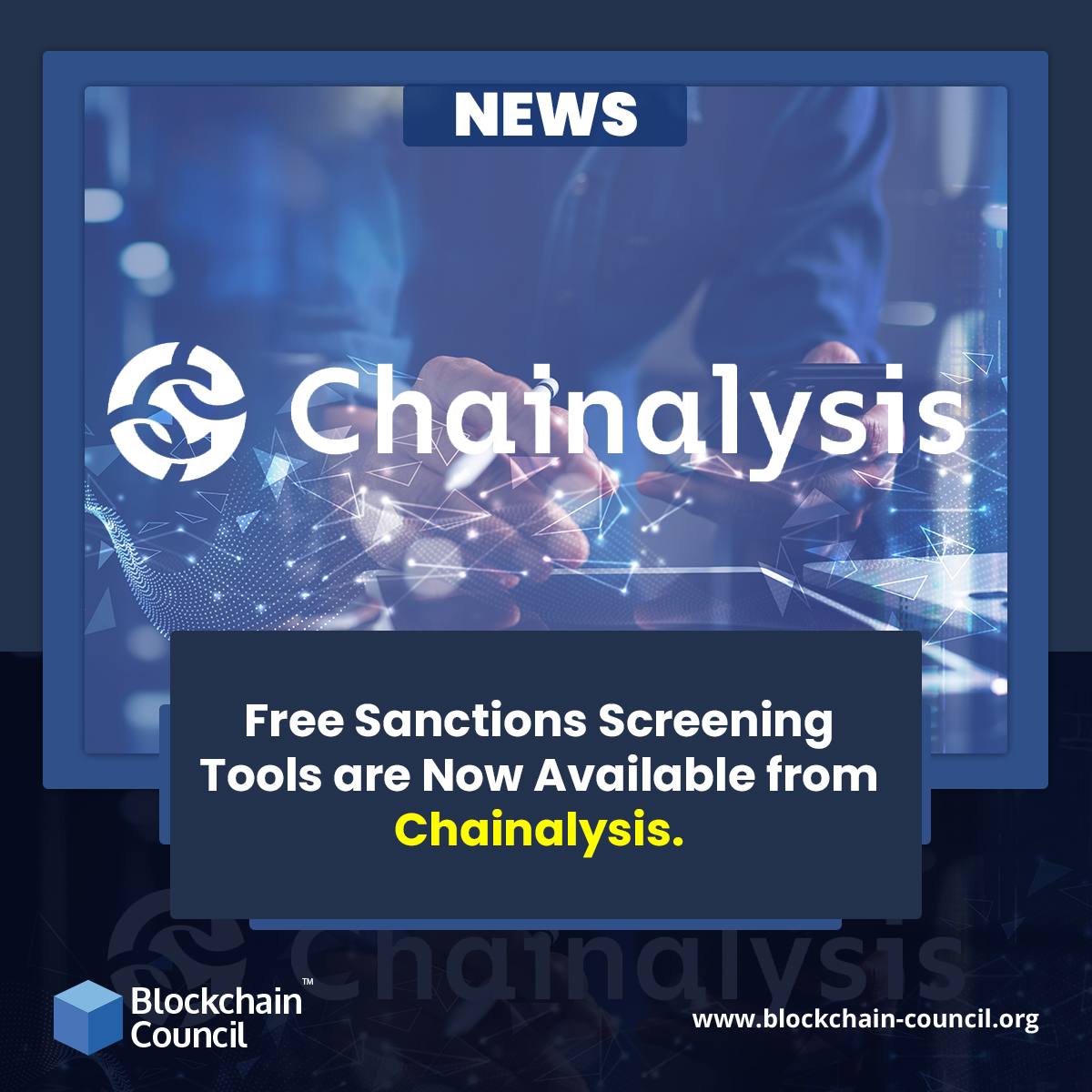 Hailing as one of the world's most trusted data analysis firms devoted to crypto, Chainalysis has launched two powerful 'sanctions screening' resources to empower the virtual asset industry. Unveiled to offer free-of-charge services to the industry participants, the release includes an on-chain oracle and an API solution dedicated to offering enhanced regulatory controls to exchanges and DeFi products. With the newly-launched tools, Chainalysis will help exchange portals in scrutinizing wallets and transactions falling under the category of economic sanctions.

As per the news report, the launch of the two highly-anticipated screening tools by Chainalysis form the two most significant elements of the firm's new tracking software. The first tool to be made available by the platform is its on-chain oracle solution. An oracle is a smart contract that plays a significant role in recognizing sanctioned wallet addresses on Ethereum and EVM-supported networks like Avalanche and Polygon. They are more focused on projects related to Decentralized Finance. Oracles help to validate if or not a crypto wallet has been included in a sanction module. This ensures that all the wallets included on the sanctions list by the US, the EU, and the UN will get automatically accessible to anyone using the oracle.
The release of API is scheduled for the upcoming month by the firm. An Application Programming Interface or API employs the data available on the on-chain oracle contracts to verify if a wallet is included on any sanctions list or not. Unlike oracles, APIs are created to serve across a diverse range of applications like mobile apps, centralized crypto exchanges, etc. Talking about the launch, CEO and co-founder of Chainalysis, Michael Gronager said that it is the right time for the industry to realize that the inherent transparency offered by blockchain technology makes crypto a strong barrier for evasion of sanctions. The team is happy to offer the tools free of cost to all the participants of the crypto sphere. The firm will continue to give emphasis on validating and monitoring transactions in the fast-developing DeFi cluster.
Coinbase, the US-based popular cryptocurrency exchange has given full support to the notion that transparency and the public nature of crypto can help governments in managing sanctions. These assets are traceable and so can be used as a resort to fiat currencies that allow people to dwindle funds through shell companies, tax havens, and faulty ownership infrastructure to move funds. The use of crypto allows authorities to detect and eliminate illicit elements from the ecosystem.
If you are looking for a good course in crypto and blockchain technology, then Blockchain Council has a lot to satisfy you. The platform has a wide range of certifications devoted to the crypto sphere to help investors gain in-depth knowledge and practical exposure easily.