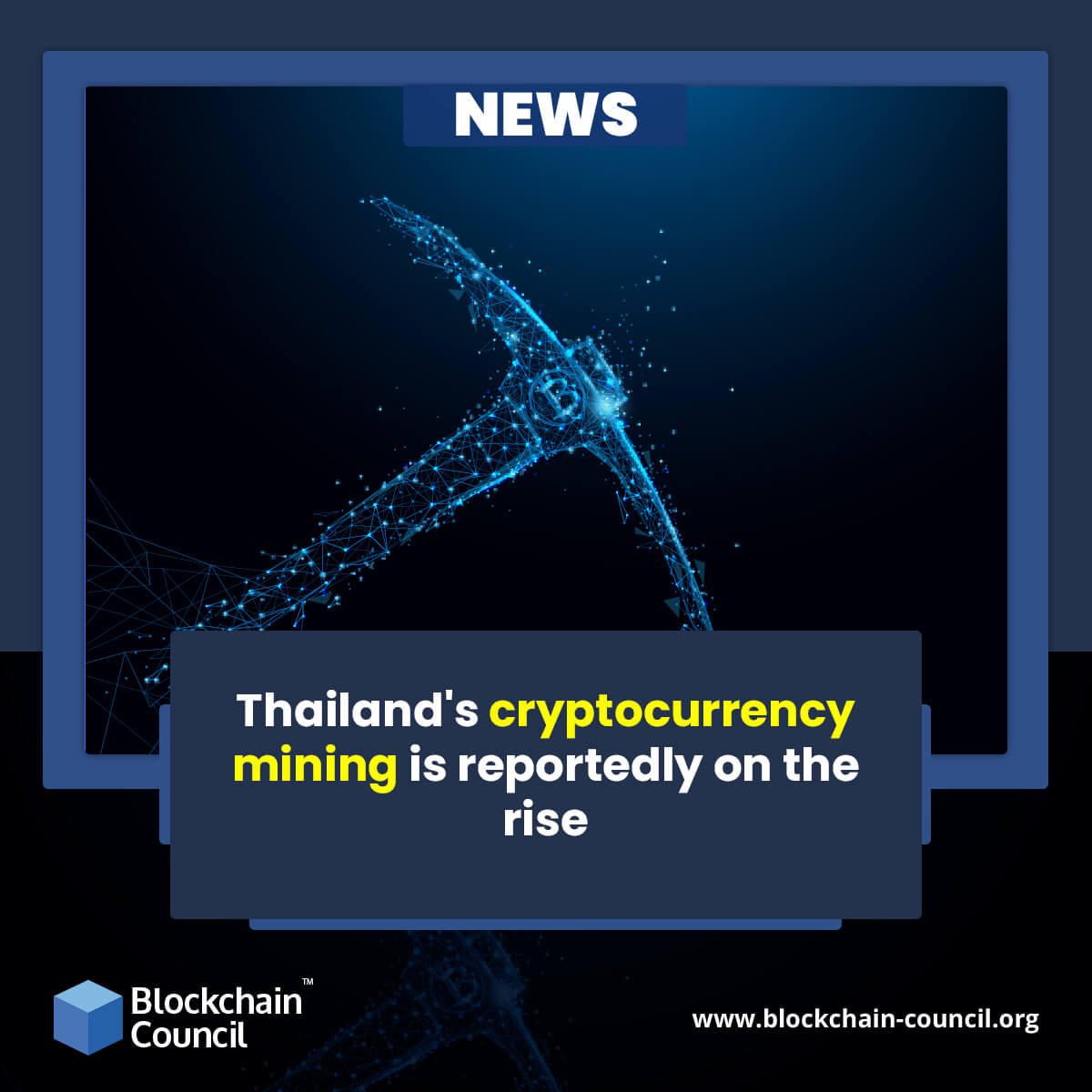 When it comes to crypto, a lost opportunity for one can turn out to be a golden opportunity for another all of a sudden.  A similar thing has happened in Thailand where retail crypto mining has surged exponentially post the unforeseen crypto crackdown in China. The regulatory authorities in China imposed a mega ban on crypto mining operations in the country in September that ended China's supremacy in the mining industry.

The sudden action taken by China on cryptocurrencies played a significant role in boosting the mining operations in other parts of the globe. Thailand is one of the nations that responded to the opportunity opened by China unintentionally. The big business houses and entrepreneurs based in Thailand have been capitalizing on Chinese miners dumping their crypto mining equipment. The retail investors are taking full advantage of the situation by expanding their crypto mining operational levels.
A Thailand-based miner, who urged to remain anonymous, shared his happiness on China's crypto ban when interacting with the Al Jazeera news portal. He added that they were elated when the crypto mining channel operating in China was clamped down by the authorities. The miner informed that he has managed to set up a small solar-powered crypto mining center with a $30,000 investment. He affirmed that he was able to recover the investment within three months.
An entrepreneur named, Pongsakorn Tongtaveenan, revealed to have started a reselling business for crypto mining equipment. He has sold hundreds of Chinese ASIC miners to small Thai investors. Pongsakorn conveyed that the value of ASICs like the Bitmain Antminer SJ19 Pro plummeted by 30% because of the clampdown in China. However, it returned to its normal price after the surge in the demand by local investors. He considers a mining rig to be like gold mining stocks that fetch dividends as per the gold value in the market.
For the unversed, China was a major crypto mining hub. The sudden restriction on mining operations gave a huge hit to the industry across the globe. The Chinese crypto miners started resorting to dumping their devices so as to fetch some part of their investment. This led to a rise in mining business in other countries. The surge in crypto mining has been witnessed by other countries as well including the United States, Russia, and Kazakhstan. The regions have recorded a huge rise in new crypto mining functions after the crypto ban in China. In Thailand, the crypto industry has grown significantly with local exchanges pooling a whopping $6.6M in November 2021 against the $538M in 2020. The institutional demand for cryptocurrencies has also grown in Thailand by a fair value. In November, Siam Commercial Bank, the country's oldest banking institution invested $537M to purchase a majority share of 51% in BitKub, the biggest crypto exchange in Thailand.