The world economy has been racing towards the web3 ecosystem and virtual world. Several leading companies worldwide, including Google, Facebook, and Amazon, showed interest in the web 3.0 architecture of a virtual world. Microsoft is also lined up to leverage the web 3.0 blockchain technology to operate the business in a virtual mode. 
Microsoft has partnered with Meta, the parent organisation of Facebook, which is the most aggressively growing metaverse company. Microsoft initially plans to step in with the office 365 suite with virtual reality platforms as an initial offering to its customers in virtual space.

As per the CEO of Microsoft, Satya Nadella, during the connect 2022 organised by Meta, Microsoft is going to offer the video conferencing platform teams with Meta's 'Quest' and 'Quest Pro' VR gears. He confirmed that users could bridge between the real and virtual worlds using the VR-integrated Microsoft teams platform resembling a boardroom.
With Meta's VR, users can use productivity tools, including PowerPoint, Excel, Word, Outlook and SharePoint.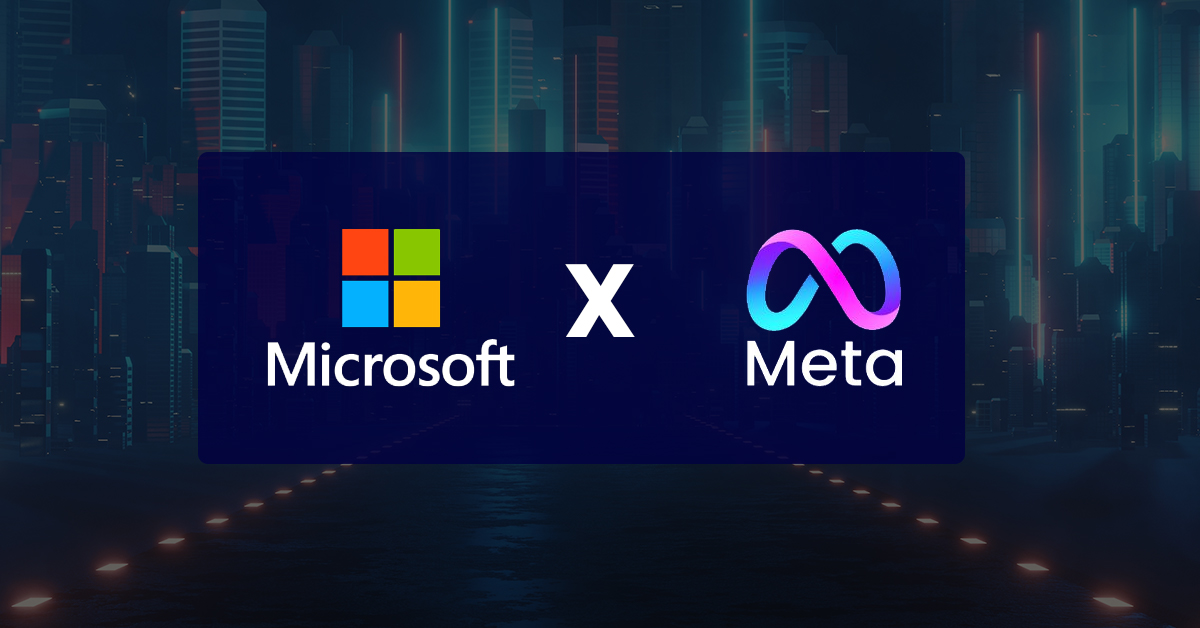 He assured the company is currently working on VR streaming and looks forward to launching a VR streaming headset shortly. 
Nadella stated," We are bringing the Microsoft Teams' immersive meeting experience to Meta Quest in order to give people new ways to connect with each other." He added," Now, you can connect, share and collaborate as though you are together in person."
Mark Zuckerberg, the CEO of Meta, added," As in-person work ramps up, we want everyone to have the ability to feel like they are present."
According to Nadella, Meta's VR product range is compatible with the utmost security standards and offers enterprises optimum organisational security. Quest and Quest Pro have enterprise-level mobile device and ID management programmes that allow organisations to embed security protocols similar to computers and mobile phones. 
Microsoft looks forward to offering users a more immersive working experience, and the company's initial offering has started talks around it. Zukerberg is also invested in this partnership between two giants. He termed this partnership "the foundation of the virtual office of the future."
If you want to keep up with the trends of blockchain industry, join our communities on Discord, Reddit and Telegram.