Read the day long blockchain and crypto news roundup of 12/10. We bring you the latest updates brewing across the platform.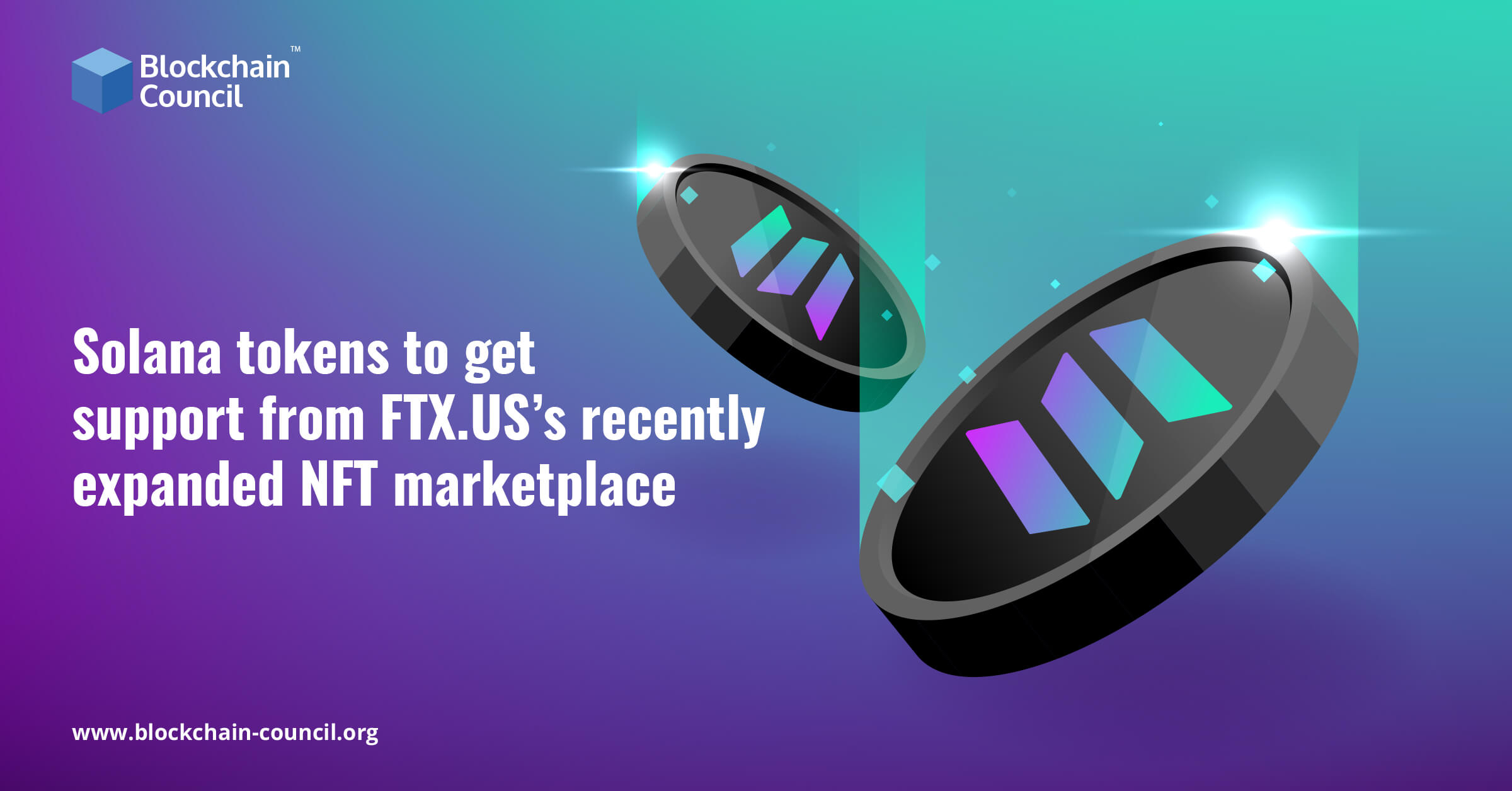 Solana tokens to get support from FTX.US's recently expanded NFT marketplace
NFT marketplace powered by FTX.US has extended support to the Solana Blockchain. This will enable traders to submit and pull out non-fungibles that meet the metaplex token standard. 
FTX.US announced on October 11, 2021, details about their plans regarding the expanded functionality. They revealed that the NFT marketplace is planning to support Ethereum (ETH) based tokens. The marketplace is welcoming customers from even non-U.S. jurisdictions. However, there have been complaints from New Yorkers as they couldn't sign up despite multiple attempts. 
According to Brett Harrison, President, FTX.US, the firm is aspiring to provide safer, easier, and simpler tools for the users who are mainstream NFT traders. He added that NFT has been influencing pop, sports, and others. However, there has been a demand for easy access, especially from mainstream users.  
Harrison also mentioned that users could bid or buy NFTs through bank transfers, credit card transactions, wire transfers, etc. Lately, the freshly minted NFTs pricing are listed in USD, Ether (ETH), or Solana (SOL).  Reportedly, FTX bills almost 2% fees on all sorts of NFT sales and doesn't charge for listing free. 
NFTs are gaining maximum traction. The popularity of the domain has attracted many new entries. However, the lack of knowledge in the domain is keeping them off from garnering maximum output. Therefore, Blockchain Council has introduced an NFT certification that will give you high-level knowledge and a lifelong opportunity to deal in NFT as an expert.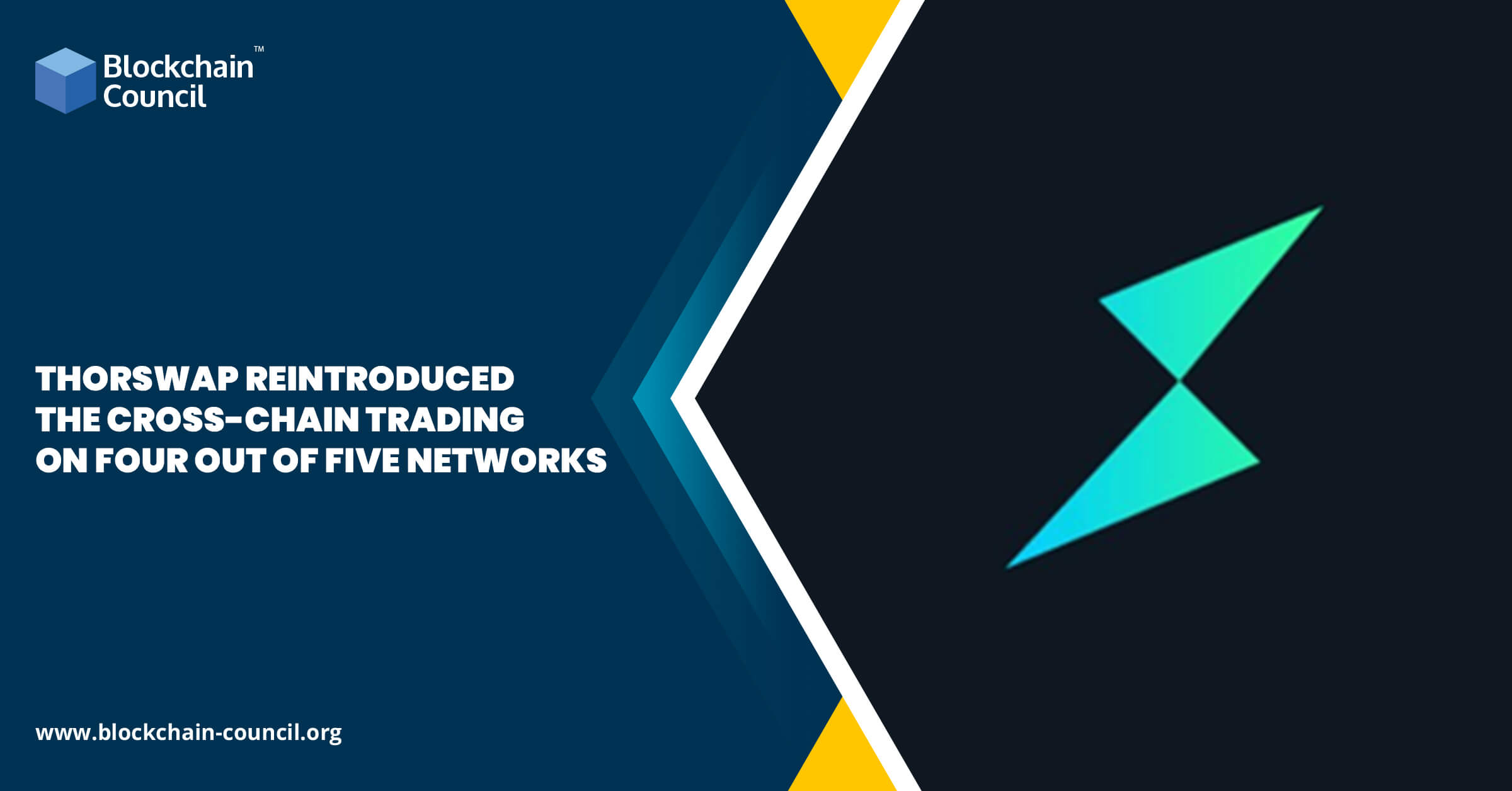 THORSwap reintroduced the cross-chain trading on four out of five networks 
THORSwap Decentralized Exchange (DEX) is based on the Cross-chain framework. They launched on a cautious note, but things went haywire within a span of three months that forced them to go offline. Reportedly, they are on the path of mending and improving things. 
According to the latest update, THORSwap is planning to give strong support to decentralized trades. The blockchain network traders that are based on decentralized frameworks such as Ethereum (ETH) and Bitcoin (BTC) will get complete support of this Cosmos-powered network. The reports state that THORSwap has restored complete functionality for four networks leaving one network as a work in progress. 
Presently, THORSwap is resuming the swap functionality on Binance Smart Chain (BSC) Bitcoin Cash (BCH), Bitcoin (BTC), and Litecoin (LTC). Reportedly, the team of THORSwap is currently reinstating an effective support system for Ethereum. 
Cryptocurrency trading could be a complex topic to understand. However, after learning the intricacies of the market, one can amplify their funds— apparently, the core reason behind the radical price surge in cryptocurrencies. 
Blockchain Council has introduced cryptocurrency certification that gives you the absolute knowledge of charts, market details, resistance and support levels, and others. With our certification program, you'll get to trade with the knowledge of an expert.