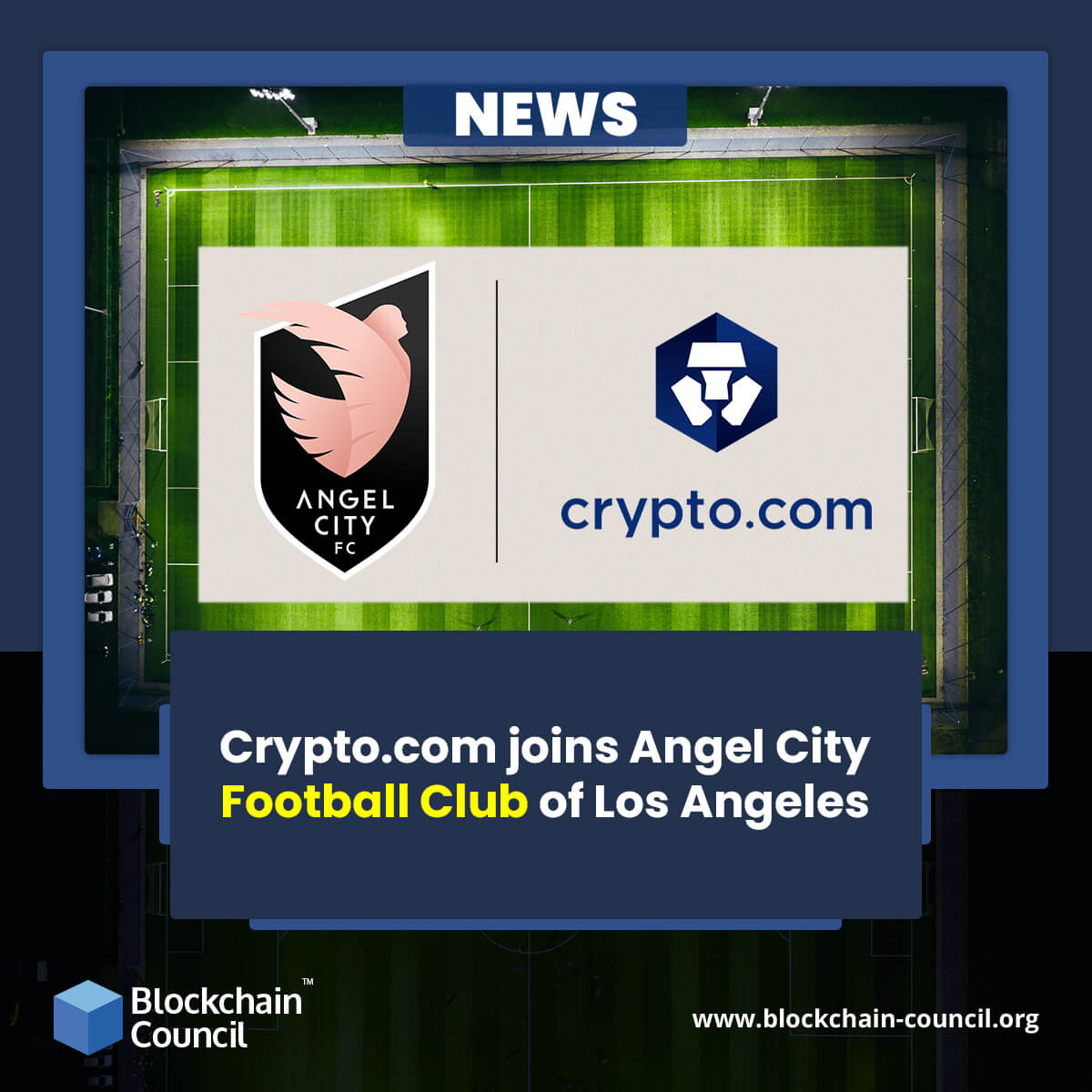 Leading cryptocurrency exchange known for offering best-in-class trading services to crypto fans, Crypto.com has entered into a collaboration with Angel City Football Club of Los Angeles. With this deal, Crypto.com is looking forward to expanding its brand presence and supporting deeper proliferation within the United States. The exchange released an official statement on Tuesday to announce the news about its latest collaboration with the professional women's soccer team across the crypto industry.

In its announcement, Crypto.com conveyed that this partnership with the Angel City Football Club will help the firm to popularize cryptocurrency trading. It will help to increase awareness around decentralized tokens and provide easy access for users across the crypto domain, Web 3.0 solutions, and the blockchain industry. The deal will bring Los Angeles' inhabitants, soccer fans, and players closer to crypto investments. The deal is aimed to support financial education, financial empowerment, and financial independence for the new-age L.A. women. The exchange affirmed that it will continue to expand its investment in the state via new and innovative projects.
The President and co-founder of the Football Club, Julie Uhrman stated that they aspire to accustom women to crypto and Web 3.0 as value investors and creators. The partnership will help the club to educate the users and players on the fast-developing technologies that are changing the world. The team will encourage players to utilize the power of NFTs for building deeper connections with the fans.
The Crypto.com community is working hard to expand its brand recognition across Los Angeles by entering into multiple partnerships with leading firms. In November, the company revealed that it had earned the naming rights to L.A's multi-purpose Staples Center for 20 years by its $700M investment. The venue is a popular destination as it has been home to the NBA's Los Angeles Clippers, Los Angeles Lakers, NHL's Los Angeles Kings, and WNBA's Los Angeles Sparks earlier. In July, the exchange locked a $175M sponsorship deal with the Ultimate Fighting Championship. The team is collaborating with renowned firms to expand cryptocurrencies and blockchain technology.