Meta Platforms Incorporation, the parent company of Facebook, has been planning to revamp the platform of the Horizon Metaverse Application. These plans of revamping came after the metaverse platform, viz. Horizon failed to get downloads and an audience on the application. The company is not working on the application platform to change it and present a more compelling and engaging metaverse application for young audiences, mostly teens.
This new strategy changes the target age group of Metaverse. Now teens from the 13 to 17 age bracket will also be allowed to access this virtual reality space built with billions of investments by Meta. As of now, people with a minimum of 18 years of age can access the content on Metaverse, and this new update is expected anytime soon, around March.

Meta Platforms Inc. released a memo with these plans titled "Horizon 2023 Goals and Strategy." Horizon Vice President Gabriel Aul specified the outlines set as the team objective for the first six months of 2023. This memo contains several top tasks that focus on improved and better User Retention, specifically around young adults and teenagers. Meta has strong feelings about opening the platform to kids at such a young age due to their firm belief that these are the best digital audiences they need to scale.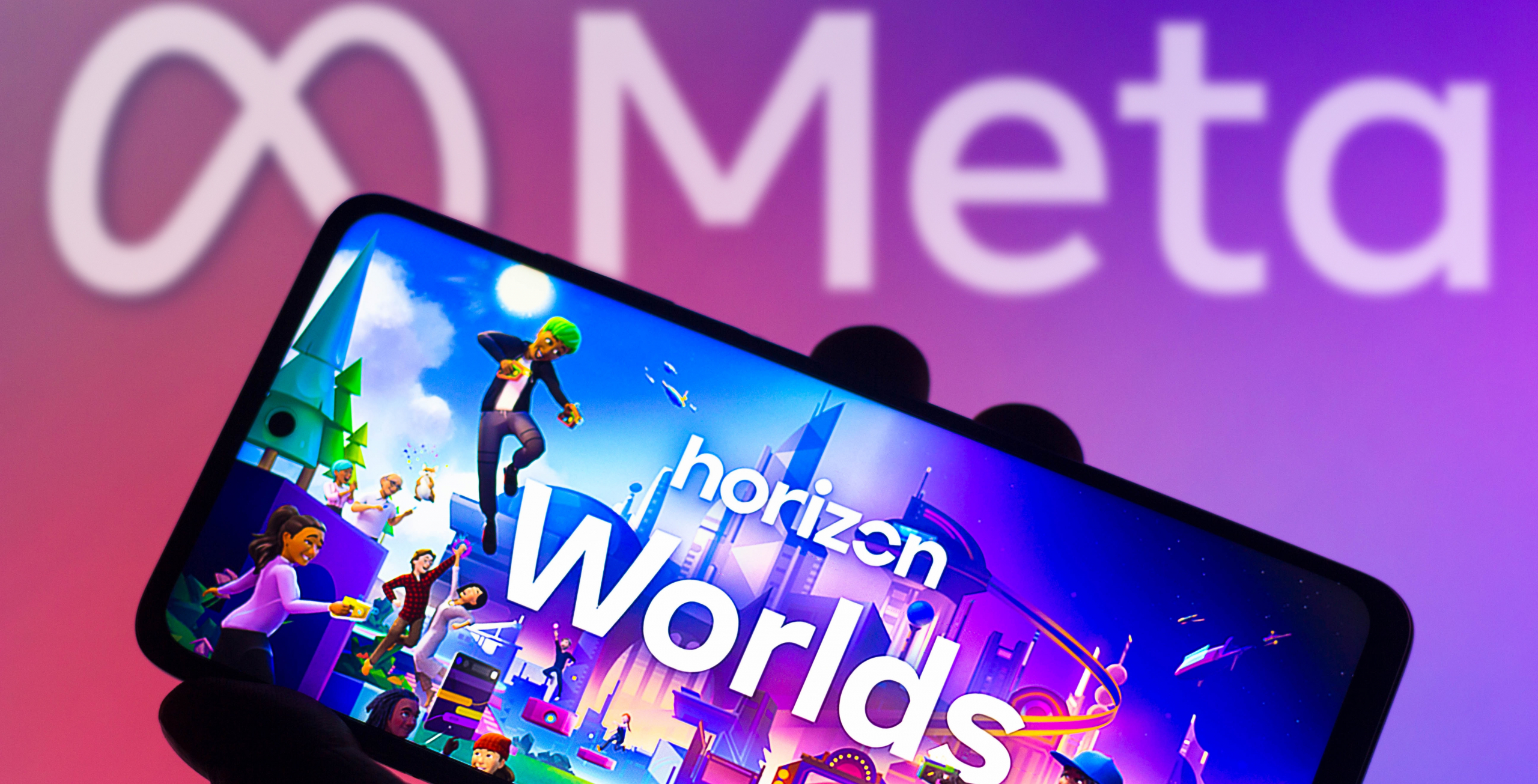 Aul specified in the memo, "Today, our competitors are doing a much better job meeting the unique needs of these cohorts." Wall Street Journal closely reviewed this memo. Mr. Aul also said, "For Horizon to succeed, Meta needs to ensure that we serve this cohort first and foremost."
Joe Osborn, the spokesperson, said that Meta designed Quest Virtual Reality Headset that was specifically designed for people with a minimum age of 13, and this is why they planned to build something unique, one of a kind, and peaceful. He said, "Teens are already spending time in a variety of VR experiences on Quest, and we wanted to be sure that we can provide them with a great experience in Horizon World with modern tools, technologies, and protection in place."
Billions of dollars have been invested by Meta in building Horizon Metaverse, where users can interact in virtual worlds. The company's expenditure in 2022 was $15.9 billion for building the hardware and software necessary for Metaverse. Meta CEO Mark Zuckerberg says that he sees Metaverse as the next big innovative space in the industry.
Horizon Metaverse has the biggest problem of retention. Players and gaming enthusiasts download the application on their Quest VR headsets and try the game. But, there is no exceptional gaming experience that could hold them longer and make them tell their friends and family. In January, Meta said they have a retention rate of 11%, which means only one player out of nine played it again. The memo says that Meta has a goal to achieve a 20% retention rate.
Improvement in audience retention is necessary for Meta, as more people on the platform will lead to a hunt to get more out of the platform resulting in lighting up services from different virtual worlds. Retention is also important from the community's point of view. There is no community building without retention, and Meta feels that community is the backbone of Metaverse, and it is necessary to make users feel like a ghost town.
Apart from working on increasing the retention rate, Meta has also asked the team to work extensively on increasing the user base of the application. The company's target is 500000 monthly users for the first half of 2023 and a full one million to be completed by the end of the year. The present user base is 200000, and it gained traction during winter when several new users purchased Quest and played games during their vacations and holidays.
The company is also working to push growth and set goals for the team to continue improving the reliability of the service and building the system to sustain high performance. In October, the team went into lockdown after there were several complaints about a high number of bugs that affected the user experience. In the memo, the team has also given the target to ensure that Horizon Metaverse offers an equitable and safe experience.
Meta has continuously experienced blowback after targeting young users for their services. The company was also building an Instagram in 2021 that was targeted at children, but their own internal research showed that the application was toxic for teen girls. As a result, the development was paused, and Meta is being pretty cautious about these allegations.
Meta is also rigorously working with outside studios to build new experiences and worlds for Horizon as a part of the strategy for improving retention and user growth. The company has targeted the team to launch 20 New Horizon experiences by second-party studios in an effort to get a big hit sometime soon.
Meta has also worked with second parties studios previously. Your partnership with the National Basketball Association is one of them. In meta Horizon worlds, there is a virtual world where users watch NBA content on virtual screens and have free dunk contests. The company is also working on launching a 2D version of Meta to acquire users from mobile and desktop to the platform. However, Meta has missed this launch which was planned for the end of 2022. Now, it says the target is the first half of 2023. The company is also working extensively to increase the integration between Horizon and other applications like Instagram, WhatsApp, and Facebook. Mark Zuckerberg said that more than a hundred million people had created virtual avatars on WhatsApp, and he looks forward to bringing them on board.
He said, "I thought that was an interesting example of how the Family of Apps and metaverse visions come together." He added, "Even though most of our Reality Labs investment is going toward future computing platforms—glasses, headsets, and the software to run them—as the technology develops, most people are going to experience the metaverse for the first time on phones and then start building up their digital identities across our apps."
The company's goal is to increase the monthly user base to 150000 users by the end of 2023.