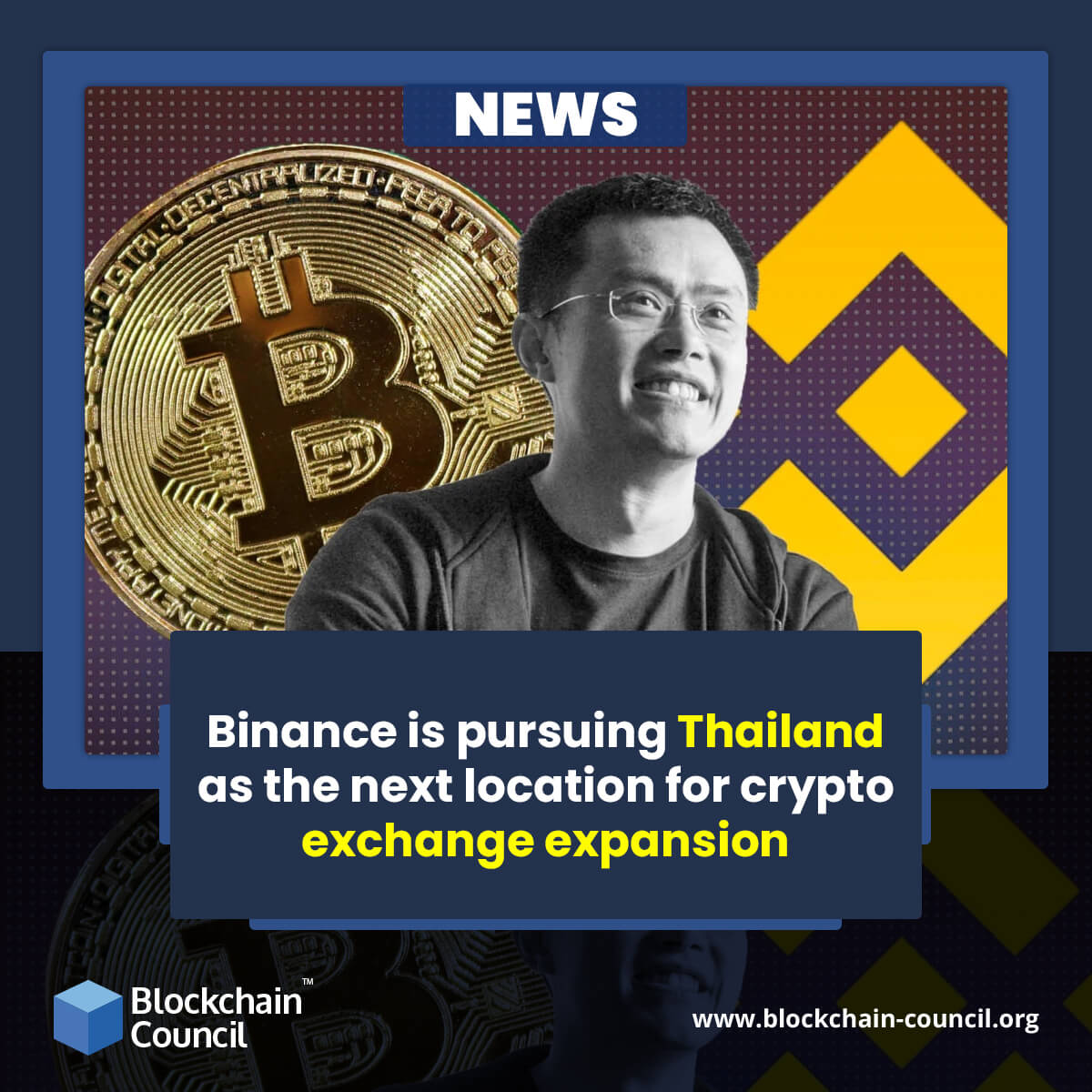 Working as one of the world's largest cryptocurrency exchange platforms, Binance is all set to mark its strong presence in Thailand with a strategic collaboration with Gulf Energy Development PCL. The integration will play a significant role in reinstating its powerful cluster of crypto tools and services for Thailand's native crypto investors through its upcoming Binance branch in the country. The Gulf Energy Development PCL is a Thai holding firm controlled by billionaire Sarath Ratanavadi that works in the core energy sector and is a prominent name in the region.

As per the report, Gulf Energy has signed a high potential pact with the top-tier crypto exchange to explore the potential of the fast-growing digital economy in Thailand. The company is hopeful that the virtual currency space is likely to witness a huge surge in the coming years and with Binance the firm is looking forward to reaping the benefits of this growth. The joint efforts laid by the Thai government, Binance authorities, and Gulf Energy will help to explore the exchange's growth options in Thailand's crypto market space. The partnership will involve multiple initiatives including setting up an exchange platform and related business operations in the region for investors.
The spokesperson for Binance informed Reuters on January 17, that the team is looking forward to working closely with government authorities, financial regulators, and powerful companies to nurture the crypto and blockchain infrastructure in Thailand. The country is set to witness enhanced transparency in crypto regulations for traders and investors in the sector. The director-general for the government's Revenue Department recently revealed that transparency in the regulatory framework will be a top priority for the crypto domain. The government has imposed a 15% capital gains tax on crypto transactions recently.
The central bank of Thailand has constantly issued warnings to commercial banks and local business operators against the use of cryptocurrencies as a payment tool. In July, Binance received a criminal complaint from the Thai Securities and Exchange Commission. The exchange was held guilty for running a digital asset cluster without a license. The latest entry of Binance in Thailand is likely to have full regulatory control from the concerned authorities in the region.