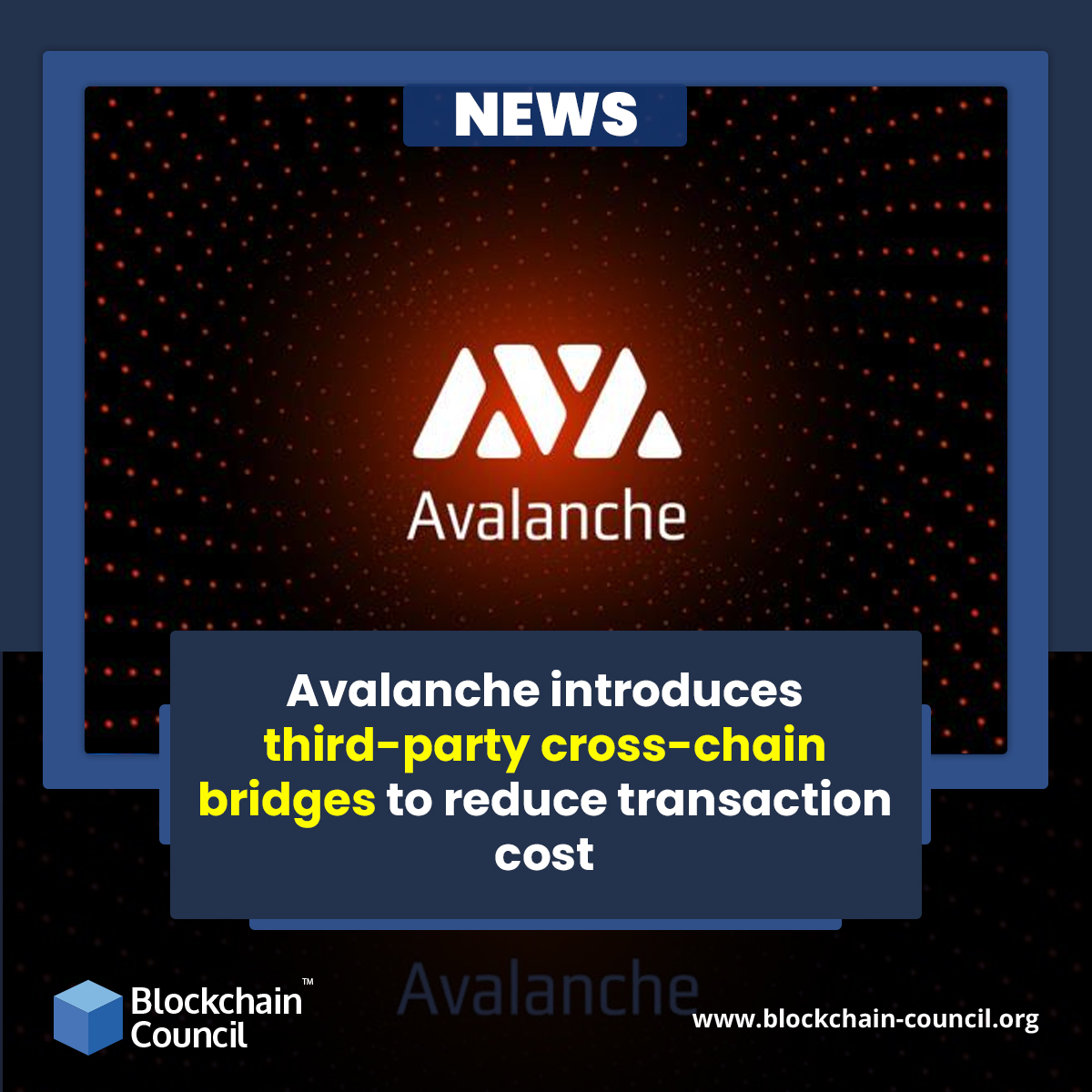 Created as a layer-1 Proof-of-Stake blockchain ecosystem, Avalanche has launched a revolutionary third-party cross-chain bridge from the Umbria Network to strengthen its core cluster. With this highly-anticipated launch of Narni bridge solution, Avalanche is looking forward to helping investors in transferring liquidity between the Ethereum mainnet and the Avalanche blockchain seamlessly. The cross-chain bridge will play a significant role in reducing the transaction costs over the decentralized channel and thus encourage active participation from the blockchain community.

Interestingly, Avalanche is a popular blockchain portal that has managed to develop a strong customer base for itself in the highly competitive virtual asset sector. The platform is known for supporting multiple virtual machines such as WebAssembly, Ethereum Virtual Machine. The network allows multiple sub-chains to adopt a particular mode of operability within the cluster. The diverse support for multiple virtual machines helps to promote swift connectivity with the Avalanche blockchain channel.
Earlier in July 2021, the portal presented an upgraded bridge to nurture DApp solutions and promote their widescale adoption in the sector. The project was launched as an upgraded version that was five times cheaper, faster, and safe. Talking about the collaboration, Barney Chambers, co-founder and co-lead developer of Umbria stated that the company is working as a link between layer1 and layer2 blockchain channels to help users in moving their assets in a speedy and cost-effective way.
The firm envisions to have a future where people will use the blockchain so effortlessly that they would not be even bothered to know what network they are using. Cross-chain bridges offer high-end interoperability and reduced transaction fees to investors and thus these solutions have become quite popular, especially in the DeFi industry.
The Ethereum bridge by Avalanche was designed to facilitate the two-way transfer of ERC-20 and ERC-721 tokens across the two powerful decentralized channels. However, the constant growth in popularity of the token and the core ecosystem recently supported the idea of the creation of third-party cross-chain bridges by the firm. The newly-launched Narni bridge claims to reduce the transaction fee by a whopping 90% in comparison to the Avalanche bridge. The portal uses single-asset liquidity pools and a custom oracle solution that reduces the computational issues of bridging and thus reduces the transaction costs significantly.