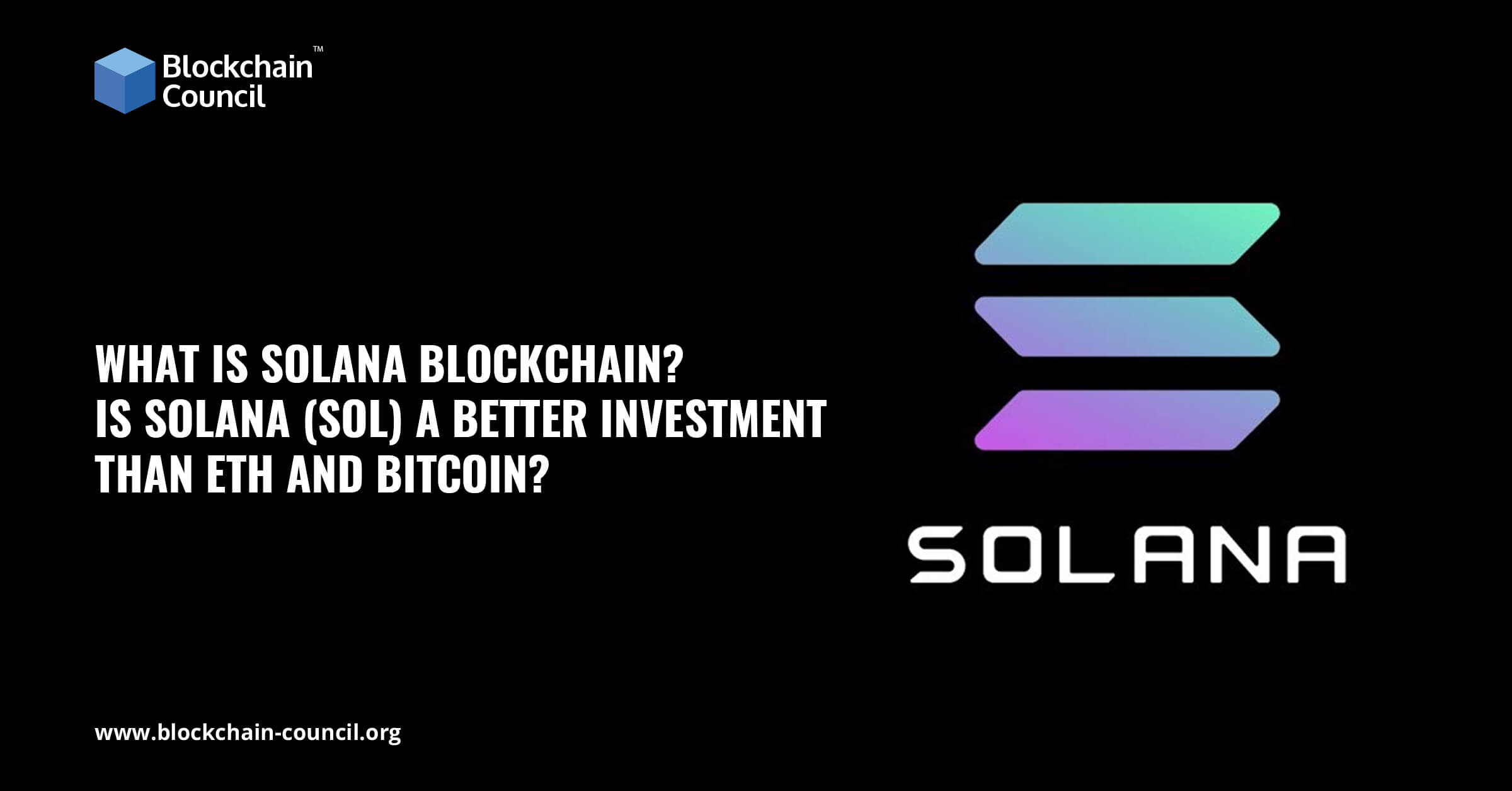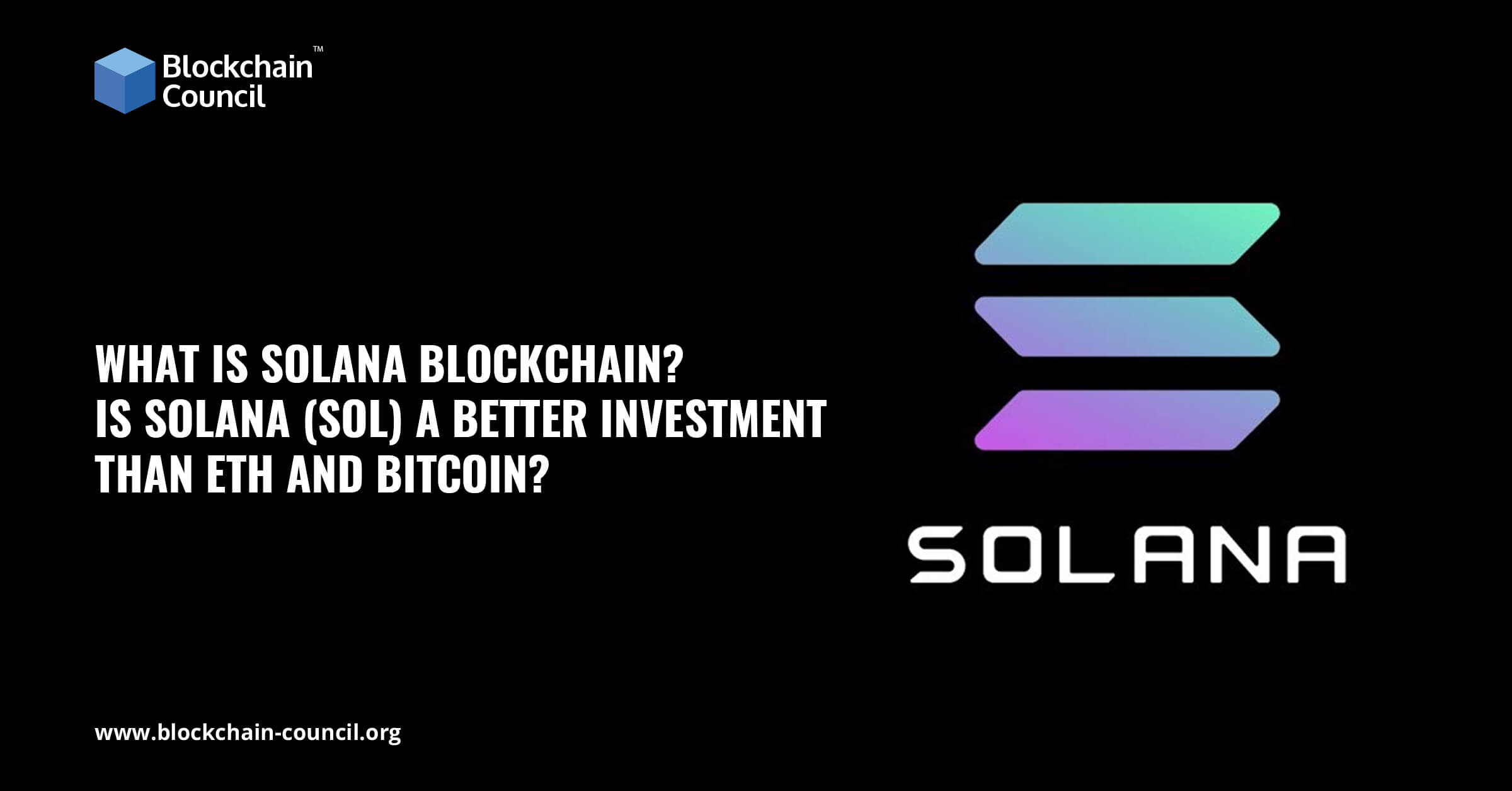 Solana is a cryptocurrency that made its introduction in the market quite recently. It's an open source project that uses the framework of blockchain technology to create DeFi solutions. Solano has been in the news recently for a variety of reasons. One of them is that Solana's price has risen to almost $208 from a low of $1.5. Solana has surpassed a market capitalization of $61 billion since January.

So exactly what is Solana?
Solana is basically a blockchain platform that is focused on developing Decentralized applications. The project is maintained by the Solana Foundation based in Geneva. They are completely open source. The blockchain has been built by the developers at the Solana Labs which is situated in San Francisco.
Solana is a tough competitor of Ethereum, which is the second largest cryptocurrency in the world. It promises faster operations at a relatively low cost. Solana is basically a Proof of Stake blockchain (POS) which is beneficial for the environment as compared to the Proof of Work (POW) blockchain. The native cryptocurrency of Solana goes by the same name, and is available under the tickr called SOL.
In this context, it is important to reflect on what makes a POS blockchain so important. In a decentralized system of Blockchain, a lot of nodes or computers are required to validate the transactions that are being carried out on the platform. In this scenario, someone can add a bunch of nodes in order to gain control of the platform or the network itself. A way of avoiding this nuisance is by simply making sure that the computers can efficiently operate harder mathematical problems. Even though it's pretty effective, it is also true that the network does consume enormous amounts of electricity.
There is another way to get this done and it is by making the nodes of the validator stake something valuable. In case of Solana, what they need to stake are the SOL tokens, and even though the validators on this network consume power, the percentage of consumption is way lesser than what the Bitcoin miners consume, for instance.
However, both of these mechanisms offer their validators rewards for the service they provide. For instance, the miners of Bitcoin are rewarded in BTC, and similarly those who mine Solana, receive their rewards in SOL. 
A notable point in the case of Solana is that, in order to win rewards, the end users on Solana do not have to run any sort of validator nodes. All they are required to do is to assign their stake to any validator who will eventually pass on the rewards to them, in exchange for a fee. The POW mechanism on the Bitcoin network makes sure that all the nodes on their network agree on the proper order of transactions, thereby performing much like a clock for their network. 
The same function is not that easy to carry out in a POS system. Thus, Solana utilizes a technology named Proof of History. It claims that this technology is even more helpful in determining the correct timing and order of transactions. According to the Solana network, this technology, combined with other advancements, improves the platform's functionality. Furthermore, it is a far safer method than any other Blockchain now in use.
Most of the Blockchains available in the market right now are using some version of the POS system. However, the biggest competitor for Solana is Ethereum, which is still using a POW network. But even Ethereum is in a transitional phase as it is upgrading the network to POS.
What makes Solana a better alternative than other cryptocurrencies and Blockchain networks?
Even while Solana shares many of the same characteristics as Ethereum, there are a few areas where Solana shines.
Primarily, it has long been an issue that Ethereum charges hefty fees for transactions. Sometimes, it surpasses hundreds and thousands of dollars, especially when the network is passing through an extremely congested space. In the case of Solana, it is capable of handling many more transactions per second than its competitor. As a result, the transaction fees on Solana are very less, amounting to 0.000005 SOL, or about $0.001 typically which is dirt cheap compared to Ethereum.
If an individual is carrying a wallet holding SOL and other tokens that are based on Solana, such as Sollet or Phantom, it is possible to io interact with the countless apps that are present over there. It is even possible to purchase NFTs on the Solanart marketplace. Additionally, trading token for another using decentralized exchange applications such as Raydium. No matter what an individual chooses to do on the Solana network, they will just have to pay that meager amount of fees as mentioned earlier, and it is quite the advantage when compared to Ethereum, which is a tad bit expensive. 
The reason why Solana is soaring
Given the number of benefits that the Solana network is offering, the price factor is simply astounding to say the least. For those who have taken part in the Initial Coin Offering (ICO) of Solana, could purchase SOL for a minimum amount of $0.22, whereas at the current moment, SOL is priced at $158 (at the time of reporting), which is quite a significant increase. 
In all fairness, other competitors of the Ethereum network such as Polkadot, Cardano, Polygon, Terra, Dfinity or Avalanche have also witnessed significant increases in price over the course of the past year, but when it comes to Solana, the hike is significantly special. 
A prominent reason for this immense boost is the fact that the Solana network is being backed by FTX, which is a really popular crypto exchange platform. FTX has even released several of the projects that were based on the Solana network. In addition to that, one of the largest investors in Solana is Alameda Research, which is the firm that provides the backup for the FTX exchange. Apart from them, the platform is backed by the popular Polychain and Andreessen Horowitz. 
Another compelling factor for Solana's growth can be easily credited to the transaction fees which are much less compared to any other competitors in the market right now. Apart from that, there is a metric known as the Total Value Locked or the TVL, that is basically used to calculate the total amount of value that has been recorded into projects that are online on the ecosystem of Solana. According to the reports published by DefiLlama, Solana as of now is the third largest blockchain when it comes to the TVL and has a total of $7.9 billion worth of investments made into the projects running on the Solana network.
How to start investing in Solana?
The first step to get started on the Solana network is to purchase some SOL tokens and transfer them to a Solana wallet like that of Phantom. For starters, the best option would be to transfer some amount of cash in FTX, purchase SOL tokens there and then transfer those tokens directly to the Phantom wallet. However it must be noted that not every exchange supports direct fund withdrawal to Solana but FTX is the one who does. 
The future of Solana
Solana is one of the many competitors in the world of decentralized applications, and it has its own pros and cons. The network is very promising, has a robust system of support from FTX and some of the biggest names in the industry, and a brilliant applications ecosystem. For those who are interested in the ecosystem of Blockchain and dApps, should at least try dipping their toes in Solana at least once.
https://www.blockchain-council.org/wp-content/uploads/2021/10/What-is-Solana-Blockchain-Is-Solana-SOL-a-better-investment-than-ETH-and-Bitcoin.jpg
1256
2400
Avinandan Banerjee
https://blockchain-council.org/wp-content/uploads/2022/02/Logo-500x96-1.png
Avinandan Banerjee
2021-10-18 06:37:03
2021-10-18 06:37:03
What is Solana Blockchain? Is Solana a better investment than ETH and Bitcoin?