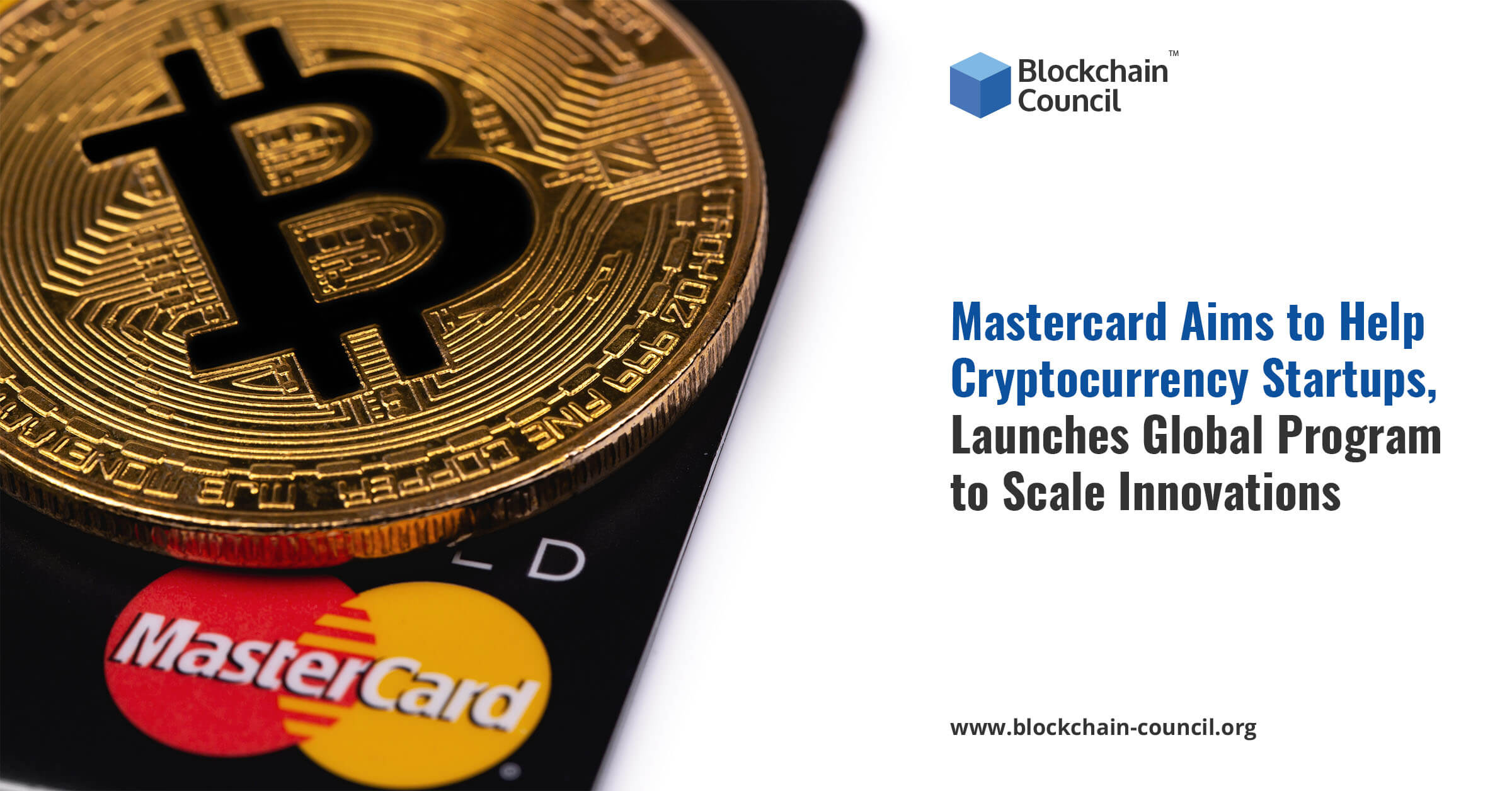 Mastercard, the giant payments company, has launched a new global initiative for startups dealing with cryptocurrencies where seven companies dealing in crypto have already joined the program. The aim of the program is to come together and work in unison with the objective of expanding the crypto domain and accelerate the growth and innovation around the technologies involved in making digital assets more functional and accessible to people. They also intend to make the entire experience of buying, selling or even holding cryptocurrencies and other such digital assets a much safer and smoother one.
The New Crypto Program From Mastercard
On Tuesday, Mastercard announced a fresh Start Path Global Engagement for startups in order to help and support the digital assets that are growing really fast. That includes cryptocurrency companies and companies dealing with blockchain technology as well.
The announcement also entailed that seven startups have already come onboard with Mastercard to help expand and accelerate growth around the newly developing technologies and services dealing majorly with digital assets such as cryptocurrencies, blockchain and so on. They will also work on the safety standards of these crypto transactions so that people feel more secure while purchasing, selling or even holding a certain amount of digital assets with themselves.
The startups that came onboard include Supraoracles, Mintable, GK8 and Stacs. GK8 is a startup from Israel that is entirely self managed and completely end-to-end platform serving as a crypto custody. Stacs is a startup originating from Singapore and it helps to provide infrastructure based on blockchain, to financial institutions. Mintable is also a startup from Singapore and it serves as a non fungible token or NFT marketplace and the startup named Supraoracle is from Switzerland. It is basically a blockchain development institution. 
The other startups that have joined the program initiated by Mastercard are Domain Money, Taurus and Uphold. Domain Money is a startup from the United States of America and their aim is to build a platform for investment purposes in order to bridge the differences between traditional finance and various digital assets, for retail investors. Taurus on the other hand is a startup from Switzerland and they specialise in building excellent infrastructure that can be easily termed as completely enterprise grade, for all sorts of digital assets, be it cryptocurrencies or Non Fungible Tokens (NFTs). Uphold is a startup from the United States of America and they specialise in investments and payments made through cryptocurrencies. They provide their services for both consumers and businesses alike.
During the announcement, it was also mentioned that the Start Path program which is the foundation behind this entire initiative, has provided help and support for over 250 startups since the year 204 when it had begun operating. The program is now geared towards the aim of providing crypto startups similar help, support and access to the latest tools and cutting edge technologies that Mastercard owns. The idea is to help these startups achieve incredible scalability and drive innovation around their products and services. Mastercard understands that digital assets, crypto currencies, blockchain and other related technologies are immensely valuable in the present day world scenario. Blockchain and crypto is already changing the dynamics of how businesses, big or small, operate and in the future it is probably going to be indispensable for every business owner, including the government institutions. Hence, there could be no better moment in time for this program to adopt this initiative.
A statement from Mastercard declared that through this program, they allow these startups to have direct access to the entire ecosystem of merchants, partners, banks and other digital players across the globe that Mastercard has built over the years. This is an excellent way of patronizing the fresh young talents with cutting edge technological capabilities so that they can deliver innovative unique solutions to their clients and thereby gaining huge exposure and experience both at the same time. This indeed is an opportunity for the startups to learn a whole lot more!
The executive vice president of New Digital infrastructure and Fintech, Jess Turner commented that Mastercard has been seen getting involved in the ecosystem of digital currencies and cryptocurrencies since the year 2015. He added that he is a firm believer in the idea that as major player in technology, Mastercard has the ability to play a pivotal role in the world of digital assets, helping to shape the future of this industry and provide the optimum level of user experience and protection to consumers who are also trying to grasp this new technological advancement. He stated that they are trying to achieve this through bridging the mainstream principles of traditional finance with the help of the innovations taking place in the digital assets domain.
Last week, Mastercard had announced that they are enhancing their card program for crypto exchanges and wallets. Their aim is to make the conversion of cryptocurrencies into traditional fiat currency a much simpler process for their partners across the globe.