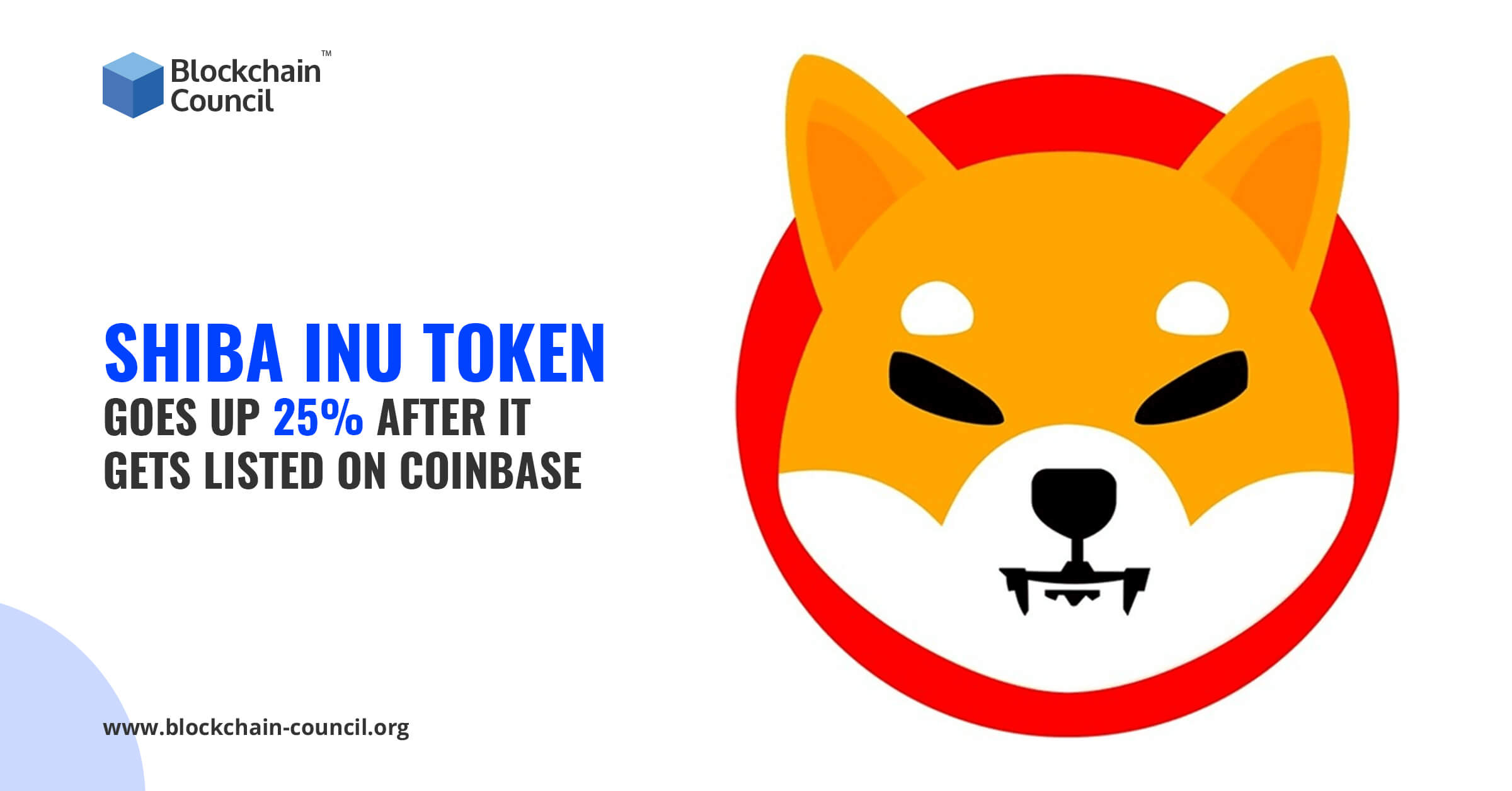 According to a very recent announcement from the popular cryptocurrency exchange platform Coinbase, the new cryptocurrency, which goes by the name of Shiba Inu, that gained massive popularity after being supported by none other than Elon Musk himself, has been listed on the company's main exchange platform. 

This listing by Coinbase indicates that from today onwards, investors will be able to purchase, sell or even lend the Shiba Inu crypto tokens on the web exchange operated by Coinbase. Needless to say, the exact features will also be available on the Coinbase applications that are available on Android and IOS devices.
Coinbase also stated that the Shiba Inu token is aiming to become an alternative for the popular meme coin that goes by the name Dogecoin, but most importantly, they are based on the popular Ethereum blockchain. 
This listing of the token has drawn attention towards the unique statistics of the economics involved in Shiba Inu, where there is a collection of one quadrillion tokens that are finely denominated. Coinbase also took time to acknowledge the ecosystem of the token, where they have currently featured a decentralized exchange platform and also an NFT project.
What now needs to be observed is whether this cryptocurrency will be able to maintain its legitimacy or not. Shibu Inu is one of the several tokens that were created in close similarity to the popular cryptocurrency Dogecoin in order to capitalize on the success that Dogecoin has had previously. 
Moreover, it is true that Shiba Inu is not worthy of being called a notable coin in its own right only. But even then, it is a very interesting and notable coin when it can be seen that the coin has managed to thwart out its competitors pretty efficiently. 
Shiba prices have gone up by 25%
The listing of Shiba Inu on the exchange platform of Coinbase has definitely helped it to grow its total value in the market and also to sort out its position better. The coin has reached a valuation of $0.00000841 per token after Coinbase had added them to their listing. In addition to that, Shiba Inu has also grown by 25% after the addition was announced.
On the 9th of September, 2021, Coinbase had initially listed the SHIB token on their professional exchange, which is named Coinbase Pro. Shortly after the listing had taken place, the price of the token saw a similar boost. 
However, according to Coingecko, which is the largest website in the world that serves as a data platform for all things related to cryptocurrencies, digital assets, and blockchain, the SHIB coin is ranked among the top 50 cryptocurrencies in the world with a considerable market capitalization of $1.2 billion.
Finishing thoughts: Are you interested in developing your own Cryptocurrency projects?
Learning Blockchain, Cryptocurrencies and Decentralized Finance (DeFi) applications are easy now, all thanks to highly esteemed online courses and training sessions from Blockchain Council, which is one such organization that offers amazing and effective online training and certification programs to aspiring trainees while rendering them desired competencies so that they have a successful career in the Blockchain space. Keeping the rising demands of blockchain professionals in mind, Blockchain Council certifications are diversified to meet each aspirant's discrete needs. They have a host of training and courses on Cryptocurrencies, NFTs, and anything related to Blockhain, that provide world-class knowledge and support.
To get instant updates about Blockchain Technology and to learn more about online Blockchain Certifications, check out Blockchain Council.