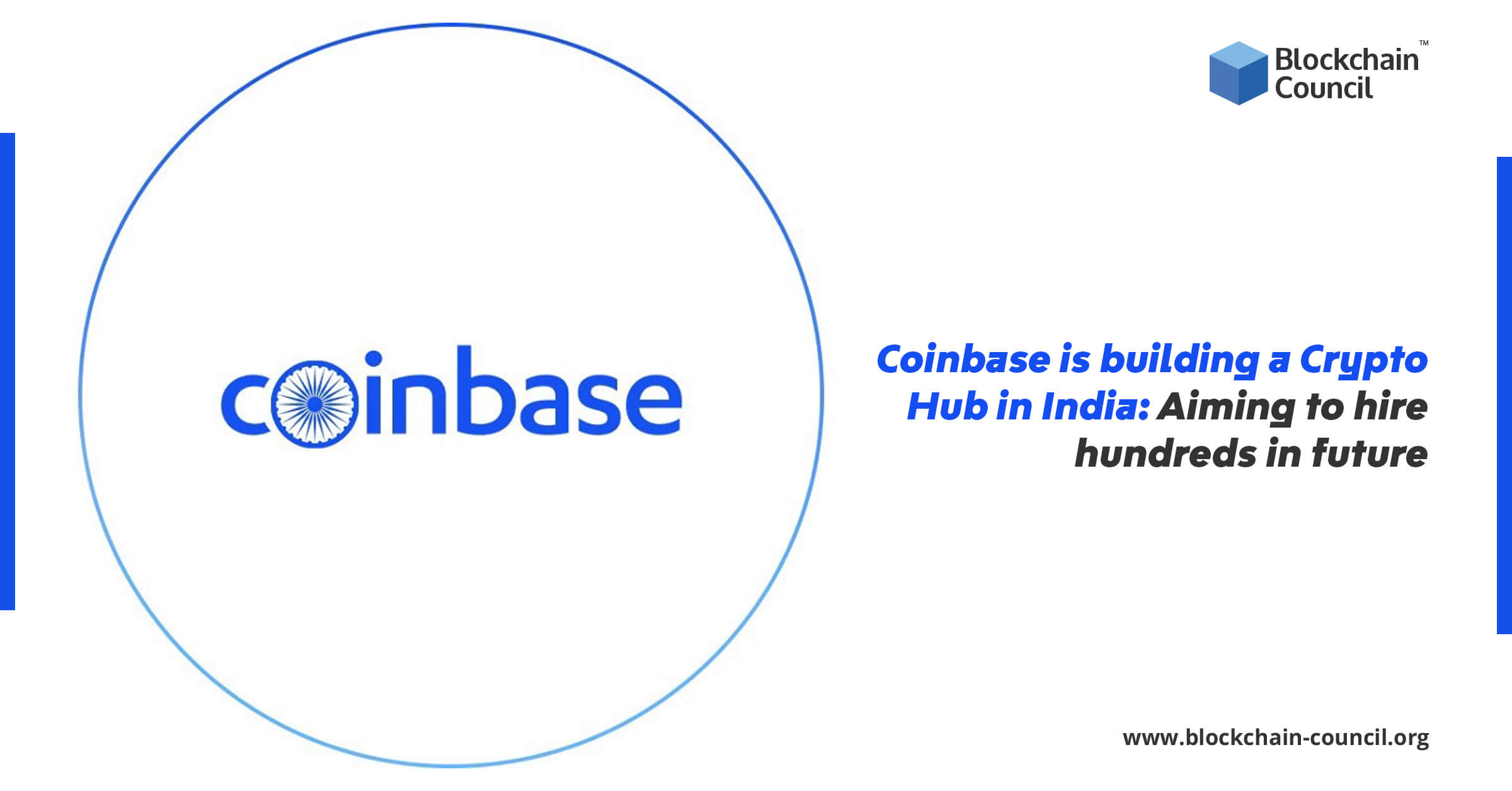 Coinbase which is a cryptocurrency exchange company that is also listed on Nasdaq, is busy constructing an active hub for cryptocurrency in India. The company has revealed that it has a lot of ambition for growth in the crypto hub of SouthEast Asia. Also in due course of time, they will be looking to hire for numerous positions in their company, which includes engineers and too, in large numbers.

Pankaj Gupta, the Vice President of the Engineering and Site Lead in India, hinted in a blog post about the company's intentions to establish a new tech hub in India, which is also emerging as a hotspot for crypto builders. He went on to elaborate, stating:
" Globally this is a very exciting time for the crypto community, especially for the ones who are building various new projects. However for India, it is even more lucrative since the talent for new developers and builders here are in abundance. "
He added that though India is at an early stage in development, the way it is developing, is nonetheless phenomenal. This is evident from the huge response from all over India to the positions that are open. According to Mr. Gupta, the company is also foraying into the domain of startup acquisitions, along with Acquihires. 
As of now, the company is hiring individuals for both senior and junior positions across diverse roles ranging from product management, design, program management and others. A core support team comprising a team of HR and recruitment professionals is being focussed upon to strengthen the support for this upcoming tech hub in India. 
Coinbase officially declared their plan of venturing into the Indian market back in March. Mr. Gupta even added that since Coinbase is a company that is entirely product-based, it is imperative for the new employees to understand the products that they are trying to offer.
Keeping that in mind, the company is launching a new program by the name of Cikka, which is short for 'Coinbase India Sikka'. Not only that, to put the cherry on the cake, they have decided to offer every Indian employee a crypto equivalent of $1000 as they begin their journey with Coinbase. This will be a one-time payment. In the future, the company plans to launch a similar app store like that of Apple.