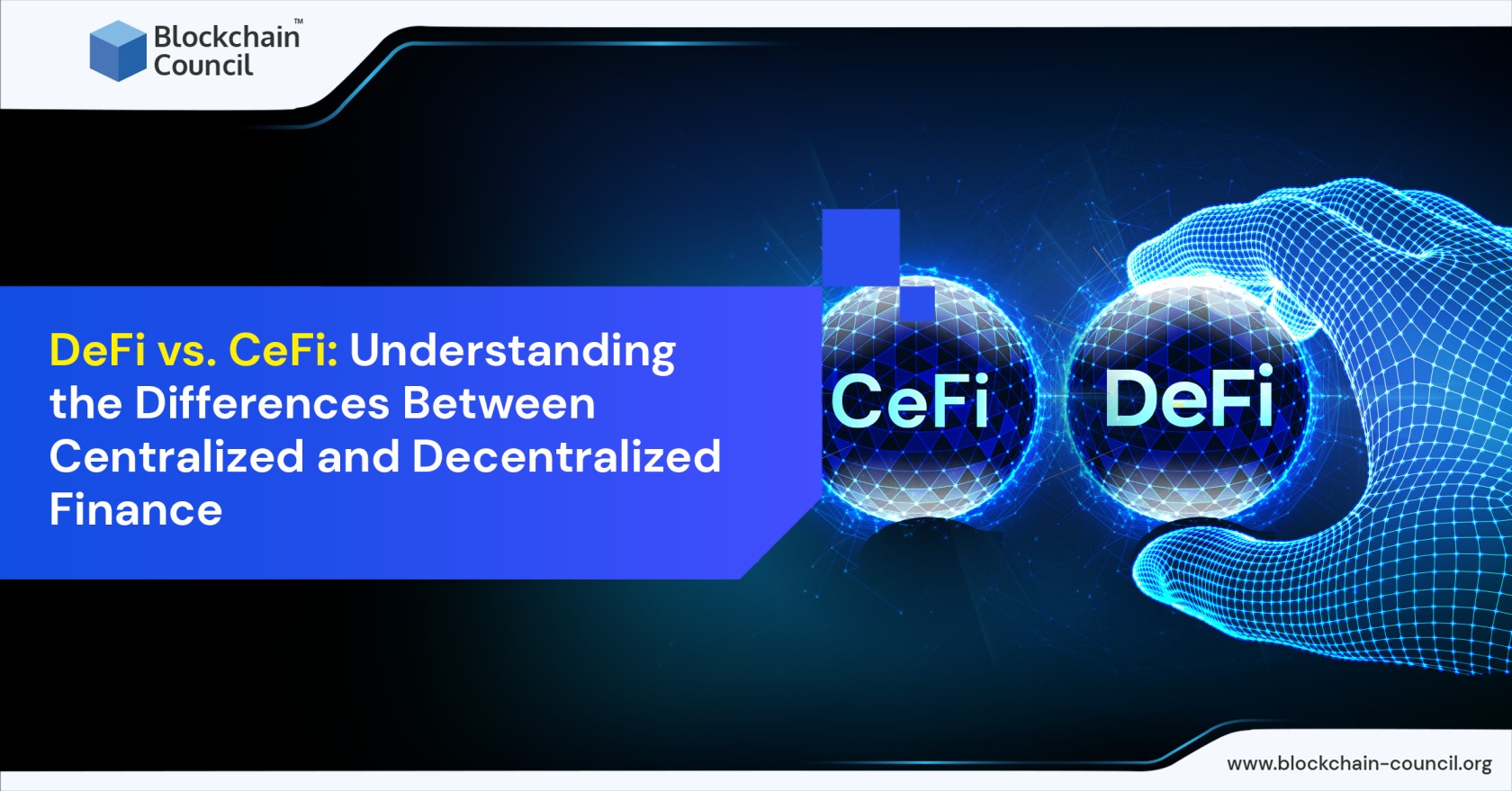 We hope you've noticed the differences between conventional (fiat) and cryptocurrencies by now. Although it was only introduced slightly over ten years ago, cryptocurrencies have diversified into many different classes. CeFi (Centralized finance) and DeFi (decentralized finance) are two major subways for blockchain-based financing.  In theory, centralized and decentralized finance aims to enable the use…
https://www.blockchain-council.org/wp-content/uploads/2022/11/image-1.jpg
879
1680
Blockchain Council
https://blockchain-council.org/wp-content/uploads/2022/02/Logo-500x96-1.png
Blockchain Council
2022-11-07 13:44:34
2022-11-07 13:44:34
DeFi vs. CeFi: Understanding the Differences Between Centralized and Decentralized Finance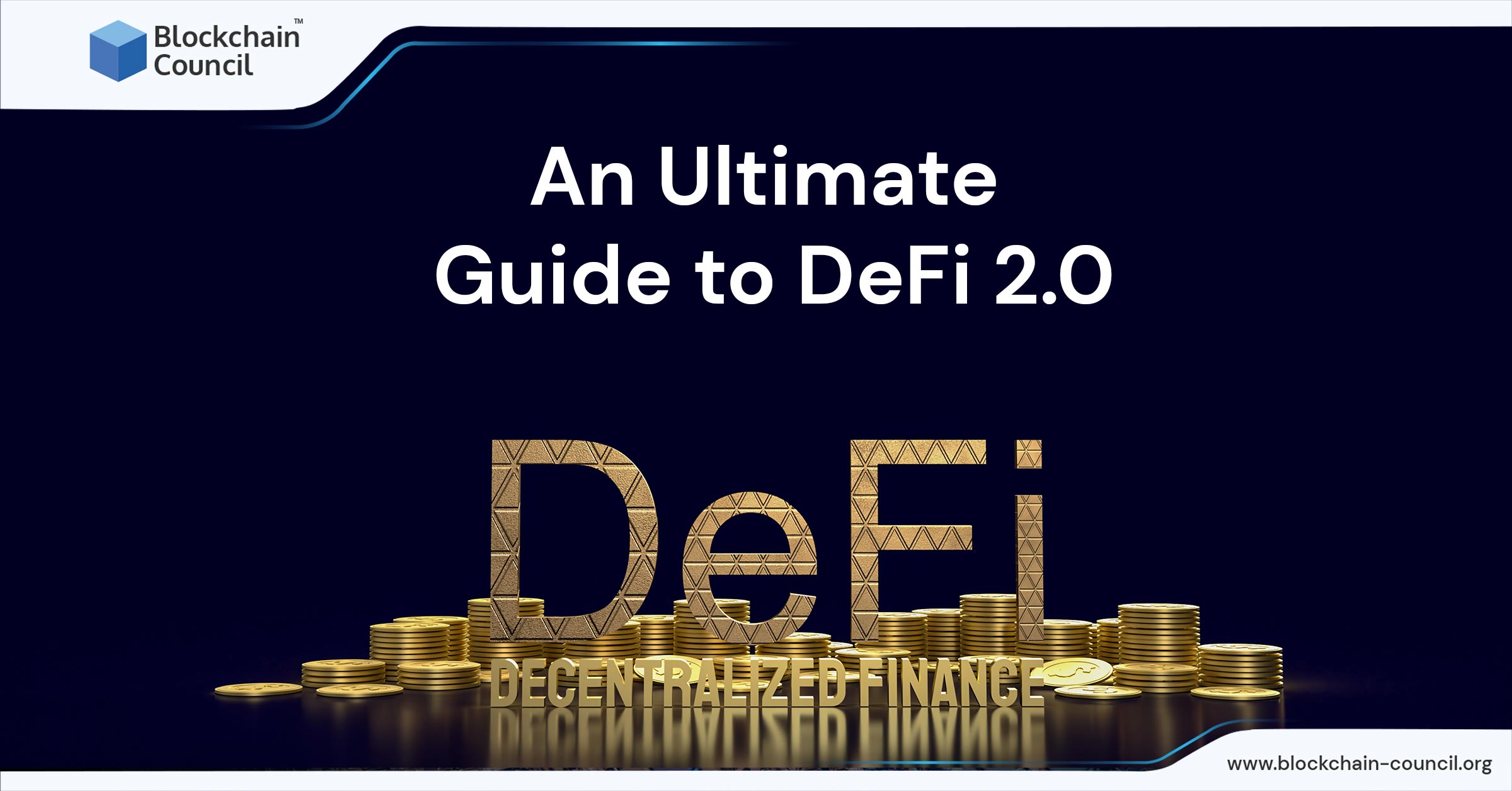 As compared to the traditional finance wallet, DeFi provides a number of benefits and several tools to its customers. The main objective of Decentralized finance (Defi) blockchain-based solutions is to resolve the issues of traditional finance. However, DeFi also has certain limitations that need to be resolved. It has been the nature of the blockchain…
https://www.blockchain-council.org/wp-content/uploads/2022/07/An-Uatltime-Guide-to-DeFi-2.0.jpg
1256
2400
Neeti
https://blockchain-council.org/wp-content/uploads/2022/02/Logo-500x96-1.png
Neeti
2022-07-18 11:54:26
2022-11-01 07:55:33
An Ultimate Guide to DeFi 2.0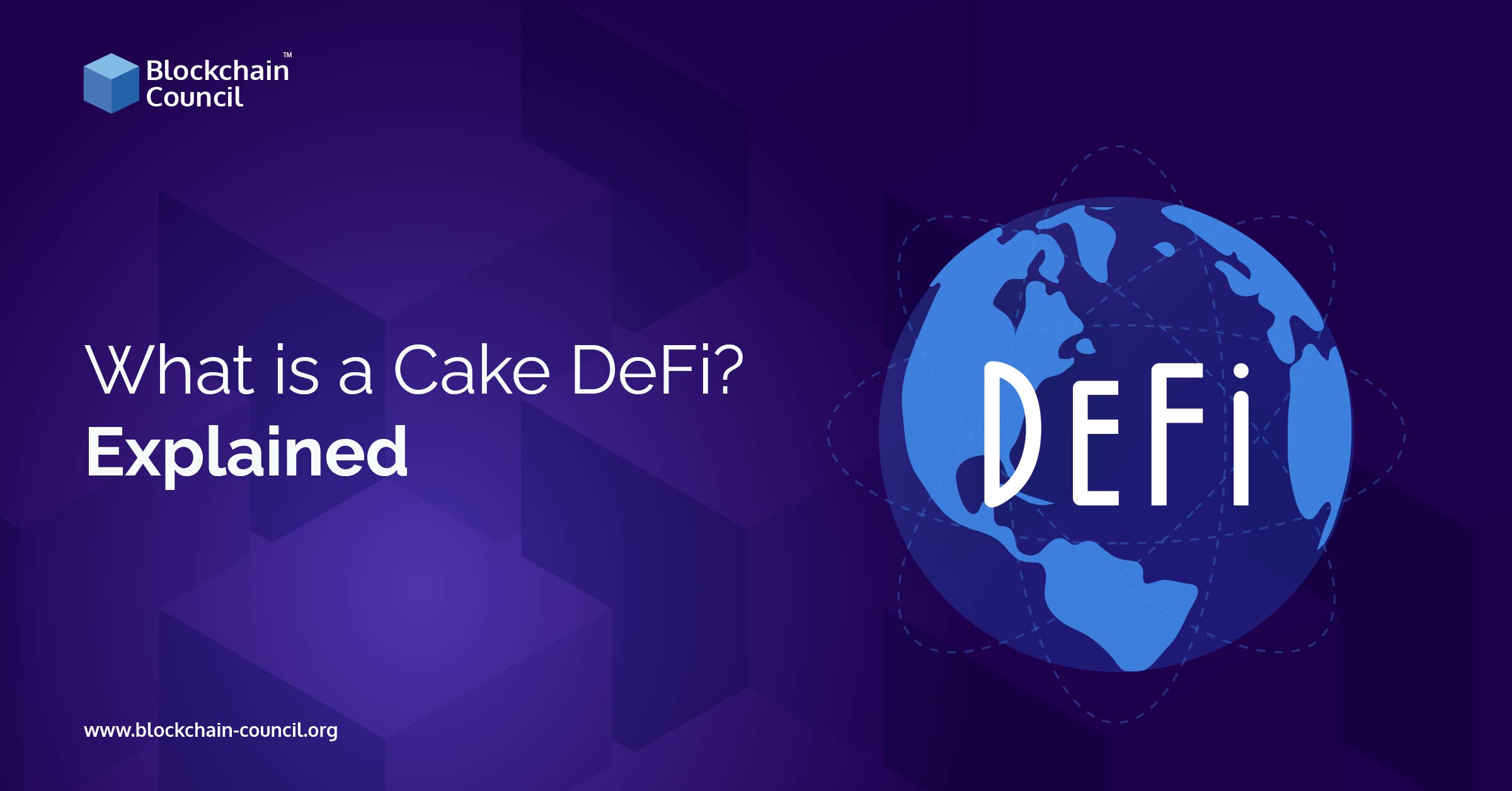 Finding a safe haven investment that satiates one's hunger for 'maximum earnings in limited expense' is a tough task, especially when we are ushering towards a more complex economy. Where globalization and technological innovation promoted a more liberal economy and working infrastructure, the wide scale dependence on centralized financial channels limited the scope of liberalism….
https://www.blockchain-council.org/wp-content/uploads/2022/06/What-is-a-Cake-DeFi-Explained-01.jpg
1256
2400
Neeti
https://blockchain-council.org/wp-content/uploads/2022/02/Logo-500x96-1.png
Neeti
2022-06-22 09:32:19
2022-07-13 10:26:39
What is Cake DeFi? Explained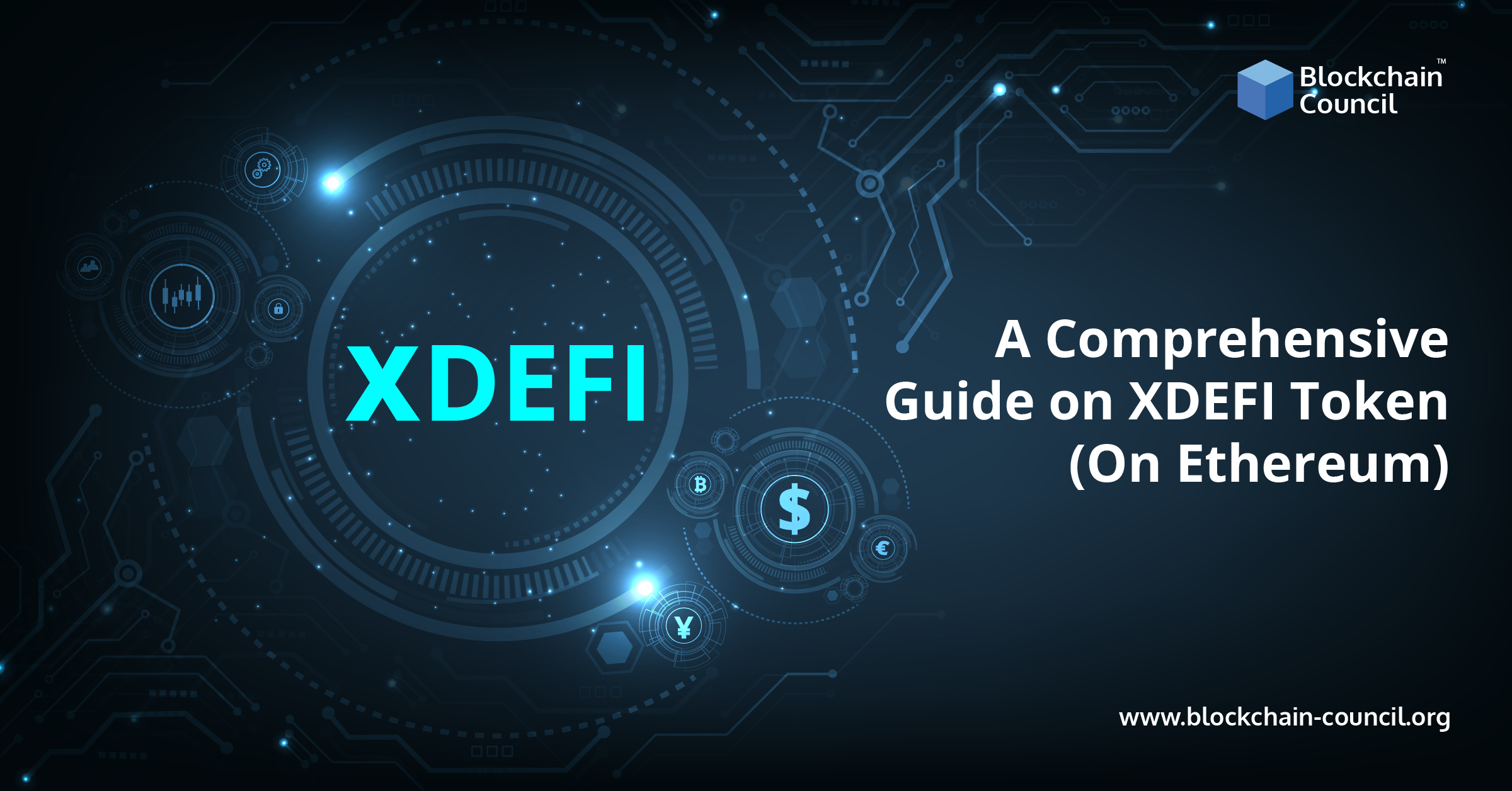 As the trendiest topic in the finance industry, xDeFi token also known as decentralized finance token has ballooned over the years. There are several protocols of xDeFi locked up in their smart contracts. For all the people who want to invest in cryptocurrency, it is important to understand the basic concepts of xDeFi wallet token….
https://www.blockchain-council.org/wp-content/uploads/2022/05/A-Comprehensive-Guide-on-XDEFI-Token-On-Ethereum-01.png
1256
2400
Blockchain Council
https://blockchain-council.org/wp-content/uploads/2022/02/Logo-500x96-1.png
Blockchain Council
2022-05-17 08:41:05
2022-05-17 08:41:05
A Detailed Guide on xDeFi Token (On Ethereum)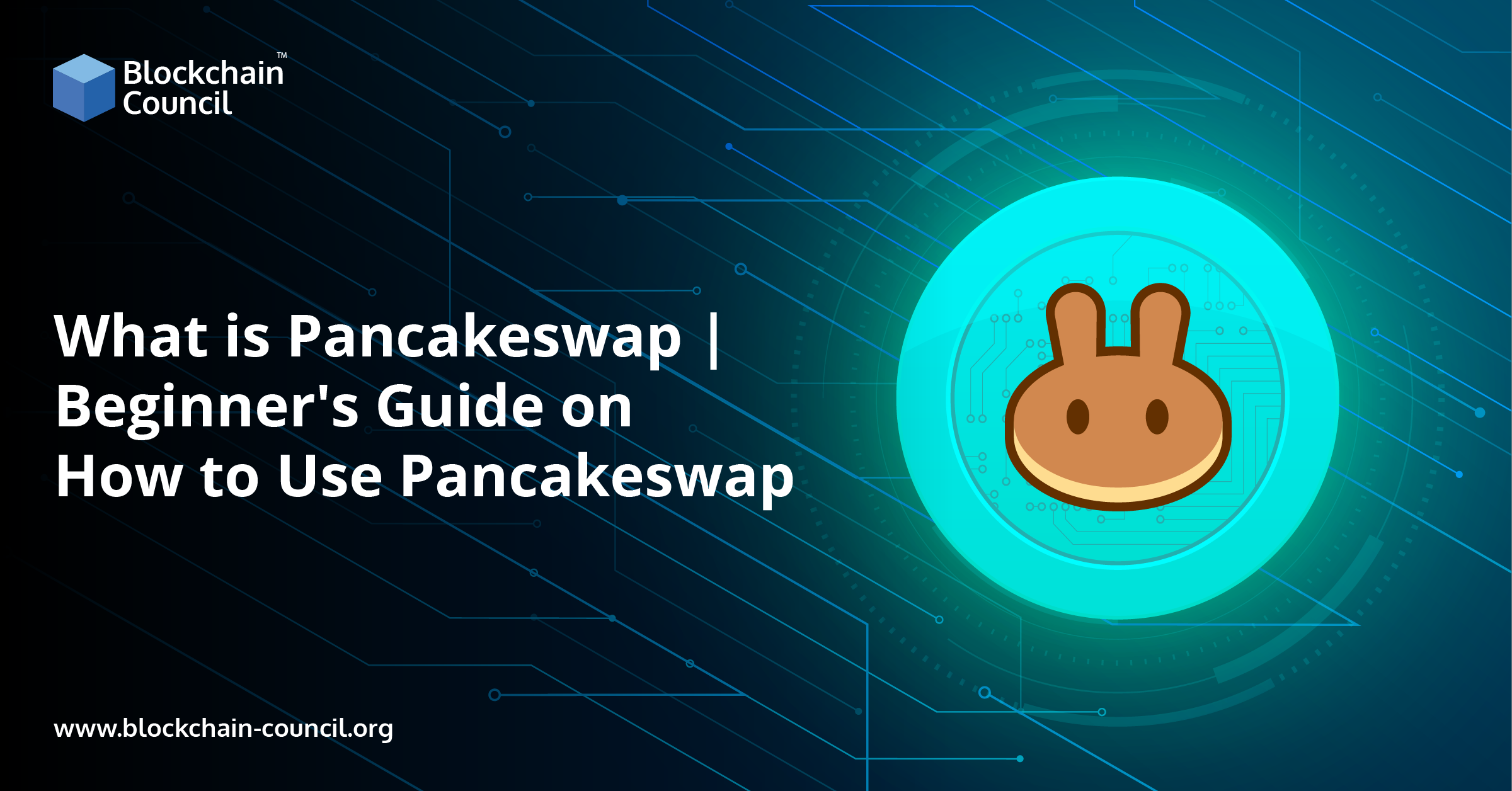 As virtual assets managed to sustain their position in the financial space amid the COVID-19 crisis, it won't be an exaggeration to call decentralization the new 'magic' word for ensuring success.  The recent developments in technology made 2021 a blast year for the growth of new-age concepts like DeFi and NFTs that revolve around…
https://www.blockchain-council.org/wp-content/uploads/2022/04/What-is-Pancakeswap-Beginners-Guide-on-How-to-Use-Pancakeswap-01.png
1256
2400
Ayushi Abrol
https://blockchain-council.org/wp-content/uploads/2022/02/Logo-500x96-1.png
Ayushi Abrol
2022-04-22 08:52:12
2022-04-22 08:52:12
What is Pancakeswap | Beginner's Guide on How to Use Pancakeswap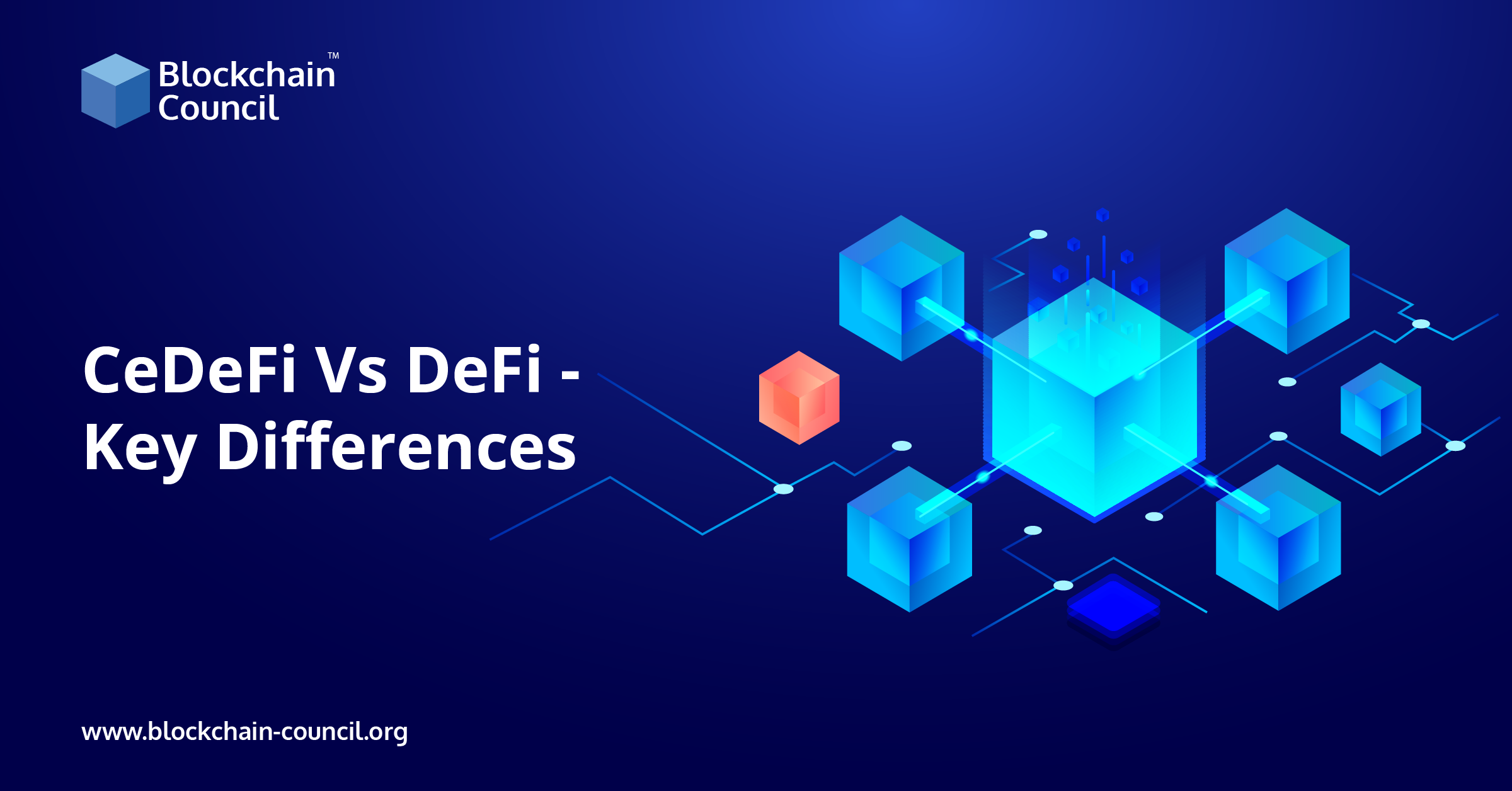 The shifting dynamics of the financial ecosystem are the most serious challenge for most people worldwide. At its launch, DeFi (Decentralized Finance) seemed to offer a lot of promise for better openness in the global financial landscape. On the other side, the deployment of centralized-DeFi could lead to new financial benchmarks. As a result, the…
https://www.blockchain-council.org/wp-content/uploads/2022/04/CeDeFi-Vs-DeFi-Key-Differences-01.png
1256
2400
Ayushi Abrol
https://blockchain-council.org/wp-content/uploads/2022/02/Logo-500x96-1.png
Ayushi Abrol
2022-04-20 07:40:47
2022-04-21 07:15:46
CeDeFi Vs DeFi – Key Differences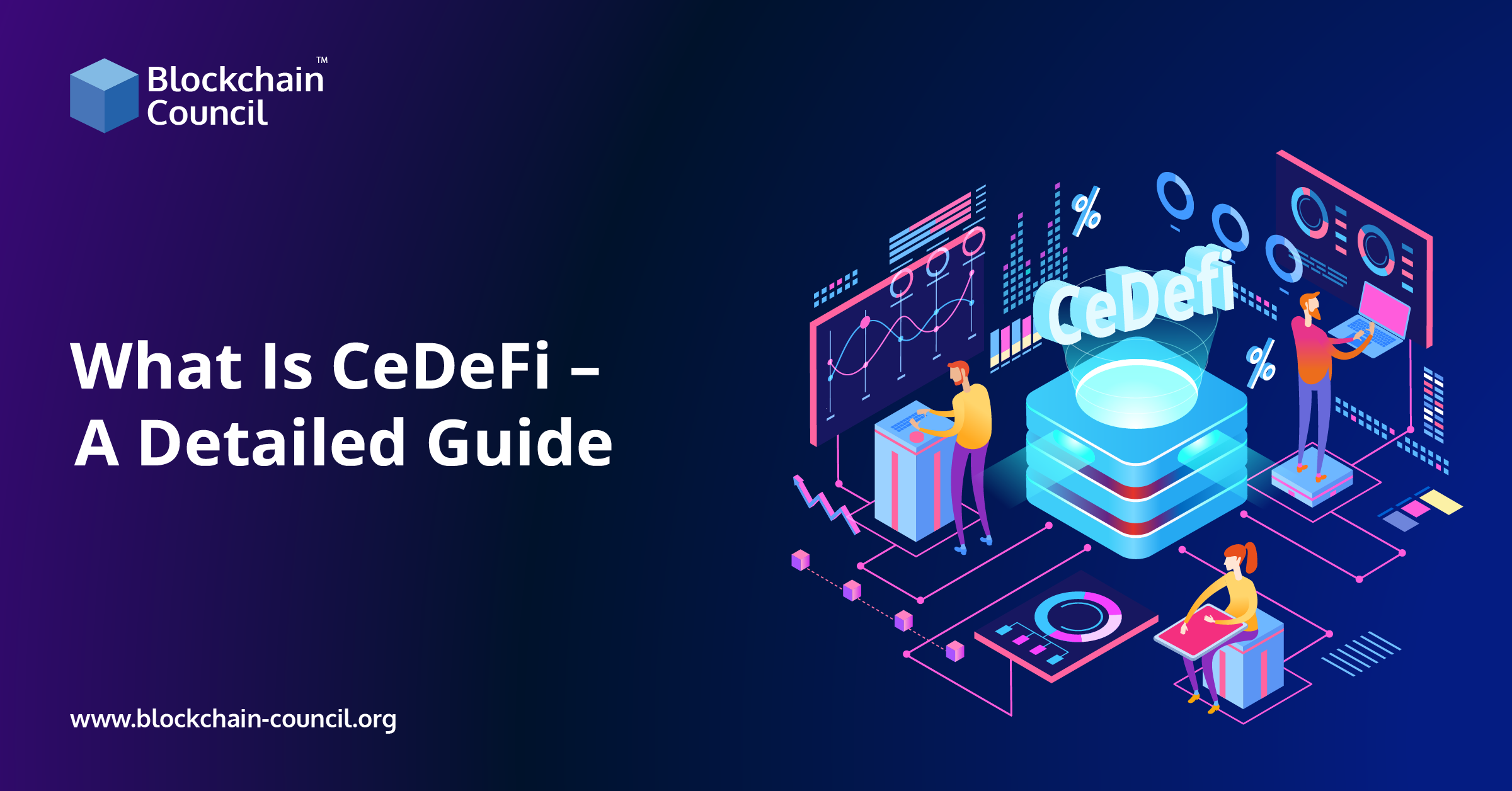 DeFi has been unquestionably garnering attention since its inception. Dapp transaction volumes topped $270 billion, with Ethereum's DeFi ecosystem accounting for 95%. Decentralized finance protocols ushered in a transparent, trustless financial revolution on various fronts, including lending and borrowing, derivatives, insurance, stablecoins and decentralized exchanges. With almost $250 billion in value locked up in the…
https://www.blockchain-council.org/wp-content/uploads/2022/04/What-Is-CeDeFi-–-A-Detailed-Guide-01.png
1256
2400
Ayushi Abrol
https://blockchain-council.org/wp-content/uploads/2022/02/Logo-500x96-1.png
Ayushi Abrol
2022-04-19 06:04:06
2022-04-19 06:04:06
What is CeDefi?- A Detailed Guide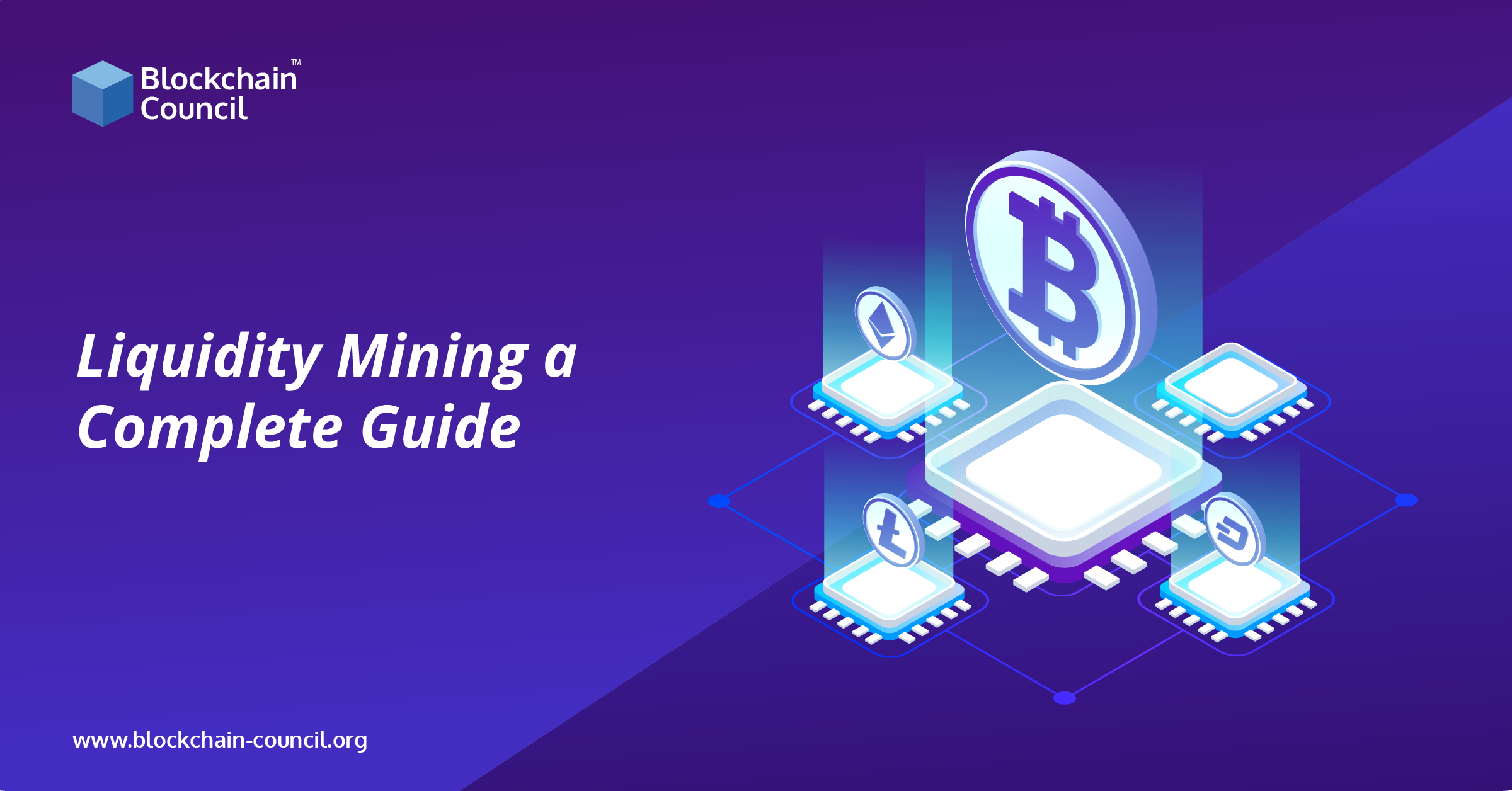 The use of blockchain and cryptocurrencies has exploded in recent years. While the most common crypto investment approach is buying and keeping cryptocurrencies until their value rises, there are various other ways to create passive income. Liquidity mining is one such approach, which takes advantage of the massive buzz around decentralized finance (DeFi) while letting…
https://www.blockchain-council.org/wp-content/uploads/2022/04/Liquidity-Mining-a-Complete-Guide-01.png
1256
2400
Ayushi Abrol
https://blockchain-council.org/wp-content/uploads/2022/02/Logo-500x96-1.png
Ayushi Abrol
2022-04-14 06:52:07
2022-04-14 12:16:43
Liquidity Mining a Complete Guide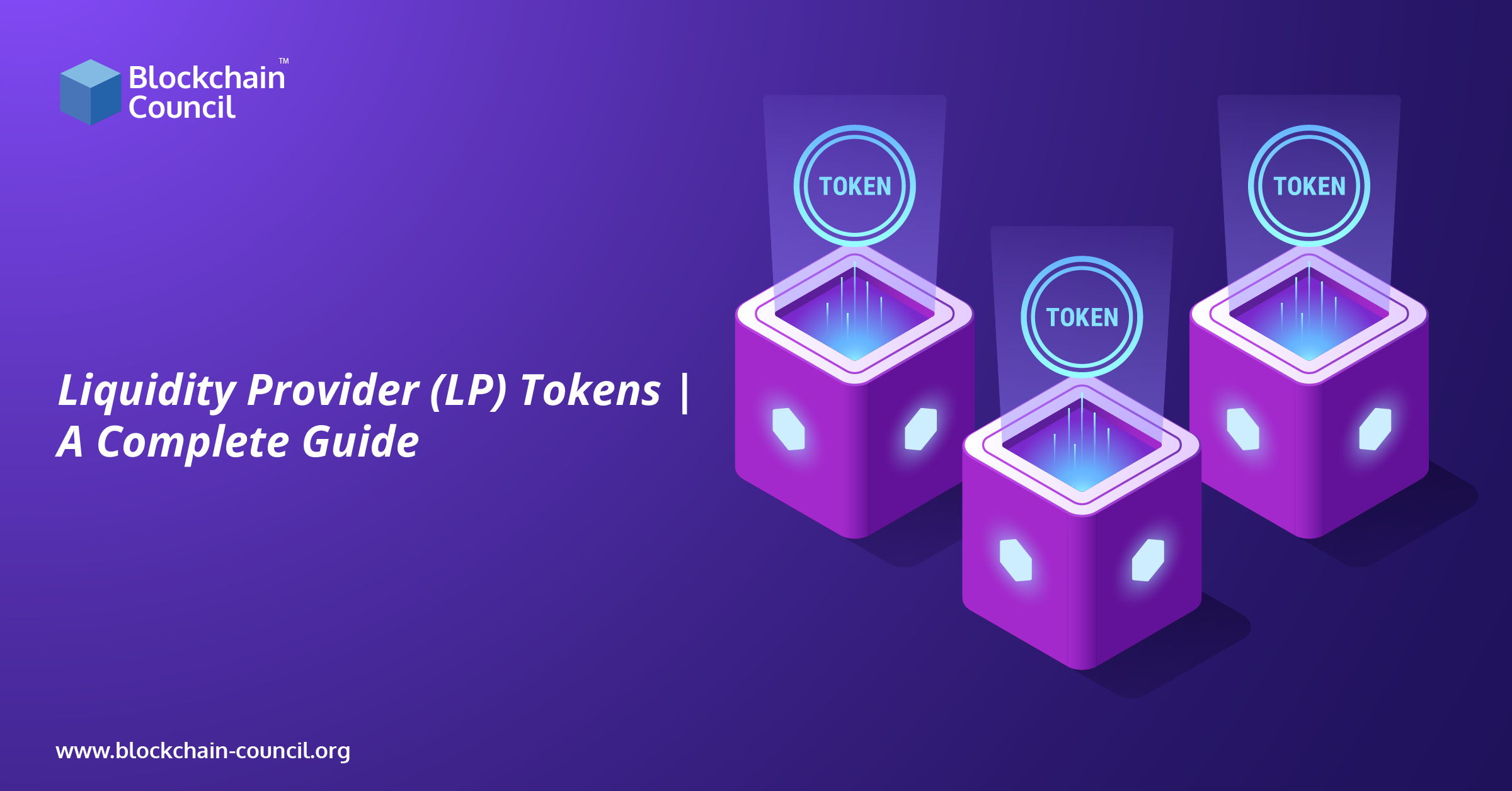 Decentralized Finance (DeFi) is no longer a new concept. Even if you're not a blockchain fan, you still would have heard of the word and its adaptability. DeFi has grown in popularity to the point that ordinary investors are playing a big role in the growth of the blockchain-powered DeFi universe. It's what we'd call…
https://www.blockchain-council.org/wp-content/uploads/2022/04/Liquidity-Provider-LP-Tokens-A-Complete-Guide-01.png
1256
2400
Ayushi Abrol
https://blockchain-council.org/wp-content/uploads/2022/02/Logo-500x96-1.png
Ayushi Abrol
2022-04-13 10:33:02
2022-04-13 13:08:32
A Complete Guide of Liquidity Provider (LP) Tokens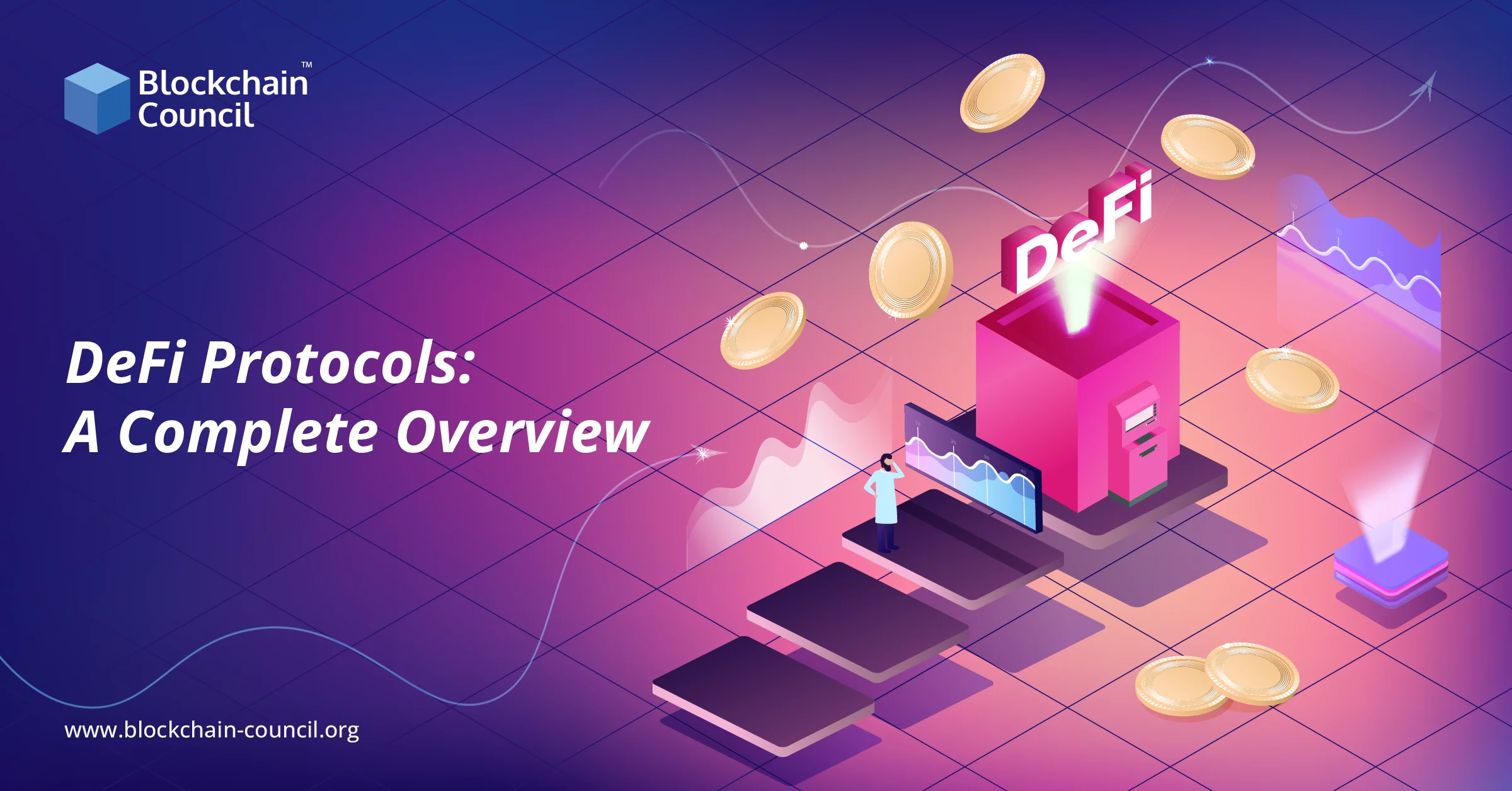 During the early days of blockchain technology, emphasis was excessively placed on the community and its capability of developing blockchain networks. Nonetheless, the arrival of Ethereum changed the blockchain game dramatically, allowing developers to create decentralized apps. Ethereum's tokenization and innovative contract capabilities sparked discussion about traditional finance's next step.  Blockchain technology has disrupted…
https://www.blockchain-council.org/wp-content/uploads/2022/03/DeFi-Protocols-A-Complete-Overview-01.png
1256
2400
Ayushi Abrol
https://blockchain-council.org/wp-content/uploads/2022/02/Logo-500x96-1.png
Ayushi Abrol
2022-03-25 07:40:25
2022-03-25 07:40:25
DeFi Protocols: A Complete Overview
Subscribe to Our Newsletter
To receive Offers & Newsletters