"The Certified Blockchain Expert and Certified Blockchain Architect have helped me gain expert understanding and exposure of the blockchain domain along with detailed functional knowledge and its use cases in various domains," says Nauman Shahid, who has successfully acquired certification courses from Blockchain Council.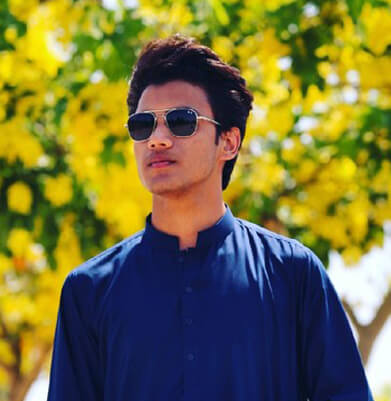 Currently, Nauman is working as a Head of Design in Implacoin in Amsterdam Area, Netherlands. Talking about his past work experience, he initially started his career in web development and then moved towards Blockchain Development.
With a Bachelor's degree in Computer Science from COMSATS Institue of Information and Technology, Nauman was always curious to learn futuristic technologies such as blockchain. Now, as he becomes a certified blockchain expert and a certified blockchain architect, he wants to showcase and implement his skills using blockchain technology.
In his words," This certification has helped me choose the right platform for building projects and provided in-depth knowledge about how blockchain can be implemented across various industries including healthcare, retail, finance, supply chain, along with others."
Nauman holds excellent experience on various industry-based projects such as IoT Base Smart Traffic Light System, GSM/GPS Based Tracking System, E-Voting, and Sumo Robot.
"Before enrolling in Blockchain Council, I just have basic experience in blockchain space. With the acquired certification, I have a clear understanding of different blockchain networks and the best-suited approaches to design an enterprise-level architecture," says Nauman.
He believes that the blockchain has the potential to revamp and transform almost industries, and its boom is yet to come.
Overall, Nauman felt satisfied with the online blockchain training, and now he considers it his best decision as he has now gained the much-needed confidence and expertise to make his mark in the blockchain domain.