"I received complete and detailed knowledge about Blockchain after signing up for the Certified Blockchain Expert course", says Sakaar Thaploo who recently got affiliated with the Blockchain Council. He believes that Blockchain is the foundational technology for the future of risk management.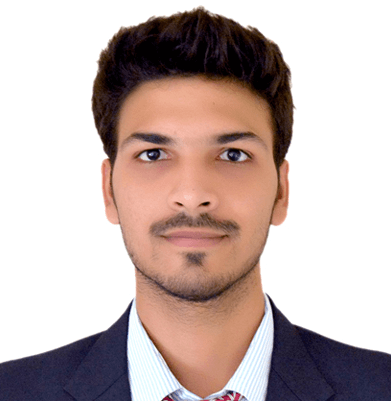 At present Sakaar is associated with KPMG India as an Analyst with the IT Advisory-Risk Consulting practice. He is primarily working in the technology risk assessment including cybersecurity assessments, SWIFT and other payment systems, vendor assessments, ITSM process, network audits and quality management audits, etc. He specializes in consulting and client delivery. With a Blockchain Council certification, Sakaar wants to focus on working with this technology to detect cyber, criminal activities that are targeting banks, financial institutions, etc.
With a Bachelor's in Engineering in Computer Science from the University of Pune, Sakaar has always been inclined towards cloud security, cybersecurity, and all new-age technologies. He wanted to integrate the nouveau technology blockchain into his career graph for better competence in the organization and his personal growth.
Sakaar has a lot of varied experience of working with different clients. He has been executing engagements in banking, finance, insurance, manufacturing, telecom sectors and the like. He has proficiency in a wide variety of projects like cyber maturity assessments, third-party vendor assessments, internal audits, configuration review of the Infrastructure – OS, Active directory, Switch, Router, Proxy, and Firewall, etc. Moreover, he has worked with review and updating of security policy and procedure framework as per ISO Standards, information security audit, audit/review of controls as per NIST standards, RBI guidelines, IRDAI Guidelines, application security review, third party IS audit, analysis of data centre, etc.
Sakaar believes that the proper adoption and operation of any new technology majorly depends on the way the associated risks with that technology are managed. For this, he has equipped himself with a blockchain expert course from Blockchain Council. He says, 'There is an imminent need for awareness of blockchain technology because this technology is not only being utilized in applications but is a part of any organization's core infrastructure. The distributed ledger technologies cannot be ignored, and resolutions can only be drawn up with good in-depth knowledge of the same.'