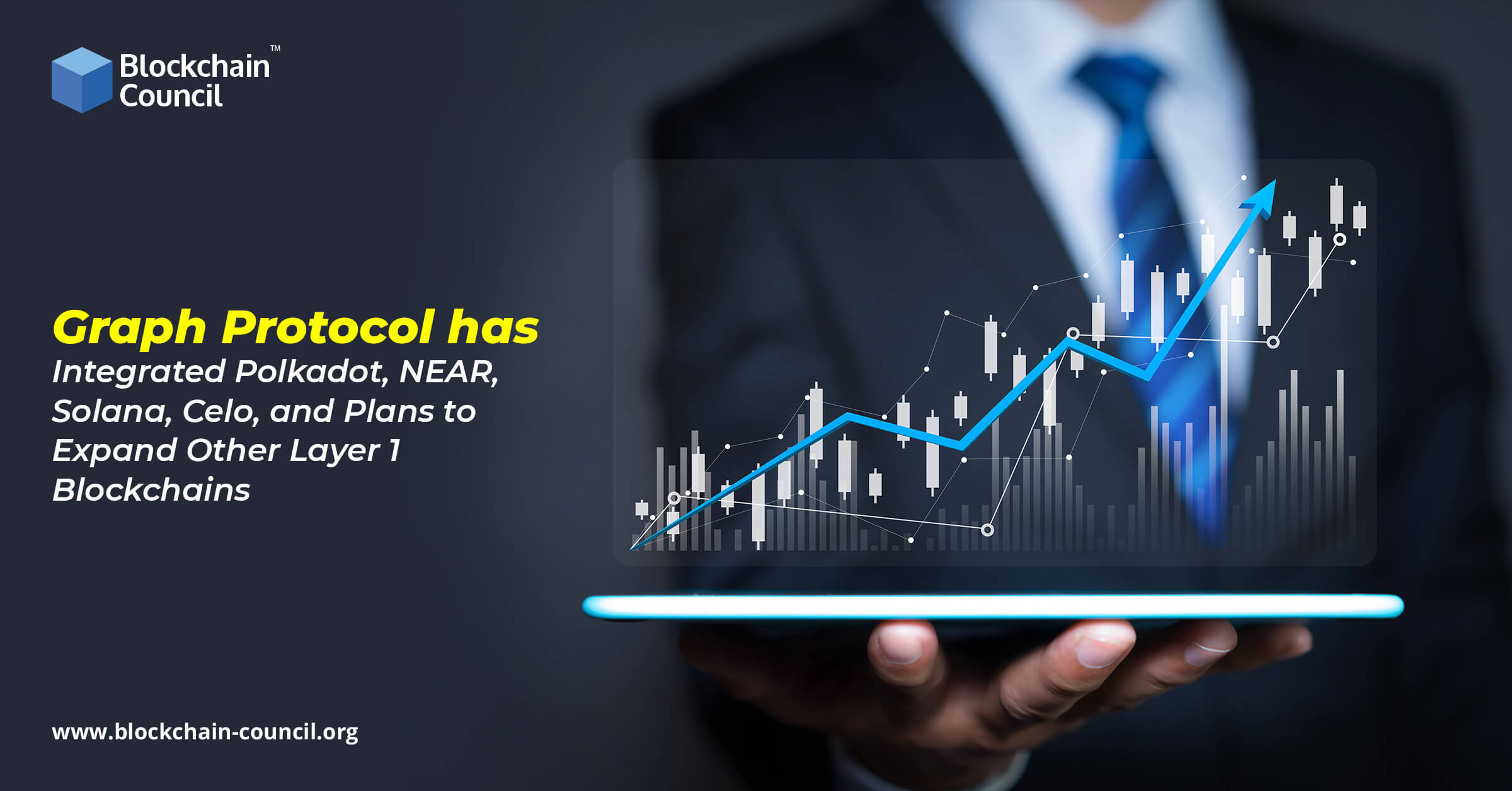 According to the latest announcement, Graph protocol is considering integrating Polkadot, NEAR, Solana, and Celo. 

After a successful mainnet launch on Ethereum in December, it is now planning to integrate additional Layer-1 Blockchains, including Bitcoin. Also, it was reported that it recently integrated with some of the Decentralized Finance(DeFi) protocols such as Uniswap, AAVE, Decentraland, Gnosis, Balancer, and Synthetix.
The Graph is a protocol that enables developers to build APIs, called subgraphs, that can query and index Blockchain data. It aims to offer an infrastructure for accessing on-chain data from various Blockchains, with the broader purpose of promoting collaboration and interoperability across the decentralized web.
It was noted that Graph already supports various Blockchains such as Ethereum, IPFS, and POA, and InterPlanetary File System. 
Graph Aims to Support All Layer 1 Blockchains and Become Acceptable Indexing and Query Solution
Graph launched its mainnet on Dec. 17, 2020, allowing developers to search, index, use and publish data from public Blockchains. Its primary goal is to allow Blockchain Developers to access on-chain data and build dApps quickly. 
As Graph network has already integrated various Blockchains and plans to support all Layer-1 Blockchains as well, it was noted that Ethereum will continue to be the standard for the Graph and its native token, Graph Token (GRT).
In December 2020, when the Graph launched its Mainnet, UniSwap founder Hayden Adams expressed his views regarding using the project. 
He mentioned that the Graph had done great work in making smart contract data easy to monitor and use. 
He believes that the design of the new system will help more developers to build their own subgraphs, leading to much better access to information. 
Eva Beylin, the Director at Graph Network, expressed her views and talked about supporting many chains so that developers can build dApps and accelerate Web3 adoption. The report suggests that Beylin has underlined the need to work toward making Web 3.0 as developer-friendly as Web 2.0. 
She further explained that developers have the ability to choose whichever chain depending on their needs, and Graph protocol will also help current Ethereum developers build interoperable applications.
To get instant updates about Blockchain Technology and to learn more about online Blockchain Certifications, check out Blockchain Council.