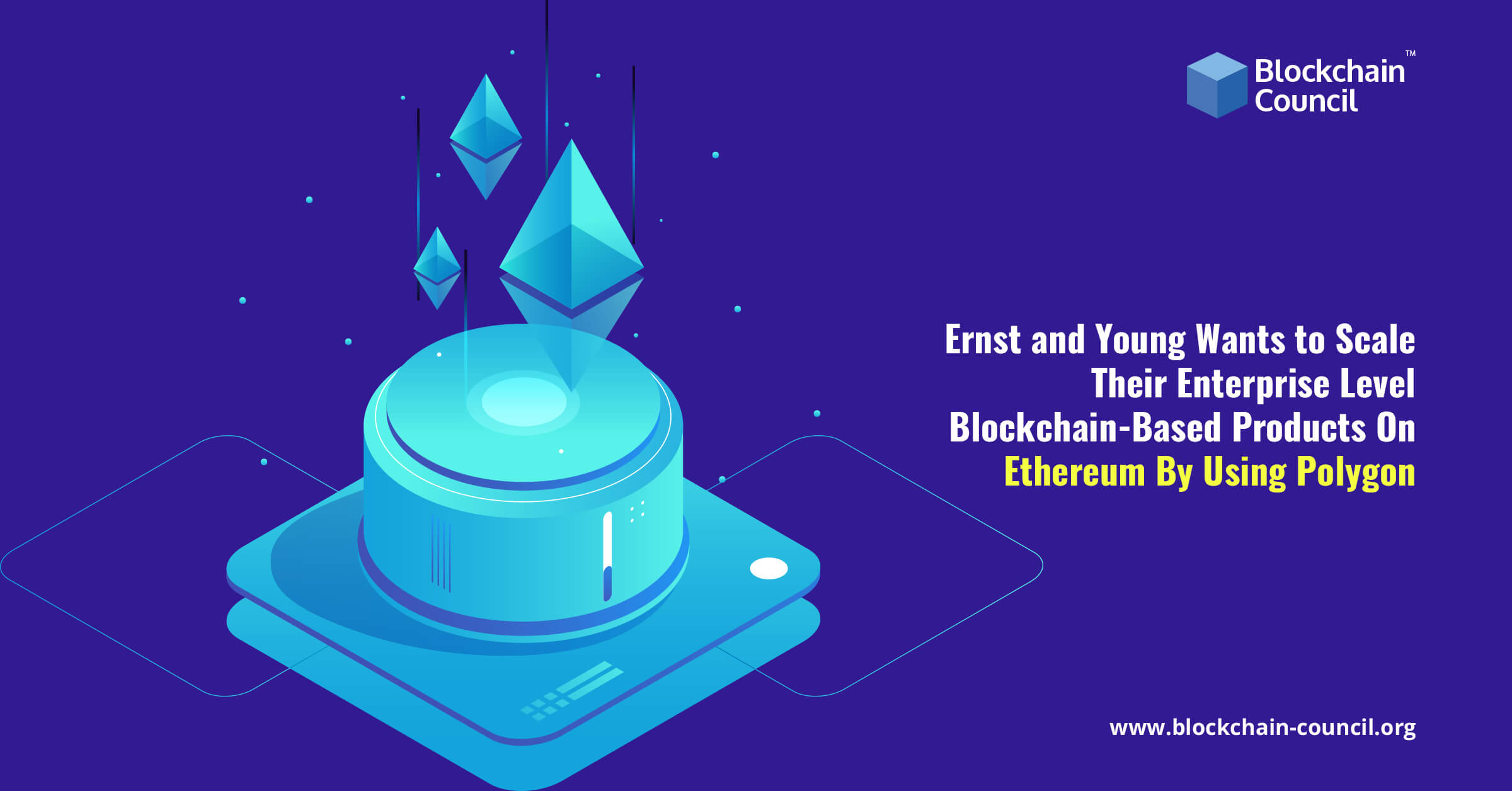 The global consultancy giant Ernst and Young, which also happens to be one of the Big Fours, has recently announced that the company wants to integrate their products which are Blockchain-based, with the popular network of Polygon. This would also enable the company to mitigate the congestion and the abnormally high fees which are associated with conducting transactions for their enterprise clients on the Ethereum mainnet.

This Monday, Ernst and Young declared that they are willing to offer their flagship services that are related to Blockchain after integrating them with the Polygon network, which in turn will enable them to conduct the transactions in a way that they are committed to Ethereum through the help of the sidechain.
The company further emphasized that this transition will enable their enterprise clients to enjoy access to an increased amount of throughput in transactions with a lot more predictable settlement times and fees while using the Polygon network for their operations.
The consultancy giant also announced that they are closely working in collaboration with Polygon so as to develop and provide optimistic rollup chains, which will also be private and permissioned at the same time. Rollups are basically a scaling solution belonging to the Layer two category that can provide a much more solid security and efficient working conditions than conducting transactions on the mainnet of Ethereum. 
Paul Brody, who is a globally renowned Blockchain ledger working at EY, stated that working with the Polygen network helps in providing the team members working in EY with a set of powerful and necessary tools that in turn helps them to scale up the transactions they are conducting on behalf of their clients, and it also helps to offer a much faster roadmap for facilitating integrations on the public mainnet of Ethereum. 
Sandeep Nailwal, who is the co-founder of Polygon, also admired the giant consultancy firm for its commitment to the public network of Ethereum and also praised the firm for its open standards in technological aspects. 
During the previous year itself, the consultancy firm had launched the Baseline Protocol, which was an open-source project, while at the same time they had been developing the project Nightfall, which is basically a zero-knowledge proof protocol that is based on layer two standards.
Finishing thoughts: Are you interested in developing your own Blockchain-based applications and transforming businesses around the world?
Learning Blockchain, Ethereum and Polygon are easy now, all thanks to reputed online courses and training sessions from Blockchain Council, which is one such organization that offers amazing and effective online training and certification programs to aspiring trainees to render them desired competencies so that they have a successful career in the Blockchain space. Keeping the rising demands of blockchain professionals in mind, Blockchain Council certifications are diversified to meet each aspirant's discrete needs. They have a host of training and courses on Blockchain systems, Ethereum and Polygon Networks and so much more, that provide world-class knowledge and support.
To get instant updates about Blockchain Technology and to learn more about online Blockchain Certifications, check out Blockchain Council.