Acoer, a developer of the blockchain-enabled application, has come up with a solution to fight against the deadly coronavirus. He named this tool as Hashlog, a data visualization engine, capable of interacting with Hedera Hashgraph's DLT in real-time.
According to Sharat Chandra, MVP Hashgraph ambassador at Hedera Hashgraph, it is crucial to have a single source of reliable information as the whole world is fighting against this outbreak.

Acoer's CEO, Jim Nasr further stated that "HashLog allows for the real-time visualization of coronavirus data and trends. This includes the overall number of cases globally, rates of deaths and recovery per infections (where we have reliable data), cases filtered by country, as well as Google trends by interest and region on coronavirus."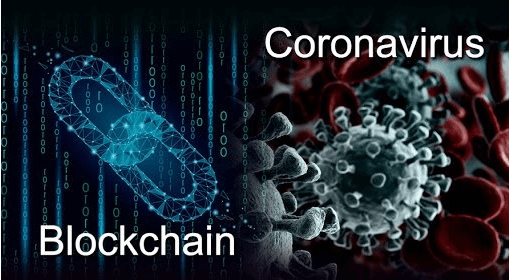 The outbreak of coronavirus has taken the lives of more than 400 people in mainland China. RedCross China has almost reached the point of failing, where it is incapable of serving urgent supplies to the coronavirus victims.
Distributed ledger technology (DLT) aims at tracking and visualizing the coronavirus with the powerful Hashlog data visualization tool, helping researchers, scientists and journalists to learn the spread of this viral disease by visuals on HashLog dashboard.
There are multiple tracking tools similar to Hashlog but Acoer's CEO, Jim Nasr, says that this dashboard is more advanced. He further adds that "With HashLog, our objective is to make data collection automated. The tool provides researchers with dynamic dashboards that change as criteria are filtered in any one widget/dashboard component. It also lets users directly download filtered data from the visualizations."
Apart from real-time visualization of Coronavirus, Hashlog can serve various other capabilities that include extracting directly from the visualizations, trends over time, and interactive view with filtration functionalities. Mance Harmon, a Hedera Hashgraph's CEO talks in favour of distributed ledger technologies where these technologies are capable of providing computational trust in the trustless world, ensuring people to be confident about the information they receive related to coronavirus.
Apart from tracking these deadly viruses, blockchain, a distributed ledger technology, is capable of supporting several victims. Moreover, on Feb.4, Hyperchain launched a platform based on blockchain, that can track supply donations of medicines in the hospitals of central China.
Further, the platform makes sure that blockchain characteristics are fully utilized. Traceability and immutability, the key features of blockchain technology ensure that donations sent to victims are traceable and immutable at the same time, allowing donors to see where the donations are getting utilized. The portal's transparency provides proof of need and proof of receiving to ensure reliability and security.
With the help of public data from Centres for Disease Control (CDC) and the World Health Organization (WHO), Acoer's Hashlog Dashboard is capable of providing real-time information for tracking this epidemic.  
Jim Nasr, CEO of Acoer, also says that "With HashLog, our objective is to make data collection automated and to create data visualization rich, dynamic, and intuitive." Acoer Blockchain-based platform provides confirmed cases, deaths, and recoveries per hundred infections with all the information easy to visualize and extract in a simpler manner.
"Distributed ledger technologies serve as a source of truth for multiple parties to work from, delivering consistent, factual information across distributed communities," said Mance Harmon, CEO of Hedera Hashgraph. As WHO has already declared this outbreak a global emergency, therefore technologies like Hashgraphs can be seen as a boom in the revolutionary world to deal with coronavirus.
To get instant updates about Blockchain Technology and to learn more about online blockchain certifications and become a blockchain expert, check out Blockchain Council.