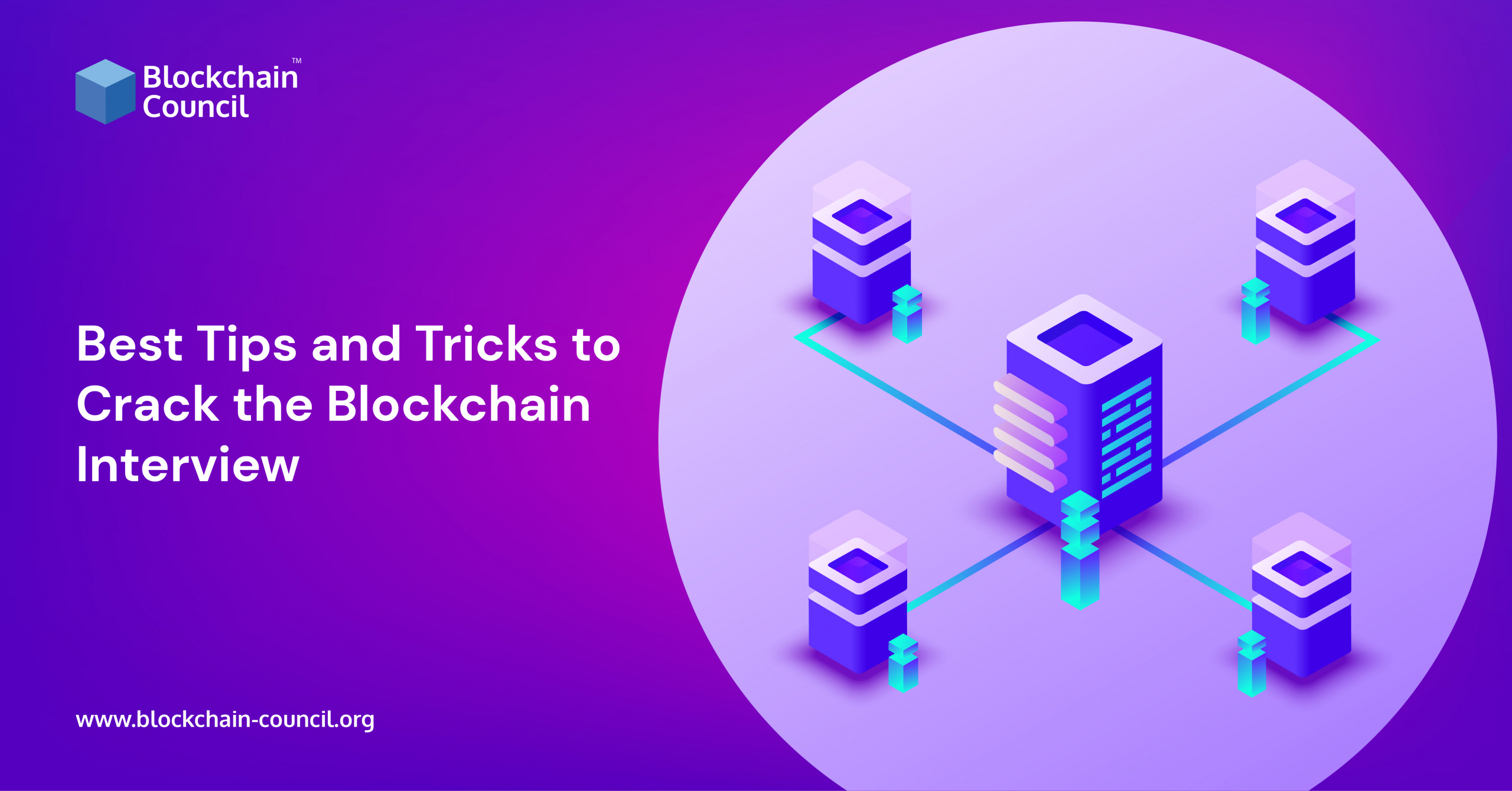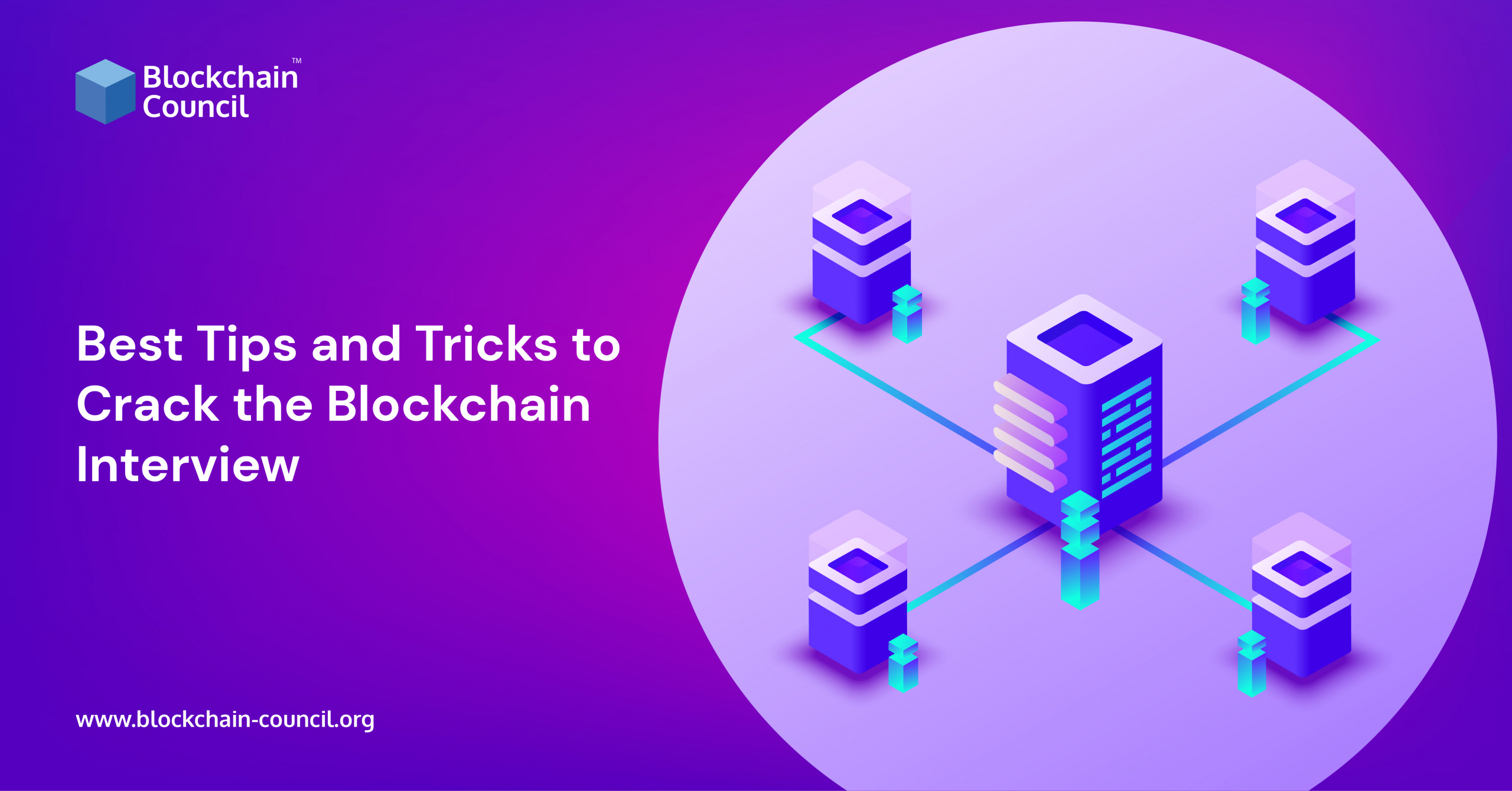 You must have a basic understanding of blockchain technology as well as advanced expertise before attending a blockchain job interview. In today's technology-driven age, the globe requires more blockchain-experienced professionals. If you want to succeed in a blockchain interview, set aside some time to review the approaches and information offered in this piece. To increase the probability of securing the job, you should understand the necessary information.

A Guide to Succeeding in a Blockchain Interview
When preparing for your blockchain interview, it is important to consider the following points.
Research the Company
Ensure doing research on the agency or company before appearing for the interview. The history of the company, goods and services, purpose and vision statements, press releases, and downloadable reports and reviews may all be found on the company's website. Further, collect more information from the search engines' archive files. When completing this section, be careful to learn all you can about the firm, including when it was founded and where. Besides, look for more information on:
The size of the company (measure both workforce and financial concerns such as turnover).
Joint ventures, product debuts, new advertising tactics, and other fresh initiatives have been the subject of recent press conjecture or reportage.
Channels on which people communicate online.
Workplace customs and practices.
Portray Your Talent to Fit Into the Current Blockchain Scenario
To shine in the blockchain field and pass the blockchain interview, you'll need to have the following abilities:
Learn to generate business effects– Blockchain platform designs depend more on technology than business process simplification. Here, business-driven architecture is critical. Gaining a good grasp of the business results is the key. Additionally, be careful to study the data flows between consumers, suppliers, and trade partners throughout the ecosystem and develop direct links.
Learn about the security of the blockchain- Security frameworks are continually developing to meet legal, regulatory, and compliance requirements. Suppose you want the recruiters to consider you for this position. Then you must have a good hold on private and public-key cryptography, cryptographic hashing, elliptic curve digital signatures, and Merkle-proofs. An expert blockchain engineer is someone with a good hold in these aspects.
Learn about the many media platforms— With so many networks accessible today, it's easy to get overwhelmed while figuring out which one is best for your company. Also, blockchain technologies like Ethereum, Hyperledger Corda, Ripple, and Stellar must be well-understood. This will assist you in determining which use cases are most appropriate for blockchain technology and how they vary from one another.
Being aware of norms and ecosystems is critical to being familiar with the underlying protocols of the blockchain. Furthermore, the ISO/TC 307 projects and the hyperledger working groups will help you build standards for terminology and ideas, security risks and vulnerabilities, and the handling of personally identifiable information. Blockchain requires its user's various skill sets to be affected because it is not an interface for databases. You can utilize the understanding of blockchain techniques and ideas in business contexts is critical for success in the blockchain area to become a skilled blockchain professional.
Prepare for the Regular Interview Questions 
Having a basic understanding of blockchain technology and the facts of the firm you are applying to is a good starting point for preparing for the interview questions you expect. Also, the interviewer may probably go into your background and ask about your accomplishments and interests. As a result, it's critical to be well-prepared to respond to these questions. Some of the probable blockchain interview questions are mentioned below.
What are the many sorts of blockchains that are out there?
Explain the concept that underpins the blockchain's operation.
What are the reasons for the trustworthiness of the blockchain?
Which factor distinguishes a blockchain from a conventional database?
Mention some of the blockchain's features.
Encryption plays what function in blockchain?
Tell us about the blocks that make up the backbone of the blockchain.
You should explain us something like the security of blocks in blockchain technology.
Identify the most frequent kinds of Blockchain ledgers.
You may store a variety of different records on the blockchain.
What platforms can you use to build blockchain applications?
Describe a 51% attack.
What are the first measures to take when putting a blockchain project into action?
You can gain in-depth understating of answers to these questions through joining a blockchain certification program.
Work On Personality Traits
Interviewers may scrutinize a person's body language from the moment they step foot into the building, so it's crucial to greet everyone with a smile, walk confidently, and speak professionally.
Think before you speak:
First, pay attention to what the narrator says. Be careful not to criticize your prior employers or reveal any previous experiences with the present company in any interview questions. However, if you have a blockchain degree, don't forget to flaunt it.
Take care of your impression right away:
A solid first impression is critical when the day of the interview eventually arrives. You must dress up in formal attire to impress the interviewer. Additionally, one of the most important considerations is the speaker's body language. Even though you are not the most outgoing person, you should maintain a confident body language.
Think about each question, but don't spend too much time on them:
The interview questions you confront might be difficult. You may have to think about the answers to these questions, so take your time. However, don't take too much time. The goal is to strike the right balance since interviewers may get frustrated if you take too long to come up with a response. You can practice with a blockchain developer mock interview.
It will be good if you stay transparent:
No matter how much you want to work as a blockchain developer, you don't want to do it at the expense of being dishonest. Honesty is key in job interviews. If the interviewers ask you a question and you don't know the answer, simply say so. Companies place a high value on honesty.
Closing Thoughts
If you have a burning desire to work in the blockchain industry, you can be sure that you will be able to find a rewarding position. By reading at least one blockchain-related article every day, you'll understand the disruptive nature of the sector better. The blockchain ecosystem will help you learn blockchain technology as you obtain more and more information about it. Check out Blockchain Council to learn more about blockchain certifications and better guidance on how to become a blockchain engineer.
https://www.blockchain-council.org/wp-content/uploads/2019/12/Best-Tips-and-Tricks-to-Crack-the-Blockchain-Interview-01-scaled.jpg
1340
2560
Toshendra Kumar Sharma
https://blockchain-council.org/wp-content/uploads/2022/02/Logo-500x96-1.png
Toshendra Kumar Sharma
2019-12-17 00:00:56
2022-06-22 11:06:56
Best Tips and Tricks to Crack the Blockchain Interview