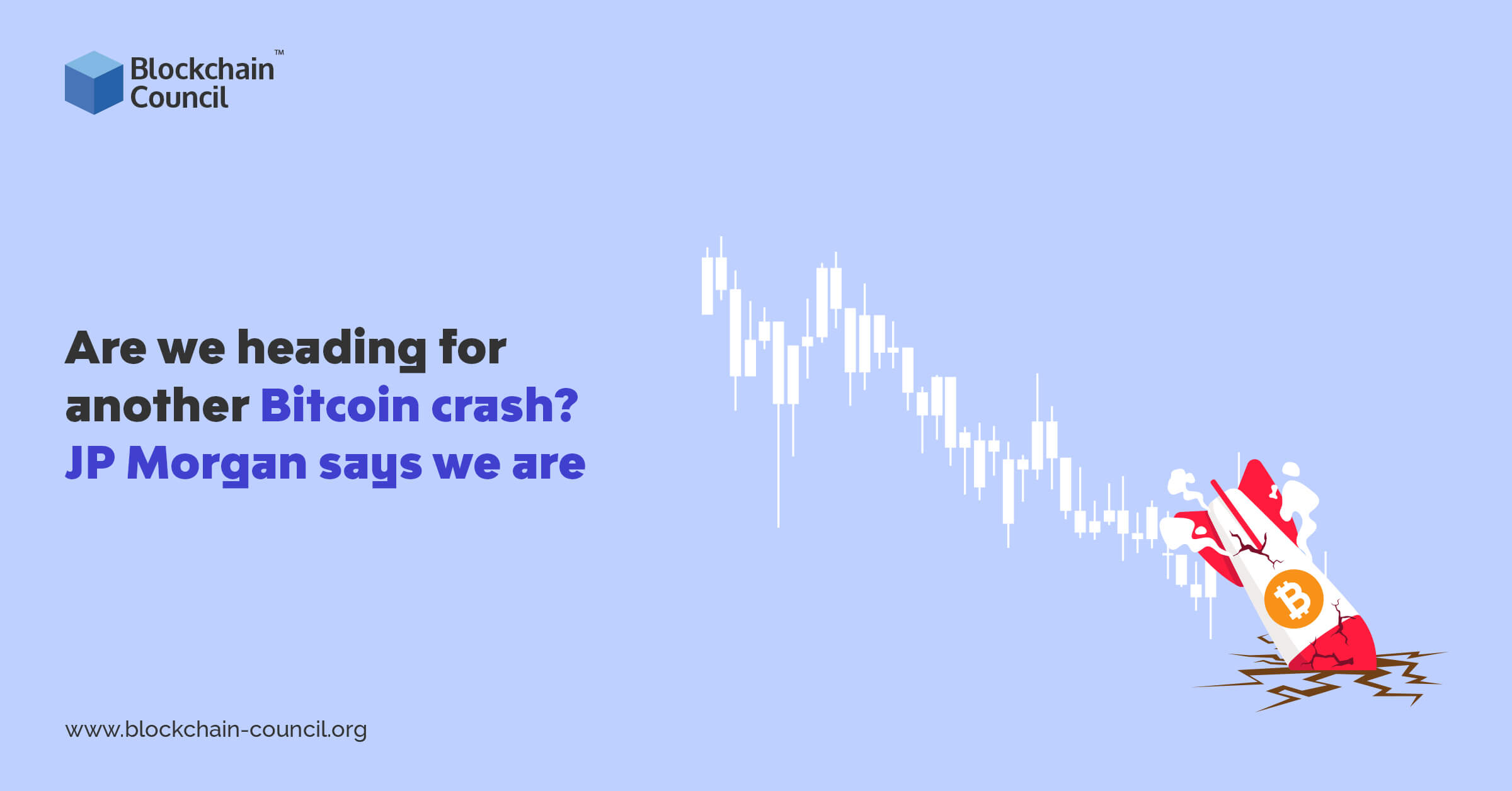 An upcoming event, namely the unlocking of the Grayscale Bitcoin Trust (GBTC) has led the financial tycoon JP Morgan to predict that an imminent crash in the Bitcoin price is about to follow. The half yearly event is said to have an immensely negative impact on the Bitcoin price.

The GBTC facilitates authorized investors by allowing them to add BTC to their Trust Holdings and offer shares against it. These shares frequently trade for superior price while offering extremely lucrative returns to the holders. Some can even call these shares a brilliant option for a tool of investment. Now the shareholders are only allowed to sell their holdings for cash after six months. The aforementioned event is an example of that. GBTC stocks worth 41852.26 BTC are up for sale in this particular event, which is supposed to take place on July 18, 2021. Also, what is worth mentioning here is the fact that this event will mark the biggest unlocking of GBTC shares on a single day in all of history.
JP Morgan is of the opinion that this unlock event will have a downbeat effect on the entire Bitcoin ecosystem. The reason behind this prediction lies in the fact that when a significant amount of GBTC share is unlocked, that will in turn lower the premium notably. As a result, the spot BTC in turn will become more expensive than GBTC shares. 
Analyst Predict Bitcoin Bullish Case for GBTC Unlock
According to a popular Bitcoin analyst, Willy Woo, even though the initial effect will turn out to be bearish in nature, the unlocking would result in a more neutral or impartial impact in the longer run. Woo advocates that it would be in the better interest of traders to purchase BTC at a spot price and put it back in the Grayscale Trust. When they receive GBTC shares against it, they can actually short the Bitcoin futures market in order to hedge the risk.
JP Morgan is bearish on the GBTC unlock coming up.

Here I'll go through the inner workings so you can make up your own mind.

There's 2 impacts, one bullish, one bearish. The key is in how they interact. IMO it'll be immediately bullish.https://t.co/xcfMbhCBPP

— Willy Woo (@woonomic) July 6, 2021
Woo believes that the traders can earn significant yield from their position while running up to the unlocking and eventually sell their shares while the unlock takes place. A notable point to consider at this point is that presently the premium on GBTC is negative. The analysts are of the opinion that the shareholders will not consider selling at a price that is discounted. Some predicts that this factor will help narrow down the GBTC discounts.