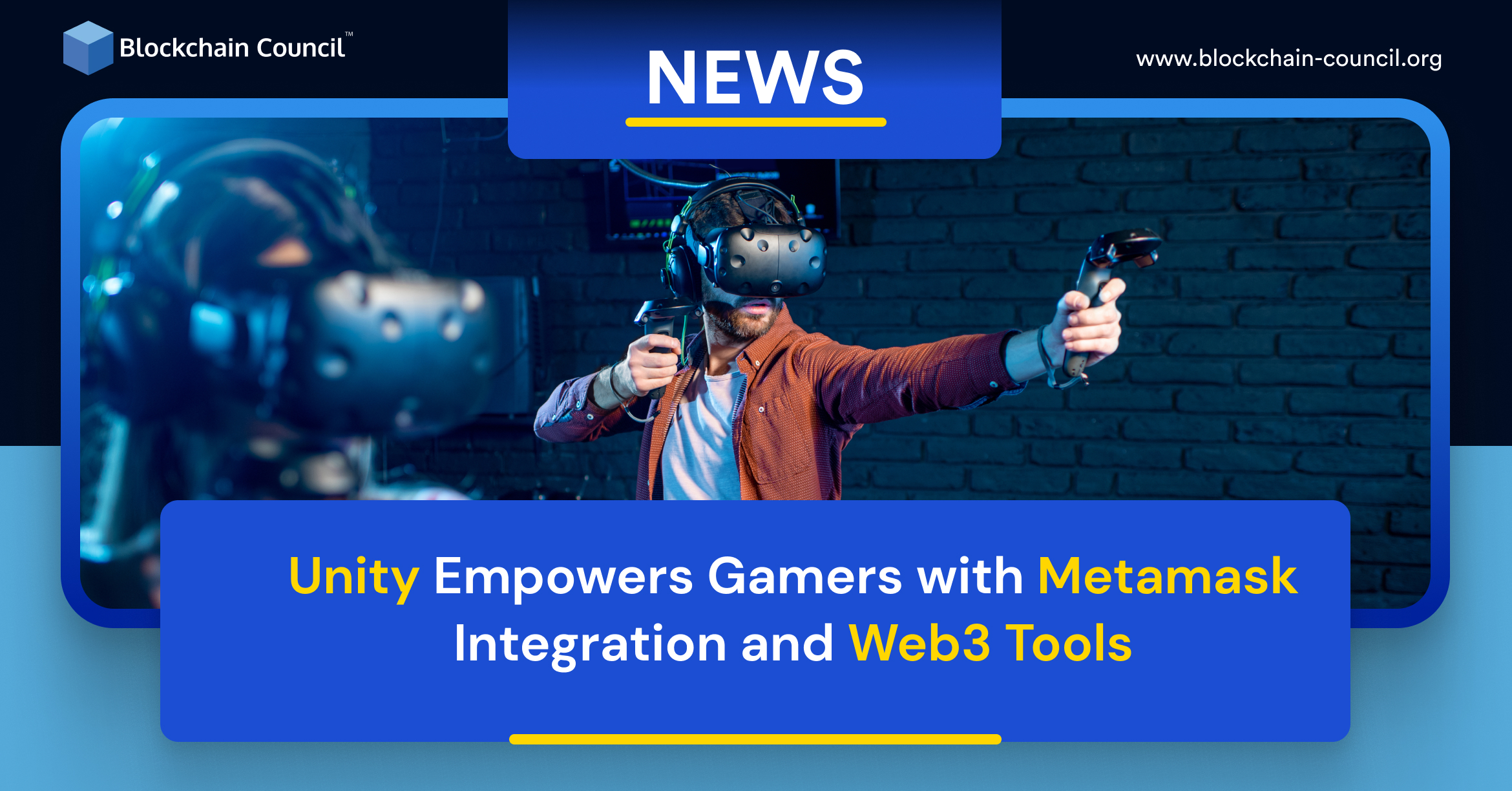 The days of Web3 developers struggling with the lack of cooperation among players are soon over. Among the biggest video game development platforms, Unity has launched a new update in which it onboards a group of crypto platforms on its asset store.  The brand took it to Twitter and said, "It has come. Launching the…
https://www.blockchain-council.org/wp-content/uploads/2023/03/News-Article-2.jpg
1224
2340
Blockchain Council
https://blockchain-council.org/wp-content/uploads/2022/02/Logo-500x96-1.png
Blockchain Council
2023-03-02 15:24:23
2023-03-02 15:24:23
Unity Empowers Gamers with Metamask Integration and Web3 Tools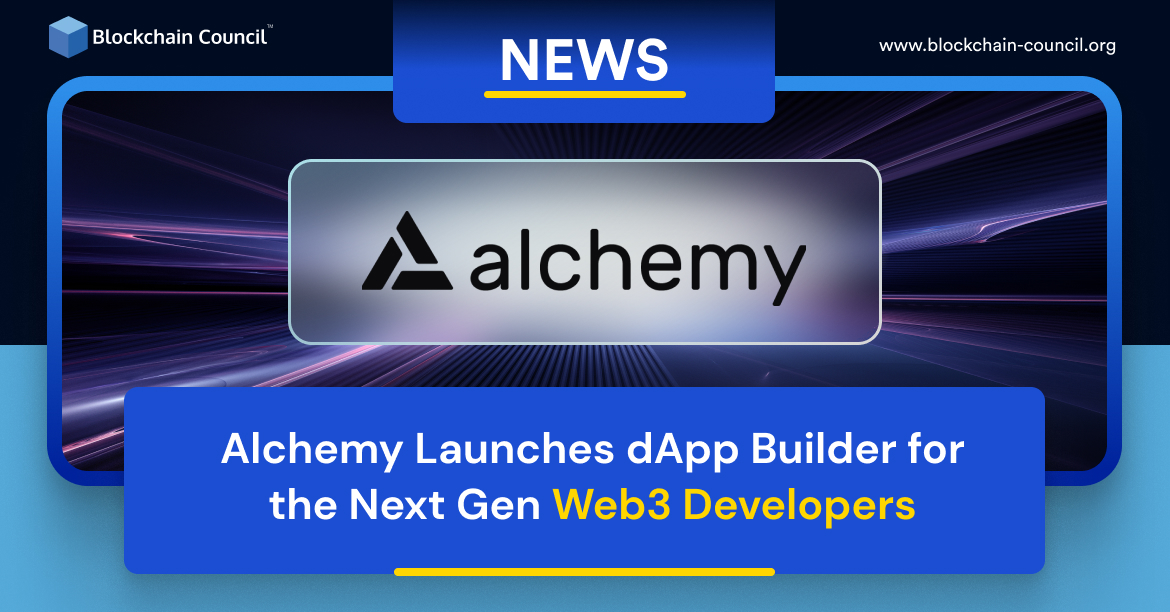 Alchemy, one of the most popular Web3 development firms worldwide, is again in the limelight with its new announcement. The brand has launched a new decentralized application builder, viz. CW3D. This new dApps building platform will help massively adopt key Web3 technologies like blockchain. Alchemy went on Twitter and revealed its latest project "Create Web3…
https://www.blockchain-council.org/wp-content/uploads/2023/02/News-Article-3.jpg
612
1170
Blockchain Council
https://blockchain-council.org/wp-content/uploads/2022/02/Logo-500x96-1.png
Blockchain Council
2023-02-28 17:33:38
2023-02-28 17:33:38
Alchemy Launches dApp Builder for the Next Gen Web3 Developers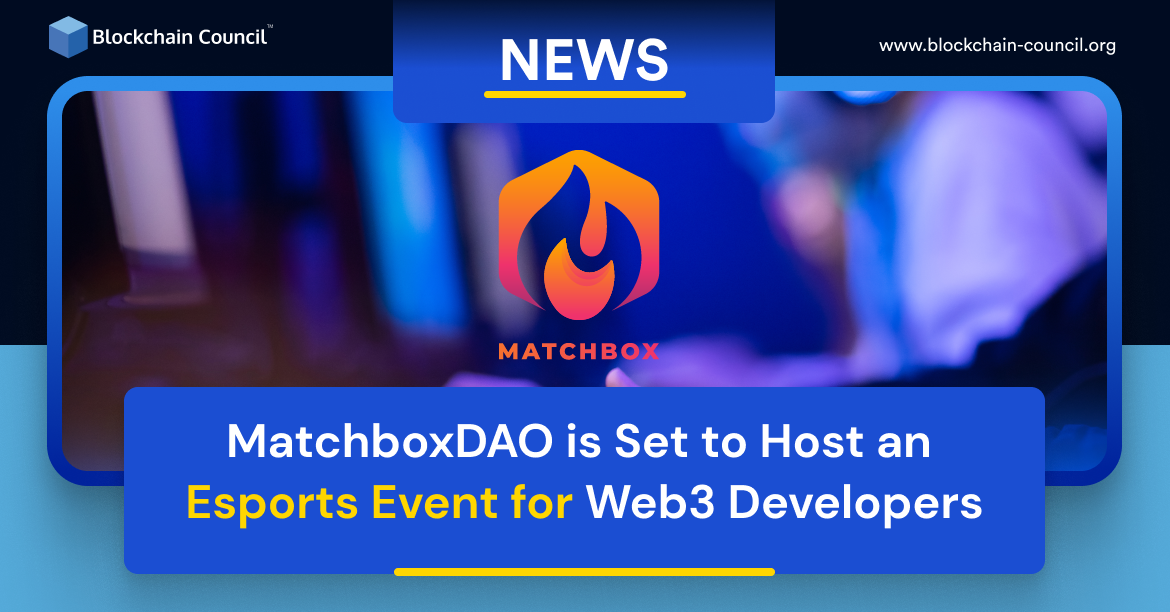 MatchBox Arena, an esports event created especially for programmer engagement, has been launched by a group of developers, artists, or designers developing on-chain game infrastructure using StarkNet. The "World Cup of Web3 businesses" gaming tournament, as the team termed it, is intended to determine which company does have the best technical team. We are finally…
https://www.blockchain-council.org/wp-content/uploads/2023/01/News-Article4-4.png
612
1170
Blockchain Council
https://blockchain-council.org/wp-content/uploads/2022/02/Logo-500x96-1.png
Blockchain Council
2023-01-20 14:01:19
2023-01-20 14:11:33
MatchboxDAO is Set to Host an Esports Event for Web3 Developers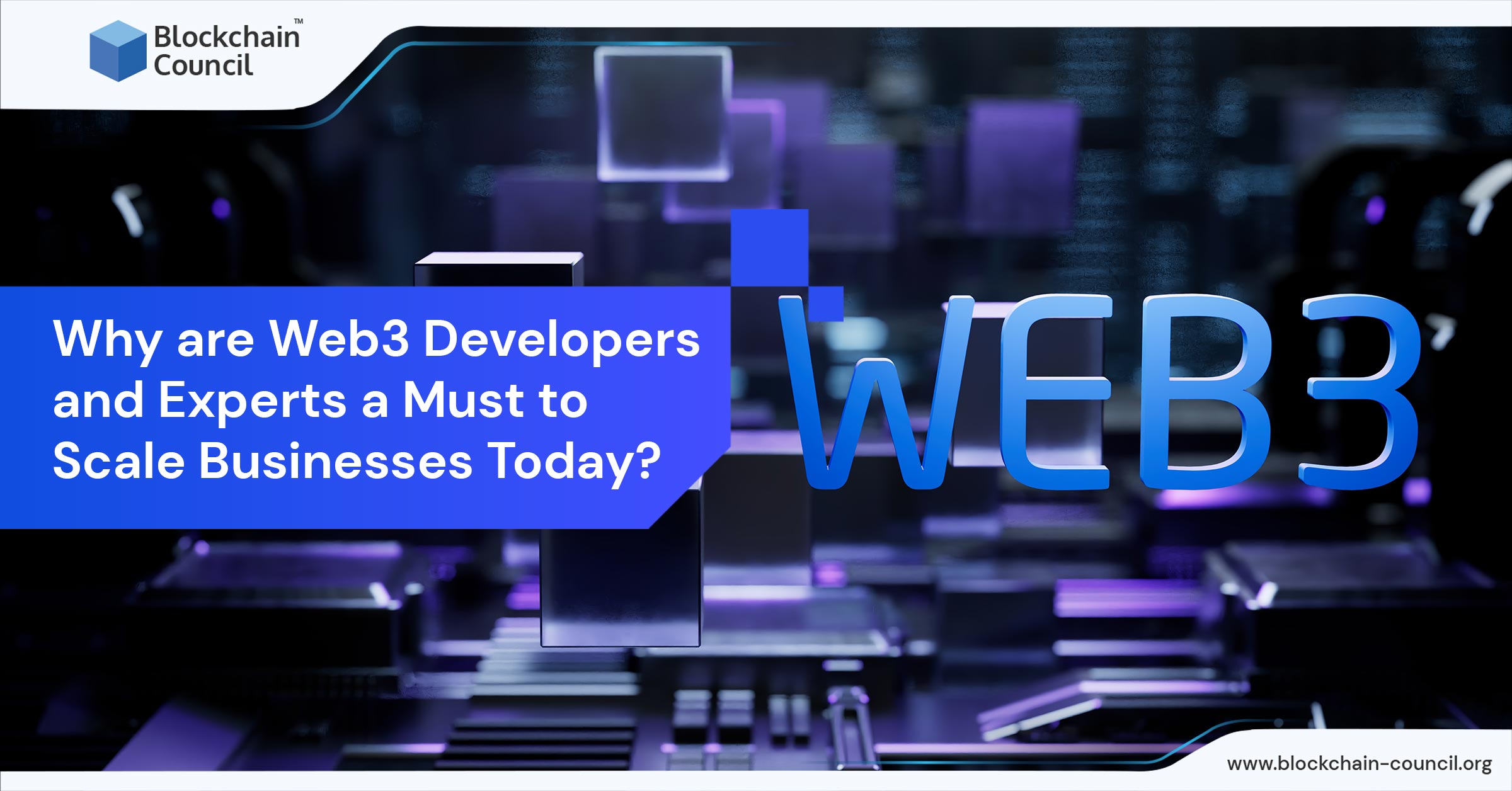 The rise of Web3 has presented a new mainstream opportunity for businesses to grow and use the latest tech advancements. An understanding of the working and elements of Web3 will help you develop a conscience of how to use Web3 to improve the scalability of a business. This article will help you understand the benefits…
https://www.blockchain-council.org/wp-content/uploads/2022/12/Why-are-Web3-Developers-and-Experts-a-Must-to-Scale-Businesses-Today.jpg
1256
2400
Blockchain Council
https://blockchain-council.org/wp-content/uploads/2022/02/Logo-500x96-1.png
Blockchain Council
2022-12-29 06:46:25
2023-01-25 14:01:05
Why are Web3 Developers and Experts a Must to Scale Businesses Today?
Subscribe to Our Newsletter
To receive Offers & Newsletters
Invest in your Learning! Check
Certifications Tailored Just for you
50,000+ Professionals certified so far by Blockchain Council
Enroll today in any of the popular certifications sought after by the industry.