"Success usually comes to those who are too busy to be looking for it."  -Henry David Thoreau
The person in focus – Muhammad Haseeb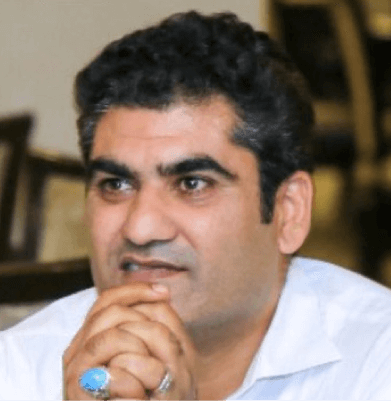 Being true to the above saying Muhammad Haseeb from Rawalpindi, Pakistan kept his passion for technology alive by upgrading his knowledge of high-end technologies. He knew that if he kept on moving forward while exploring technology for a greater good of the world, success will follow.
Having held key positions in multiple tech companies, Muhammad Haseeb had a vision that technology is the key element that can drive the industries forward. His passion for technology led him to explore new technology that can bring new possibilities for traditional processes.
He decided to expand his knowledge of Blockchain. He contacted Blockchain Council team and expressed how he wanted to explore multiple business options leveraging blockchain. After brainstorming about various options he enrolled in the Certified Blockchain Expert™ Version 2 certification.
In his own words:
"First of all Blockchain Council has helped me in selecting the certification path and explained why should I do it, secondly the content of the training was to the point and up to the mark. I am proud to earn the Certified Blockchain Expert certification. Being head of the development I am planning to implement my Blockchain Expertise to current traditional operations"
"Good Luck is when opportunity meets preparation"- Eliyahu Goldratt
He had little clue that his knowledge of blockchain will serve him so well in his career. When the opportunity to work as a director in a real estate venture called Graana.com struck, he started to put his blockchain expertise to build a remarkable blockchain based real estate platform.
He leads the company for the deployment of Blockchain based platform, providing multiple benefits such as security, immutability, and ease of operations. His company became one of the few real estate platforms leveraging blockchain technology.
His remarkable work in the field of blockchain has been rewarded with various prestigious awards.