This is a story of a young professional reciting his struggles in his professional life and how he found the much-needed solutions with Blockchain Council that skyrocketed his career as quality lead.
The person in focus – Manoj Yannam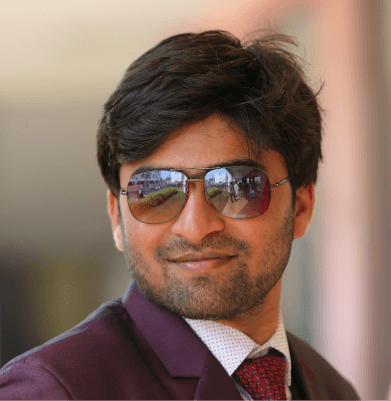 Manoj Yannam was working as a Quality Lead in a reputed bank. His work primarily involved investigating fraud from Anti-Money Laundering (AML) and compliance perspective and spotting suspicious transactions to prevent financial crimes.  He bore massive responsibility on his shoulders and was under constant fear that any small error in this aspect will lead to more scrutiny by the regulators and hefty fines.
The Challenge
He felt that there was a crucial need to adopt technologies that can effectively work against financial crime ensuring the safety of financial transactions. Being inquisitive by nature he explored various techniques in the quest of finding the one that can effectively ensure the safety against financial fraud. His future hugely depended on finding a sustainable solution against financial crime.
The Solution
He turned to Blockchain Council to understand the ways the Blockchain technology can optimize various processes in quality assurance. In his own words:
"Hence, I chose to learn and research about technologies that make this daunting task easier and that is when I came across the Blockchain council and immediately enrolled for the Certified Blockchain Expert training and certification. After getting acquainted with the Blockchain technology and going through the training, I understood how financial institutions can use Blockchain technology for enhancing internal controls and increasing regulatory compliance. I understood how my organization can use Blockchain technology to access, monitor and report the fraudulent activity in real time to improve data supervision and management. I implemented Blockchain technology,  to make data readily available to compliance teams and regulators. Not just that, Blockchain proved to be immensely beneficial as data on the Blockchain ledger cannot be altered; it enabled our organization to prevent fraud and misuse. Hence, I feel that Blockchain technology has helped us to detect the fraud at an early stage, preventing financial crime."
Manoj's takeaway from Blockchain Council
Gaining expertise in Blockchain through Blockchain Council proved to be a milestone in Manoj's career. He proved his competence by implementing Blockchain to provide timely feedbacks for analysts working on analyzing various cases related to Money Laundering, Terrorist Financing, Human Trafficking, Corruption, and Tax Evasion.
His career skyrocketed after the Blockchain Council's certification as his expertise in Blockchain was hugely appreciated in his organization that led to the promotion he waited for, since long. He attributes the Blockchain Council for his newly found success and recommends Blockchain Council's certifications for individuals working in various sectors.