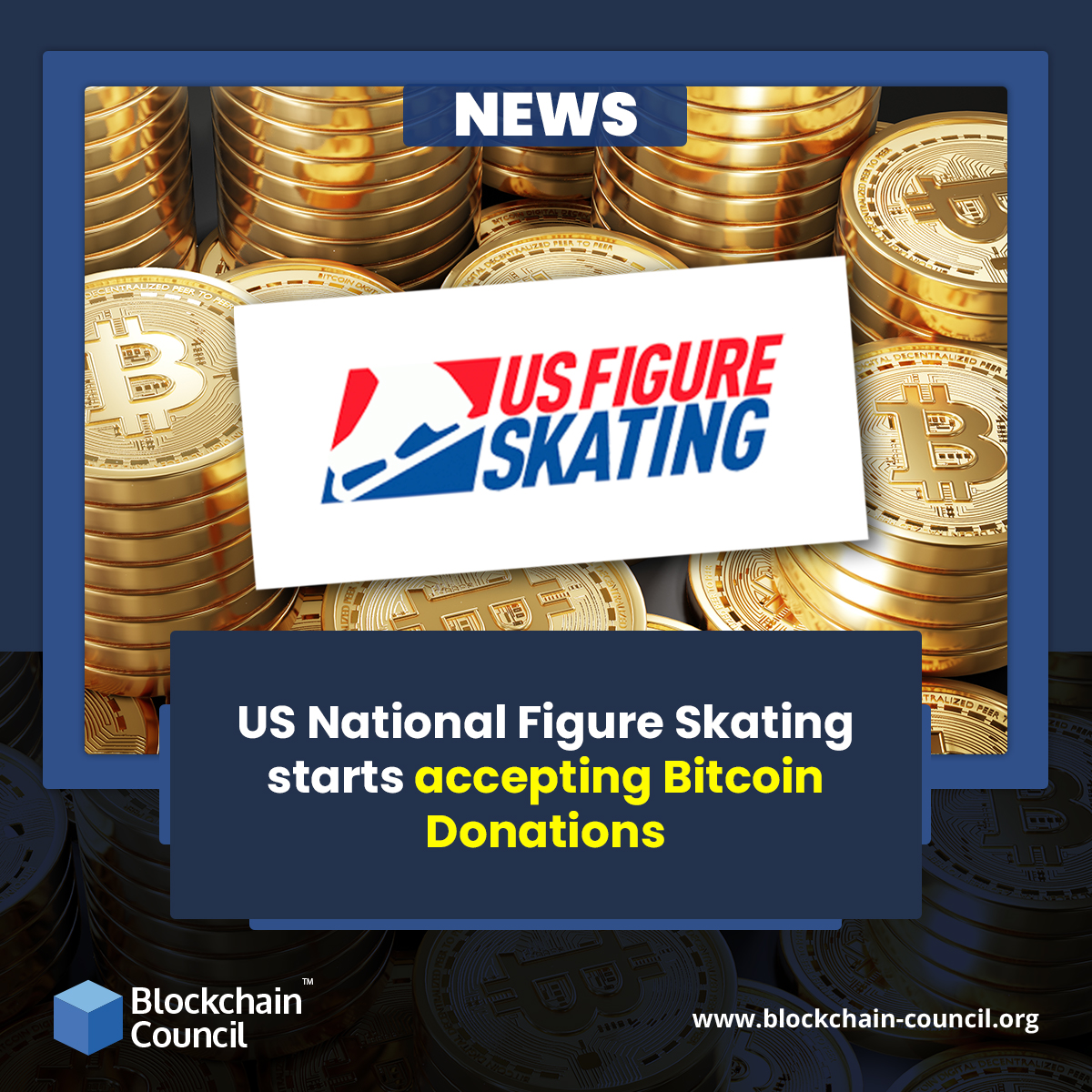 It seems that cryptocurrencies have taken the top slot when it comes to donations, charities, and related social causes for people and organizations from across the world. The latest news in this regard involves the chief governing power for the game of figure skating in the United States, the U.S Figure Skating, as the authority has joined the list of crypto-supporting ecosystems within the country. In its recent announcement, the governing authority has revealed that they will allow donations in cryptocurrencies such as Bitcoin (BTC) from people for a seamless experience.

According to the report, the U.S Figure Skating team has collaborated with the popular enterprise-focused donation portal Engiven to support its new vision. This strategic integration between the two platforms will allow users to offer monetary donations and gifts in the form of cryptocurrencies. The sports organization unveiled its plans for crypto donations in September 2021. The new payment feature is immediately accessible on the U.S Figure Skating's official website through the Envigen ecosystem. The donors can choose from a variety of crypto tokens including BTC, ETH, DOGE as well as stablecoins like USDC, PAXG, etc.
The crypto industry has witnessed exponential growth in recent years across multiple industries, sectors, and operational capacities. The chief reason for the rapid adoption of cryptocurrencies as a payment tool for donations and charities is the high-end security standard offered by these decentralized assets. As cryptocurrencies work on blockchain technology, they provide a safe and transparent payment interface for users. The transactions executed are timestamped, validated, and immutable thus reducing the occurrence of financial frauds, intrusions, etc.
The official website stated that the crypto gifts shall be eligible for tax rebates and will help the governing authority in creating programming for the athletes. The Engiven portal automatically converts the donated crypto into the US Dollar and transfers the fund to the figure skating sports regulator. The facility makes the U.S Figure Skating emerge as the first national governing authority in the country to accept donations in multiple crypto tokens. The executive director of the organization, Ramsey Baker conveyed that the team strives to infuse innovative ways for fetching funds for the athletes, clubs, programs, and initiatives. The surge in funding tools will help the organization to support the athletes and the related projects serving the members of the group.