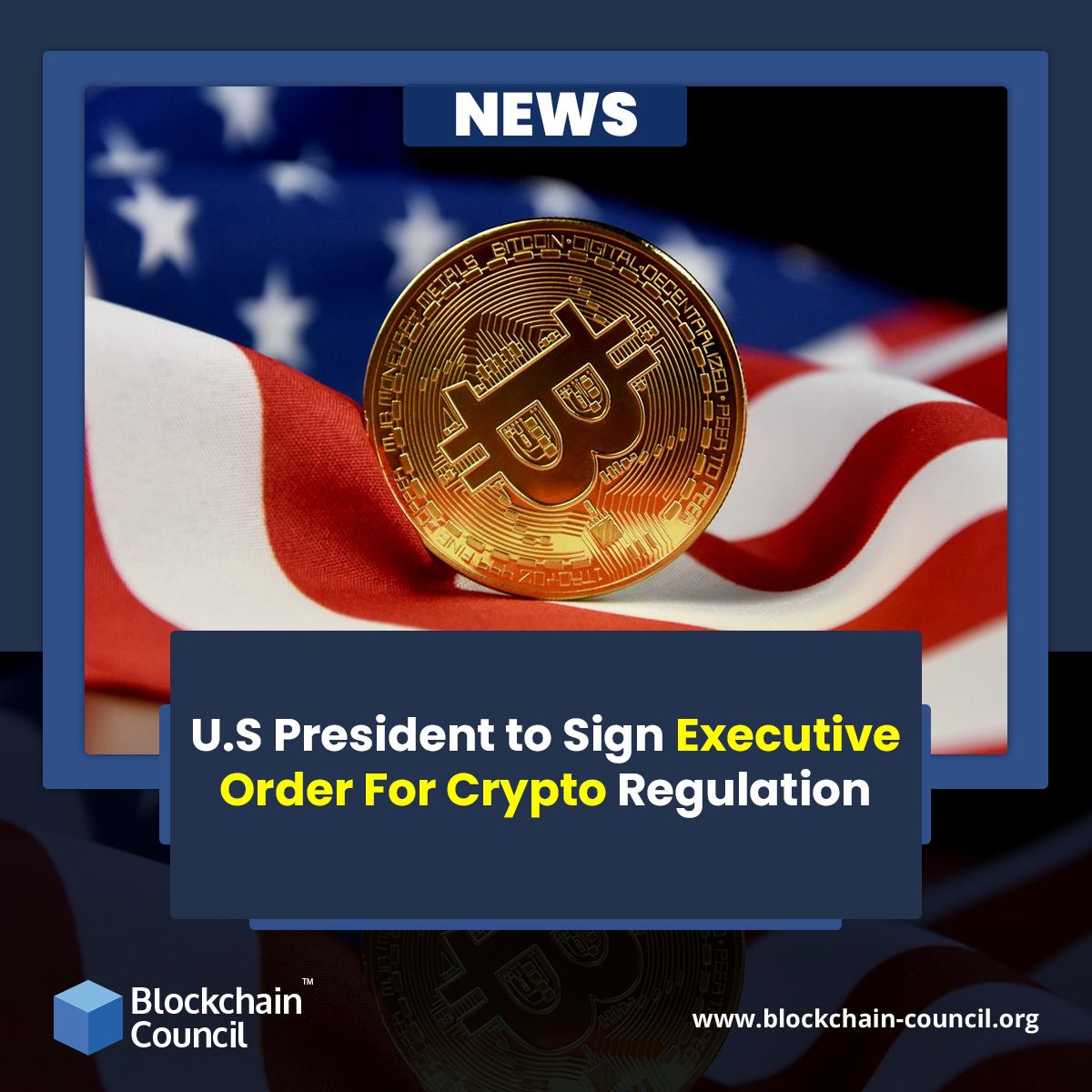 Framing a strong regulatory setup for setting the tone of the fast-growing cryptocurrency industry has become the top priority for governments across the world. Joining this trail is U.S. President Joe Biden who is all set to sign an executive order pertaining to operations related to cryptocurrencies within the territorial limits of the country. Likely to be signed by the President this week, after being delayed from its expected date of February 18, the order will help the authorities to form a holistic regulatory infrastructure dedicated solely to crypto trading and exchange.

According to the report, the order will provide instructions to the federal government organizations to start an investigation and probing in matters related to cryptocurrency management. The agencies will put in their efforts to carve out a well-structured, holistic framework for bringing cryptocurrencies within the pursuit of a legal canvas. The entities will work on topics related to anticipated regulatory changes, security effects, and economic footprints that will appear post the adoption of crypto tokens. The report will also highlight the activities pertaining to cryptocurrencies to aid the federal government in its decision-making process. The authorities have fixed the deadline for report submission between three to six months.
The report furnished by Bloomberg emphasized that the U.S government is reeling under pressure to work as a coordinator in the process. The members of the crypto sphere have often nagged about the lack of a clear regulatory framework in the industry. Top-tier firms like Coinbase and FTX have given several recommendations for the regulatory module. The information has been collected by Bloomberg from its inside sources as the White House has not released any official statement on the matter.
The highly-anticipated order was first scheduled for October 2021, stated Jennifer Epstein, co-author of the Bloomberg report. It was delayed because of a conflict between Biden and the Secretary of the Treasury, Janet Yellen. The Treasury chief objected that the executive order was not required as the government agencies are already working on regulatory modules for crypto.
Epstein and Kayla Tausche of CNBC have both confirmed that the order will be released by the mid-week by the government. The chief of the Senate Finance Committee, Ron Wyden stated that he does not approve of strict crypto regulations. Senator Elizabeth Warren and Senate Banking Committee chief Sherrod Brown have shared concerns that virtual assets can be employed to elude Russian grants and doubted if the present regulations can avoid such situations. 
If you are looking for some good crypto courses to sharpen your skills, then Blockchain Council has a wide range of certifications for you. These courses are designed to offer subjective and practical training to participants simultaneously so that they can quickly start their crypto investment expedition.