It's an enduring story that began in 2017, and this month, we are celebrating five years of Blockchain Council. Experimenting with new technologies, an individual with great passion and self-belief, who understood the power of Blockchain technology, Mr. Toshendra Sharma, started Blockchain Council.
Today we are one of the most renowned organizations in the Web3 education and Certification space. Blockchain Council creates an environment and raises awareness among businesses, enterprises, developers, and society by educating them on the Blockchain and Web3 topics. Currently, we offer 40+ certifications covering the Blockchain & Web3 space, and our offerings keep growing based on the industry's latest needs and feedback collected from the experts.

In 2017, it was just the start of a thriving global organization in the Blockchain space, which has now grown as a global leader in Blockchain, Web3, Metaverse, Crypto & NFT certifications. To date, 30,000+ professionals from 150+ countries have trusted us, and we have gained learners from top global brands, including Microsoft, KPMG, Cognizant, CItizens bank, IBM, and EY, to name a few. Our Alumni are leading or contributing immensely to the Web3 and Blockchain projects worldwide.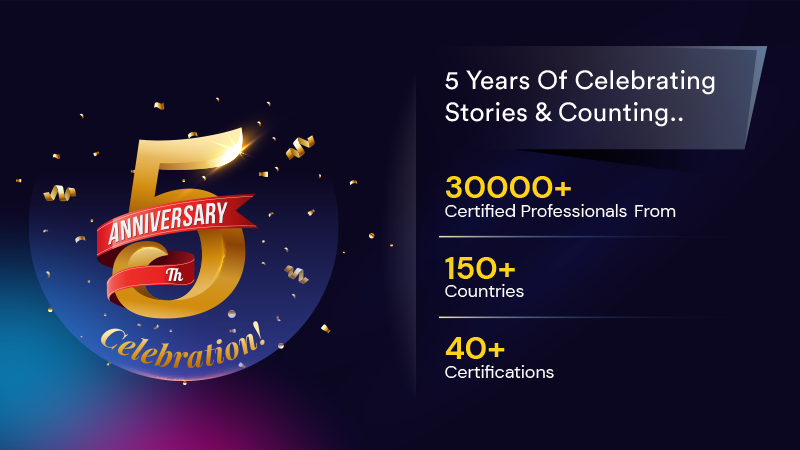 Mr. Pradeep Aswal has led the organization as Chief Executive Officer since 2020, and during his tenure, the organization has grown leaps and bounds.
And, of course, the entire team deserves an appreciation for their dedication and commitment. It takes a lot of hard work to consistently stay ahead of the growth curve and keep innovating, which the organization has done admirably.
"We thank all our advisors, patrons, customers, employees, partners, and well-wishers. With their continued support, we could organically grow consistently and stand the test of time to celebrate our 5th anniversary in a highly competitive EdTech industry. 

The future of learning is becoming more democratic, and the learners wish for faster knowledge gain than any other return. All our programs are designed in a way that one can fast-track the learning schedule. 

Looking forward, we are working on more ways to speed up the learning cycle by adding innovative elements of the metaverse."

Pradeep Aswal – CEO, Blockchain Council 
"As Blockchain Council celebrates its 5th anniversary, we thank our people, customers, and partners who have helped us reach this milestone. Let's continue to revolutionize the world by sharing the knowledge of Blockchain and Web3 technologies as flagbearers."

Toshendra Sharma – Executive Director, Blockchain Council
Continuing to be in the limelight, "Metaverse will become a $1 trillion market opportunity" according to JPMorgan, and "Blockchain will grow to $3 trillion by 2030" according to Gartner. So, if you believe in the future potential of Web3 & Blockchain and want to build a flourishing career in this domain, certifications by Blockchain Council can be the ideal fit for you.

As we celebrate Blockchain Council's 5th Anniversary with cakes and refreshments, we offer a 20% savings sitewide on all our certifications!
Use Coupon Code: 5YEARS
To strive toward future goals, Blockchain Council is all set to participate in some of the popular global events, such as 
World Metaverse Show, Dubai,

on

5th & 6th of October 2022

GITEX GLOBAL, Dubai,

from 10th to 14th of October 2022

World Blockchain Summit, Dubai,

on 17th & 19th of October 2022

Blockchain Expo Global, London,

on 1st & 2nd December 2022. 
We will be happy to meet you at these events to explore the collaboration possibilities.