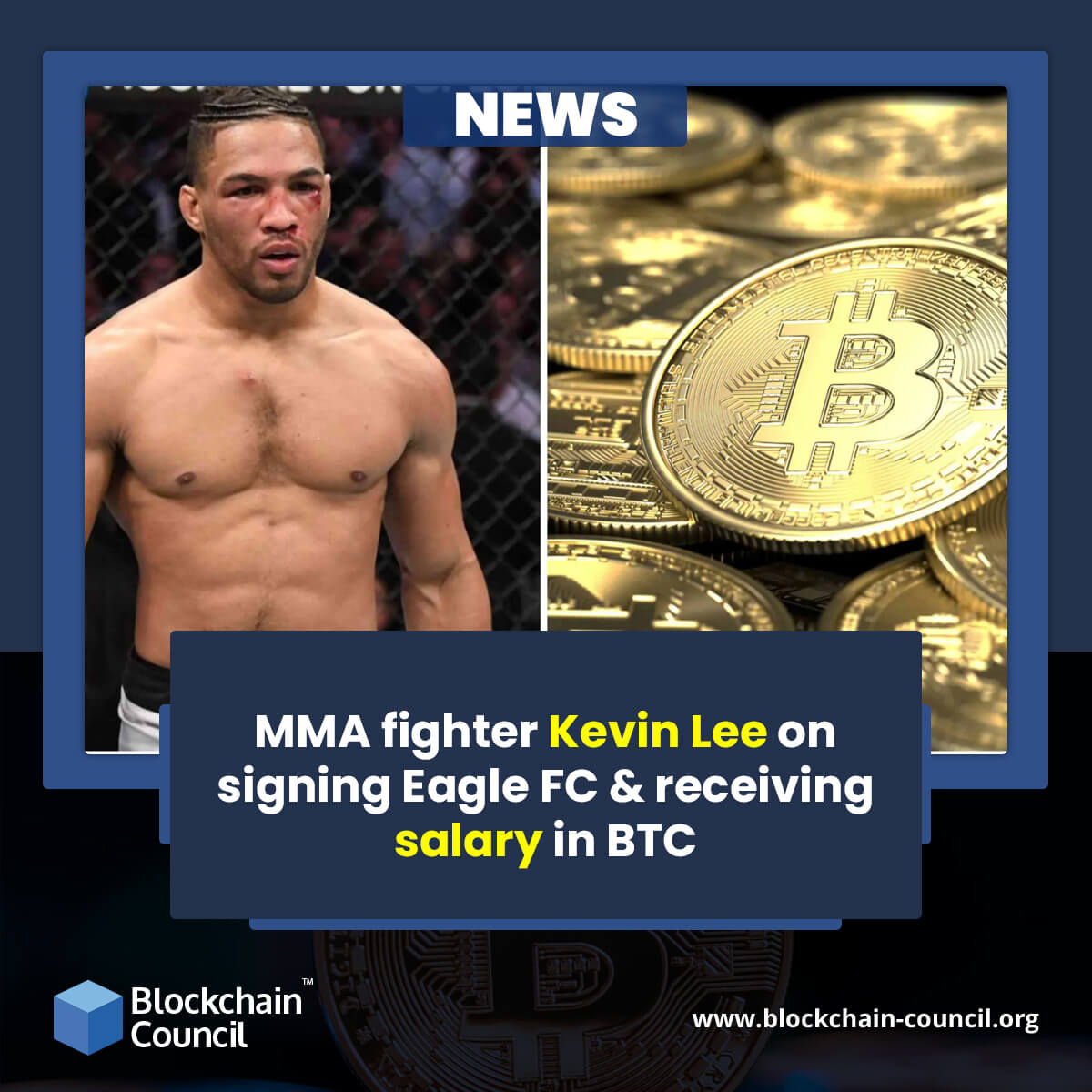 The striking growth in the market value of cryptocurrencies has pushed its popularity exponentially amongst investors. Firms and retail traders are running towards crypto leaving the traditional financial tools behind to fetch juicy returns on their funds. Recently, professional mixed martial arts fighter, Kevin Lee stated that he collaborated with the Russian firm 'Eagle Fighting Championship' primarily to receive payments in Bitcoin for the four-fight contract signed between them.

According to Kevin, his inclination towards Bitcoin has been a major deciding factor for signing the contract with Eagle FC. The MMA fighter has been a HODLer of BTC for a long time as he started making investments even before 2017's bullish market run. He proudly conveyed that he used the earned profits to pay for his living expenses and knee surgeries. Kevin added that he is satisfied to be paid in BTC without facing any negative responses. He is confident that the decision will ensure financial safety and thereby help him in improving his fight too.
The payment amount for the four fights with Eagle FC has not been disclosed by Kevin. However, the MMA fighter has earlier earned nearly $280,000 in his UFC fight with Tony Ferguson. In a previous interview, Kevin indicated that he is likely to earn more through the contract with Eagle FC in comparison to what he pooled with the Ultimate Fighting Championship or UFC. This reflects towards a payout of 5.86 BTC or more at the prevailing value.
For the unversed, Kevin Lee was recently restrained from fighting for six months and fined as part of a punishment order. He was held guilty of taking Adderall. The fighter is all set to have his first fight with the new firm on March 11 against Diego Sanchez.
The MMA industry has seen a rise in crypto popularity over the years from players as well as the gaming houses. In 2015, Jon Fitch became the first professional fighter to accept BTC in pay. Further, in 2020 ex-UFC lightweight champion Eddie Alvarez announced his BTC investments. Also, Ben Askren was paid well for promoting LTC and supporting BTC halving.
The UFC team has entered into multiple strategic partnerships with crypto and blockchain firms to delve into the industry. The firm released its first-ever UFC-licensed NFT as part of its partnership with Crypto.com. The company has held an active partnership with blockchain rewards portal Socios and tokenization firm Chiliz to launch a fan token for its users.