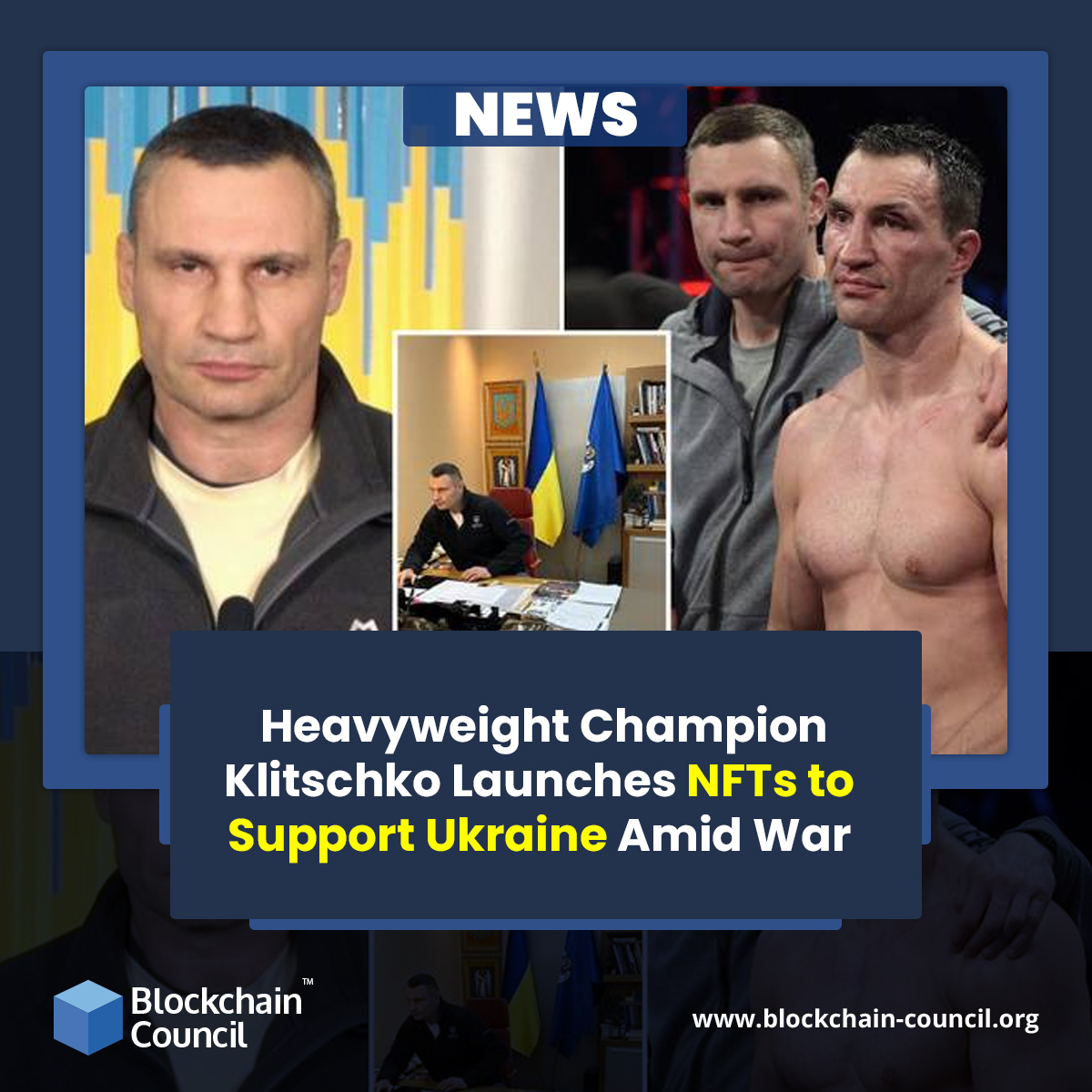 Seeing the growing craze for Non-Fungible Tokens, people from all the realms of our society have started investing in digital collectibles as a potential financial resource. Where the popularity of NFTs has been in full swing across the economic and industrial arena, the sector has received burgeoning support from the sports industry as well. The latest sports personality joining the NFT fandom is boxing superstar Wladimir Klitschko who has decided to launch an NFT collection to pool funds for supporting the relief operations in the war-stricken Ukraine.

Top-tier NFT creative firm dedicated to A-list stars and global entities, Metacurio has announced that the team is gearing up to launch a premium NFT collection with Klitschko and renowned artist WhIsBe. Dropping today, the project will comprise four NFT editions of the artist's immensely popular 'Vandal Gummy' bears in the same colors, Yellow and Blue, as the national flag of Ukraine. The new collection is launched under the name "Vandalz for Ukraine: WhIsBe x Wladimir Klitschko." The NFT drop will be hosted by the world's largest digital collectible marketspace, OpenSea.
According to the official announcement, three editions of the Vandal Gummy bear NFTs will be launched for the investors at exclusive prices of $100, $1,000, and $10,000 so that everyone can participate without worrying about the burden on their pockets. The team has planned to hold a 1-of-1 NFT trading for the $1MM edition. The funds wired from the sale will be directly forwarded to aid the ongoing relief projects in Ukraine. The involved parties will waive off the fee charges. The sale will be open for three weeks for investors to purchase their favorite collectibles.
Talking about the pact, the founders of Metacurio, Sophie Watts, and Jeff Hood stated that the project is not just an investment opportunity but is a way to contribute to the Ukrainian crisis. The team is elated to support the people of Ukraine in every way possible during this difficult situation. On the other hand, Klitschko called it an amazing initiative where we can support the people in suffering through art. He addressed it as a 'suppart' project. The boxing champion added that art can be a potent way to serve humanitarian causes. WhIsBe stated that he is grateful to be able to combine art and technology for offering relief to any corner of the world.
If crypto lives in your mind all the time but you still feel hesitant to invest, then Blockchain Council can be your perfect companion. The platform offers a wide range of courses on crypto and blockchain technology to help people sharpen their skills easily. The courses are designed by experts to offer subjective and practical knowledge to the users.