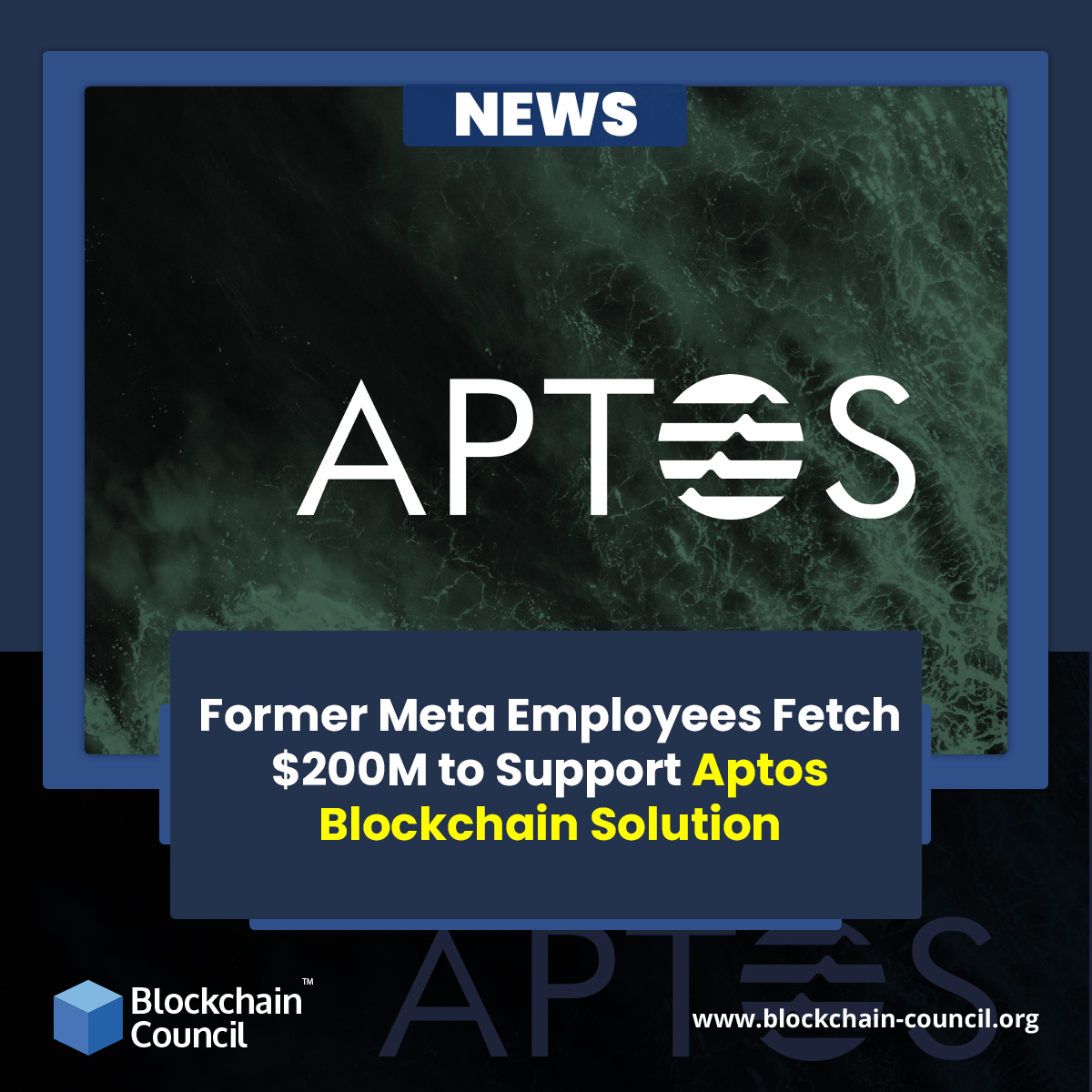 Former employees of Mark Zuckerberg helmed Meta and the main workforce behind the company's controversial stablecoin project Diem is heading for a new expedition. Having managed to raise a whopping collection of funds worth $200 million, the team is planning to launch Aptos, a new Layer 1 blockchain solution-focused to offer high-end services to the growing community of users. The project was co-founded by former strategic partnerships chief Mo Shaikh and tech chief Avery Ching of Novi, Meta's crypto wing.

According to the report, both Mo Shaikh and Avery Ching left the firm in December and are now working as the CEO and CTO of the company respectively. They left their offices prior to the much-talked-about sale of the Diem project to Silvergate Capital in February 2022. The funding round was led by renowned venture capital entity Andreessen Horowitz (a16z) and other eminent players from the industry such as Three Arrows Capital, FTX Ventures, Paxos, and Coinbase Ventures.
The team of experts is putting in their best efforts to carve out a decentralized Layer 1 blockchain ecosystem that will strive to revolutionize the industry. Aptos is partially based on the Move coding language that was developed for the Diem cluster. Special emphasis is being laid by the team to present the blockchain network as a strong, scalable, and economical solution for the users. They are planning to expand the developer community and bring high-potential projects to the channel.
The newly-collected capital will be used to recruit new talent for the ecosystem and for supporting firms and products willing to develop on the Aptos network. The startup has revealed that they have managed to earn support from multiple firms hailing from DeFi, NFT, Web3, etc. Aptos strives to offer enhanced scalability, extensive security, and reliable neutrality to the users. The team will work to promote decentralization technology through innovative products developed without any stringent regulatory framework.
The Aptos team has presented a public devnet with an open-source codebase. The platform has received necessary guidance and contribution code from top-tier firms like Binance and Coinbase to fuel its devnet launch. The company announced that in the second quarter they will come up with a powerful testnet to infuse scaling and stress test right before the mainnet launch. They urged validators and developers to join the network while showing trust in the project. The Mainnet is likely to get launched in the third quarter of 2022. This gives developers a six months span to create their products prior to the network launch.
The crypto courses offered by Blockchain Council can help you understand the core concepts of the industry in a simple yet impactful way. They are designed to offer subjective and practical knowledge to users so that they can hone skills effective for facing the challenges in the crypto industry.