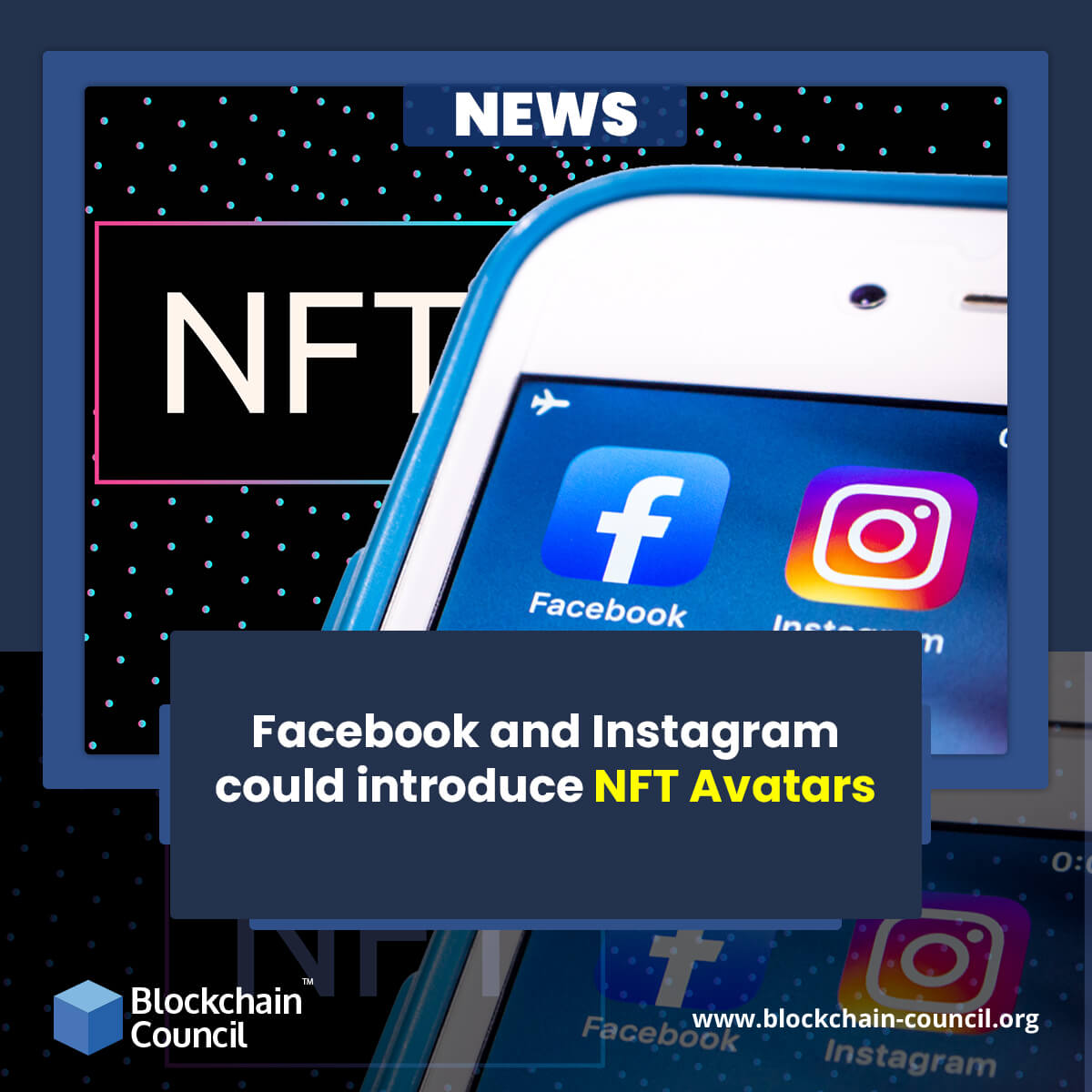 You can ask any new-age investor about his investment plan and they would say NFTs without even giving a second thought to your question. Yes!!! That is the insane craze for Non-Fungible Tokens these days especially amongst the youngsters who find the concept 'Cool' and 'Trendy'. Where firms are connecting people to their favorite collectibles through NFTs, Mark Zuckerberg's Meta is all set to take the craze a step further by allowing support for NFT avatars on popular social media platforms Facebook and Instagram for NFT fans.

According to the report by Financial Times, Meta is working on plans that would help people from across the globe to design and trade Non-Fungible Tokens on the firm's core ecosystem. The company is contemplating whether to launch a native marketplace dedicated solely to NFT trading for investors. With this happening, Meta will turn out to be a strong competitor for the OpenSea marketplace that is currently the undisputed leader of the digital collectibles space. So, those owning an NFT avatar might show it off as their display picture on Facebook or Instagram in the near future if Meta manages to implement its plans.
In 2021, Facebook launched its revamped image with a new brand name Meta that signaled its shift from a social media business to Metaverse. The company is actively involved in exploring Metaverse technology and is taking all the steps in the right direction to succeed in the field. Recently, the group hired experts from Microsoft and Apple who possessed experience of work in the Metaverse domain to strengthen its hold in the sector.
Interestingly, Facebook and Instagram have been super successful in the social media sector and have managed to fetch billions of dollars' worth of revenue for the company. However, with the entry of new platforms, their popularity has been affected to some extent. This triggered the Meta team to look for other high potential revenue sources such as Metaverse which has gained high momentum in a short span. The news report clarified that Meta's NFT plans are in the nascent stage and are likely to change as per the situation.
The crypto industry has always been a favorite of Meta's chief Mark Zuckerberg who was actively involved in launching a native crypto project. However, due to regulatory complications, the project got stuck. The company is presently working on its digital wallet solution called Novi. The trials for the project have started in some parts of the U.S and Guatemala. The project runs on the Pax Dollar, stablecoin launched by Paxos. The involvement of Meta in NFTs is likely to turn out as a huge push for the overall NFT industry.