Stuck in your busy schedules and don't have time to keep up with the crypto world? If this is the case, we can be an excellent partner. We've compiled a collection of some of the most relevant crypto business news items for you to keep up with.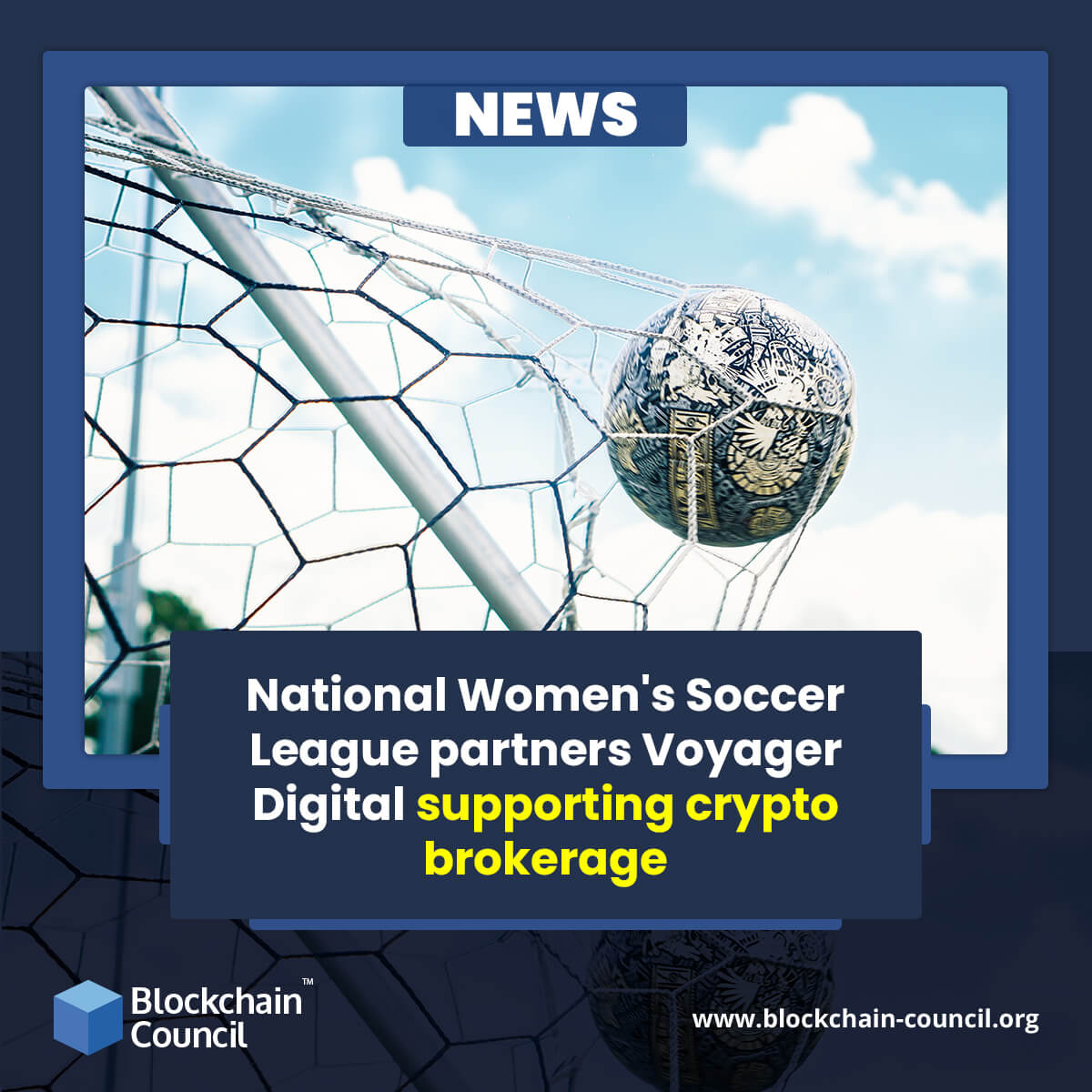 National Women's Soccer League partners Voyager Digital supporting crypto brokerage
With the mission to provide players financial support and cryptocurrency education, the National Women's Soccer League (NWSL) and Voyager Digital (a cryptocurrency trading platform) have joined hands for a collaboration.
As announced on Tuesday, Voyager is the NWSL's first crypto trading partner forming a multi-year partnership. As per the trading site, a "substantial portion" of the investment will be used to fund the cryptocurrency accounts of rostered players. Starting in 2022, the NWSL is scheduled to have 12 clubs, allowing the Voyager collaboration to benefit up to 312 players.
"Voyager's financing in the league is particularly innovative since we have built the relationship to include direct cash resources for each of our players, as well as education on the revolutionary developments taking place in digital assets," said NWSL interim CEO Marla Messing.
As quoted in the contract with Voyager, one player will serve as an ambassador from each of the NSWL's teams, producing cryptocurrency-related content and attending educational programs.
The exchange stated that it would provide "important lessons and tools" to assist players in developing long-term financial growth prospects after their sporting careers ended. As the crypto space grows and appears to become more profitable as a sponsor, many crypto companies and platforms have formed agreements with sports groups across the globe.
Voyager is already the global partner and crypto broker for the basketball team Dallas Mavericks after an October contract. In June, FTX, a crypto derivatives exchange, said that it had signed a deal to become Major League Baseball's official sponsor.
Voyager Digital, which was founded in 2018, now offers more than 60 digital assets for trade on its mobile app, as well as services like yield farming. In October, the platform reported obtaining a $75 million investment from Alameda Research, a crypto quantitative trading firm, and liquidity provider.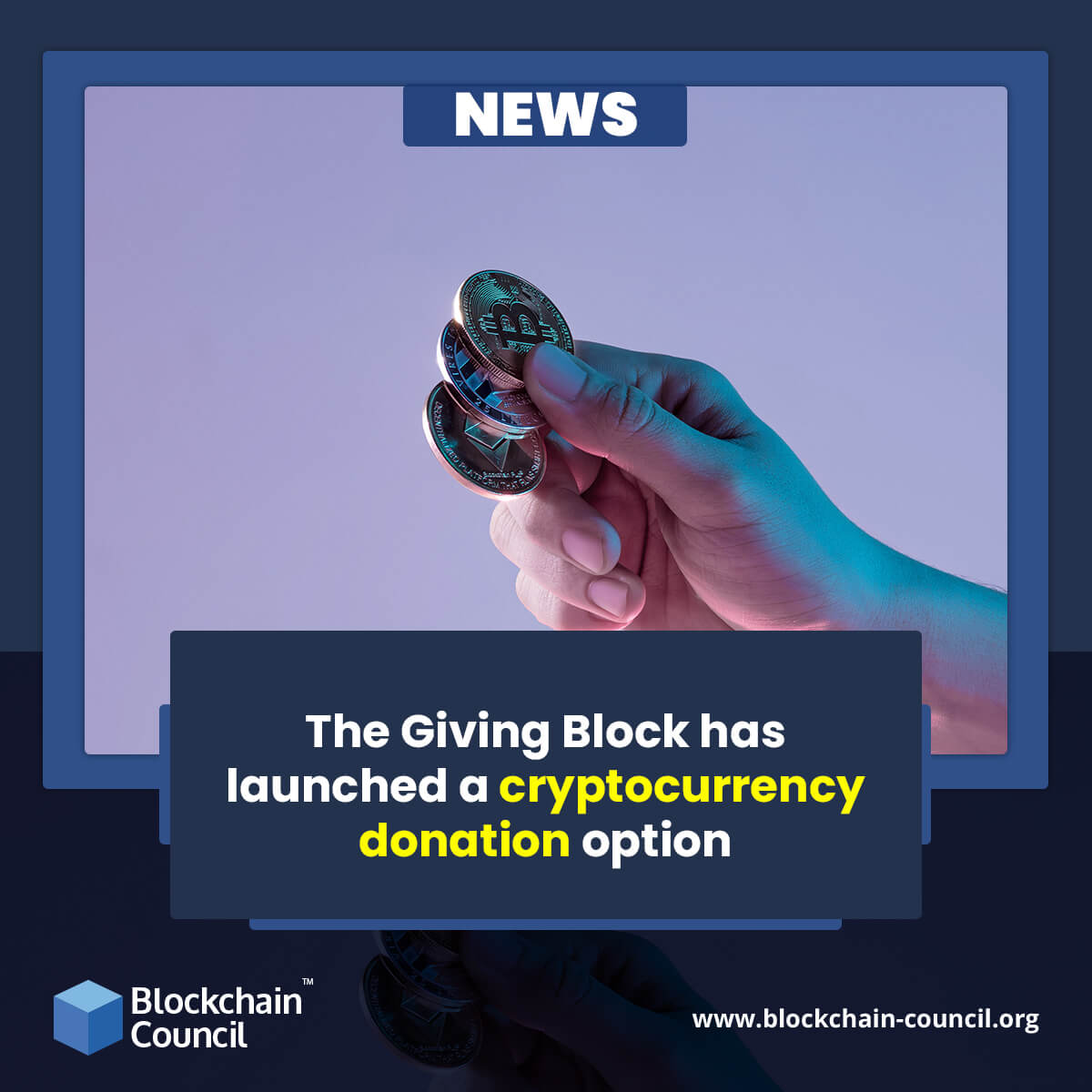 The Giving Block has launched a cryptocurrency donation option
The Giving Block is an online platform that enables charities and NGOs to accept digital asset donations and has customized its services for large-scale crypto donations.
The Giving Block announced on Wednesday that it had collaborated with Taxbit, a crypto tax company, Friedman LLP, and REn to launch a solution-focused at institutions, people, and consultants wishing to minimize their tax exposure when donating crypto. Pat Duffy, the co-founder of Giving Block, said that the Private Client Services enhances the company's existing procedure, allowing "high-value contributors to contribute big donations to their favourite charities swiftly and securely while decreasing their tax burden."
The platform has introduced more opportunities for individuals wishing to make large donations, to reduce their capital gains tax, and generate greater reimbursements when reporting to the IRS. The "high-value donors" of the Giving Block have accessibility to accounts, appraisers, and crypto tax specialists to guarantee seamless transactions and subsequent reporting. 
As the holiday season has begun in various countries, several individuals have opted for charity other than giving gifts to family and friends. Last week, the Giving Block CEO Alex Wilson said that the network expects to handle more than $100 million in crypto donations in 2021, witnessing an incline of $4 million than the previous year. 
This holiday season, some trading platforms have already authorized the gifting of cryptocurrency. Block revealed on Tuesday that users of its Cash App could donate as little as $1 in Bitcoin or shares as a gift, just like they might send cash. In addition, as announced by a fintech company, Unbanked, it is accepting crypto donations for a US Marine Corps programme, Presents for Tots, which collects and distributes toys to underprivileged children.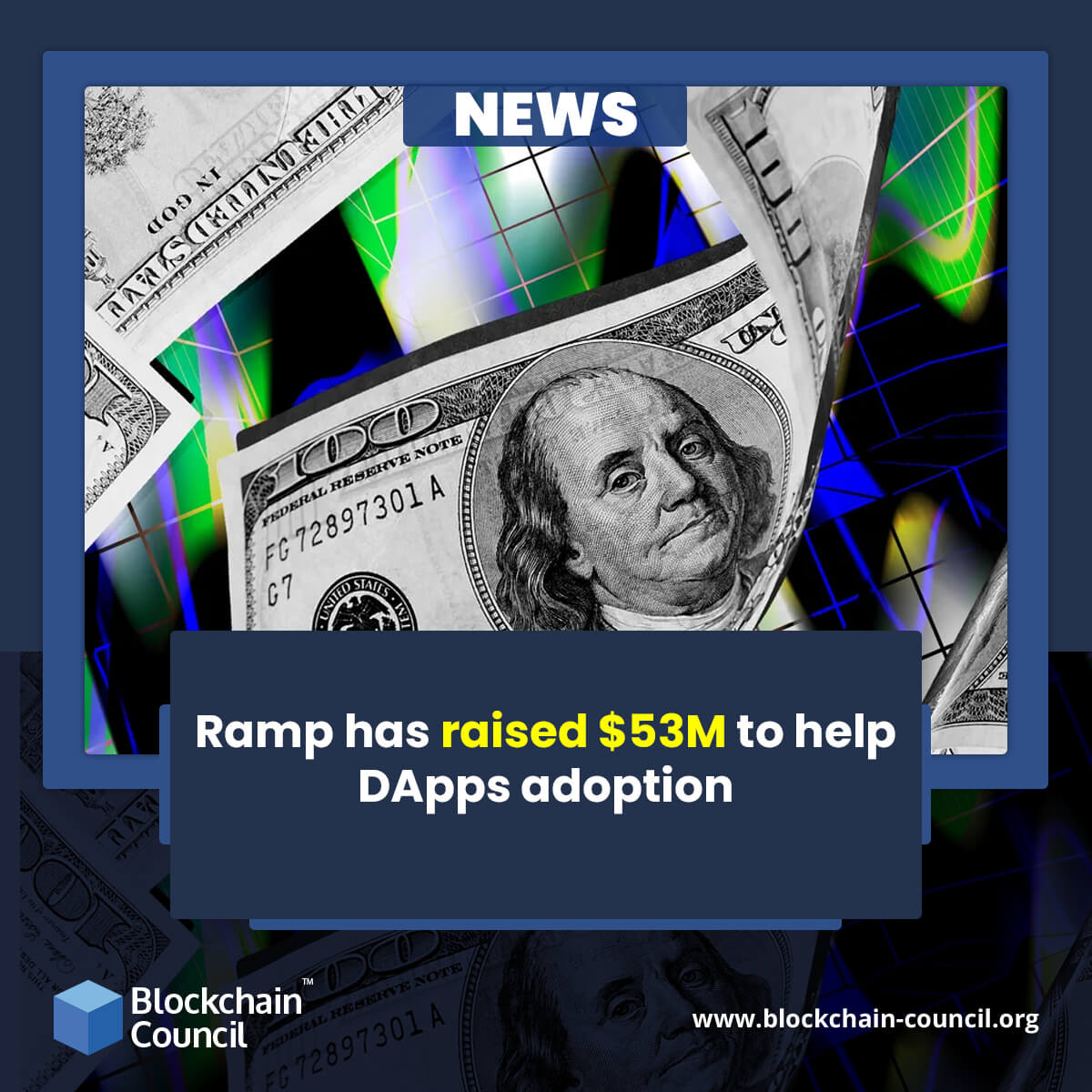 Ramp has raised $53M to help DApps adoption 
On Wednesday, ramp, a crypto-to-fiat payment gateway, reported that it had secured $52.7 million in a Series A funding round led by Balderton Capital, NFX, Seedcamp, Galaxy Digital, Firstminute Capital and angel investors. Ramp claims developers can integrate their decentralized applications with its platform in just hours, allowing their partner businesses to deliver crypto-enabled services. Mozilla, Aave, Opera Browser, Axie Infinity, Dapper Labs, Argent, Trust Wallet, and Zerion are a few among the 400+ partners. In addition, the firm has successfully received regulatory permissions in the UK, the US, and Poland. 
Ramp is now being used to buy and sell in-game content in the fantasy football NFTs game Sorare while onboarding new players in the monster fight NFTs game Axie Infinity. Ramp's developers hope to expand the software in the future allowing financial institutions to facilitate crypto transactions within their banking apps. 
Ramp's co-founder and CEO, Szymon Sypniewicz, issued the following statement regarding the evolution, "We are on a mission to give people fast access to cryptocurrencies from a trustworthy source."
Morgan Bellar, a general partner of NFX and a member of the Ramp board of directors, added, " While looking at web 3.0 companies, I question 'Will this product assist onboard net new consumers to the space?' And, of course, are there any network effects with this product? The ultimate solution to both concerns is Ramp. A one-of-a-kind in its ability to propel web3 to the next level of acceptance."