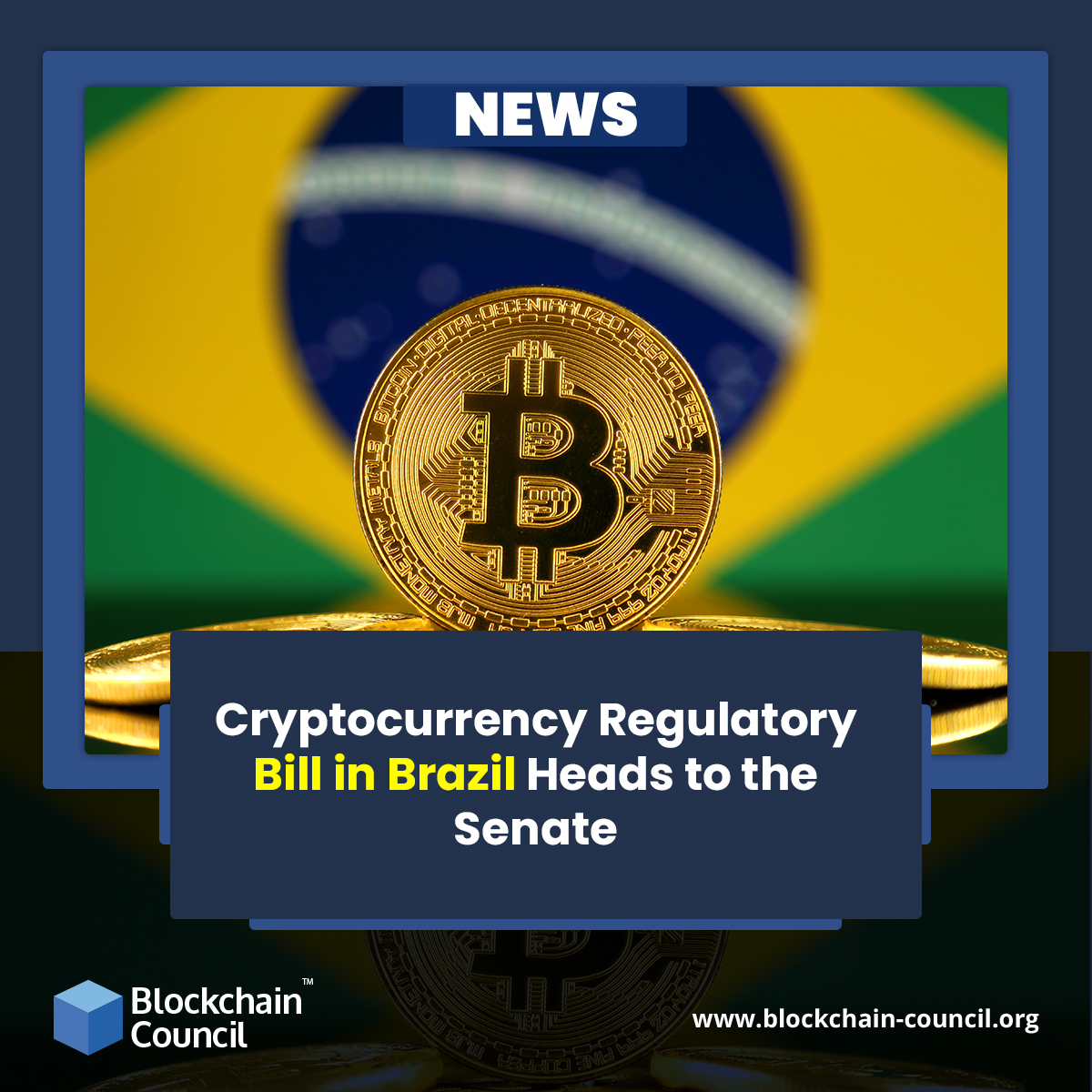 Having completed more than a decade span in the financial space cryptocurrencies have become an indispensable part of the global economic structure. Seeing this over pouring support from investors, government authorities from across the globe are striving to chalk out a regulated framework for managing cryptocurrencies and related firms. The latest entry to this list is Latin America's largest country Brazil where the Senate is gearing up to vote in favor of a bill that would bring cryptocurrencies under the regulatory framework within the state.

As per the official report, on February 22, 2022, the highly-anticipated crypto bill was unanimously given a green signal by the Senate's Economic Affairs Committee. This increased the chance of clearing the bill with a majority voting in the Senate. Once cleared by the Senate and the lower house, the bill will be moved to President Jair Bolsonaro for seeking his approval and further making it into law. The statute will offer guidelines and a framework for the provision of virtual asset clusters.
Highlighting the importance of the legislation, Brazilian Senator Irajá Abreu said that the bill will help to reduce the growing financial crimes happening within the crypto space. The project will strive to restrict illicit activities like money laundering, tax evasion, and other crimes executed through virtual assets. The official added that a major portion of the crypto market is legal though there exist certain exceptions too. Senator Abreu, who presented the bill in 2019 emphasized that the regulatory setup will help to promote crypto adoption in the country.
The rules and regulations of the bill have been finalized after three years of dedicated work by the experts. It defines multiple aspects related to crypto such as what comprises a Virtual Asset (VA), a broker or exchange, and which unit of the Federal government will control the sector. As per the bill, a virtual asset is a digital representation of value that can be traded electronically for making payments or investments. A crypto broker or exchange is a legal authority that facilitates dealing in financial resources while performing safe exchanges between multiple virtual assets, fiat currency and VA, custody and transfer of virtual assets.
The enforcement of the bill as a law will make Brazil the largest country in Latin America to control cryptocurrencies. Recently, LATAM nation El Salvador introduced Bitcoin as a legal tender to encourage crypto use amongst the local investors. The government in El Salvador is taking crucial steps for promoting crypto adoption in the state and surprisingly the efforts are giving positive returns. The country witnessed a 30% rise in its tourism industry since the launch of BTC as a legal currency.
If you're interested in the crypto and blockchain industry but don't know much about it, you can enroll for certifications offered by Blockchain Council. It will help you in upskilling and help you enter the most thriving industry of the time.