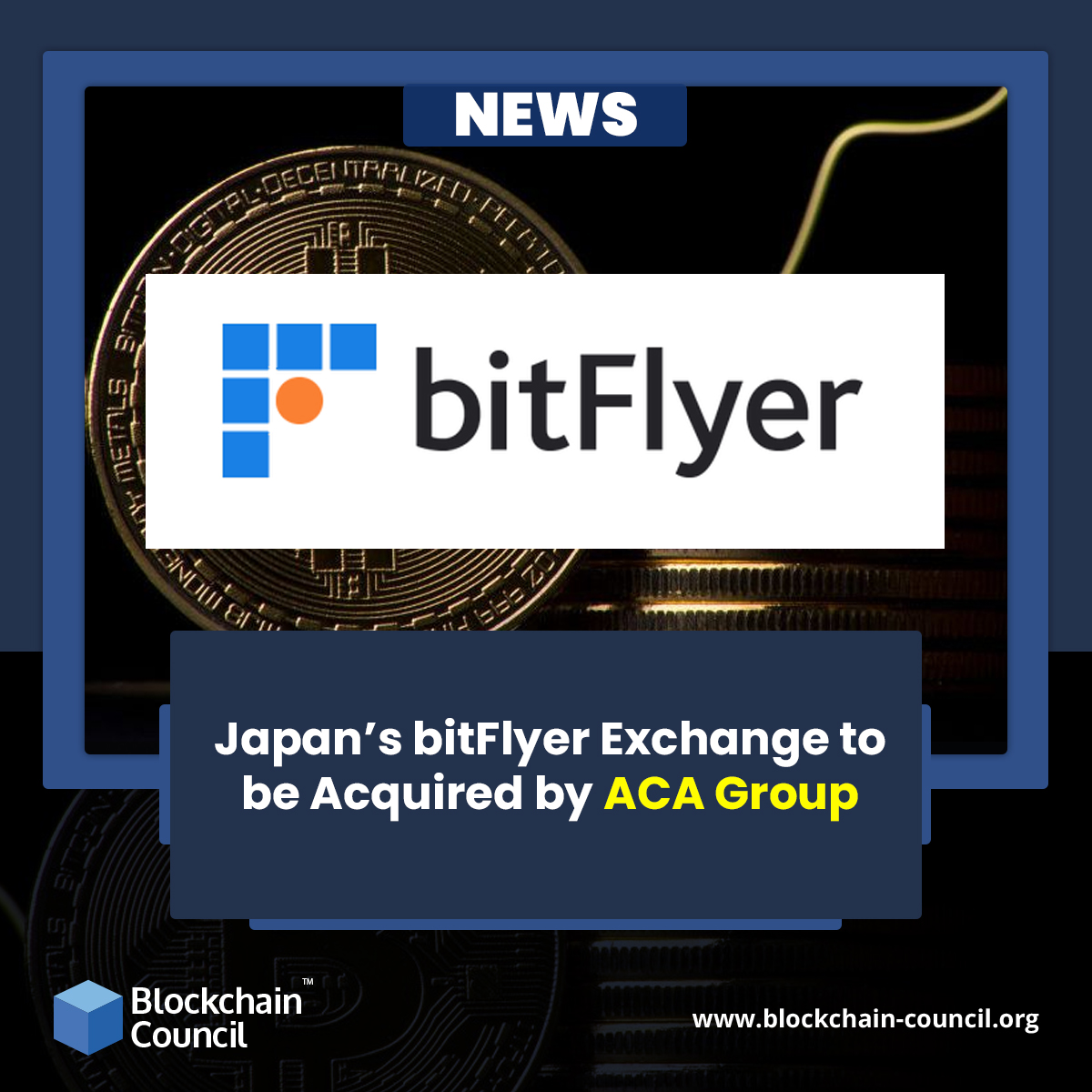 Thriving as one of Japan's most popular and largest crypto trading platforms, bitFlyer has been acquired by Singapore-based private equity fund ACA Group. Seeing the major twists and turns within the crypto cluster, the sudden step taken by bitFlyer Holdings has come as a surprise for many investors. Established in 2014, the Tokyo-based cryptocurrency exchange boasts a strong portfolio of decentralized tokens with a whopping JPY 573.2 billion in the assets under custody section as per the March 2021 reports released by the premium crypto trading platform.

According to the official announcement, the ACA Group has entered into a coalition settlement with the shareholders of bitFlyer wherein the former will acquire a majority stake of their holdings. The total value of this is reported to reach JPY 45 billion equivalent to USD 370 million in worth. The Singaporean fund is working on a pre-planned path and is likely to sell bitFlyer after giving a push to its corporate worth in the global industrial market space. bitFlyer is expected to have 1.53 million account holders with verified status.
During its interaction with news platform Nikkie, the bitFlyer team revealed that nothing has been confirmed on the deal at the very moment. Prior to this, the exchange officials have held talks with other big players in the industry regarding the exchange sale. Yuzo Kano, who is the founder, CEO, and 40% stakeholder in the exchange has been in constant touch with firms to finalize a deal. The firm held discussions with platforms like Huobi Group, Mercari, etc. though failed to gain any satisfactory result from the talks. The spearhead has insisted to value the exchange at a worth higher than JPY 100 billion in all his negotiations.
The negotiations regarding the sale involved several shareholders of bitFlyer Holdings along with venture capital investors too. The Tokyo Stock Exchange does not support IPOs for cryptocurrency exchanges. As overseas listing would have been time-consuming, the exchange holders agreed to sell shares to an investment fund to get a hold of their funds easily.
Interestingly, back in 2017, when Japanese authorities gave clearance to cryptocurrencies, there was a surge in exchange operators and digital asset service providers. However, in January 2018, the country's Coincheck exchange got trapped in one of the biggest crypto hacks and faced major setbacks. The firm lost its control to a renowned securities portal, the Monex Group. Ever since then, there has been a constant exit of operators from the sector. Stringent regulatory guidelines and other crucial factors caused a further push to the unfortunate situation.
With crypto being the hottest investment trend, Blockchain Council has come up with a series of courses on cryptocurrencies and blockchain technology. These courses offer detailed information on the subject to the participants so that they can gain subjective knowledge and practical skills quickly.