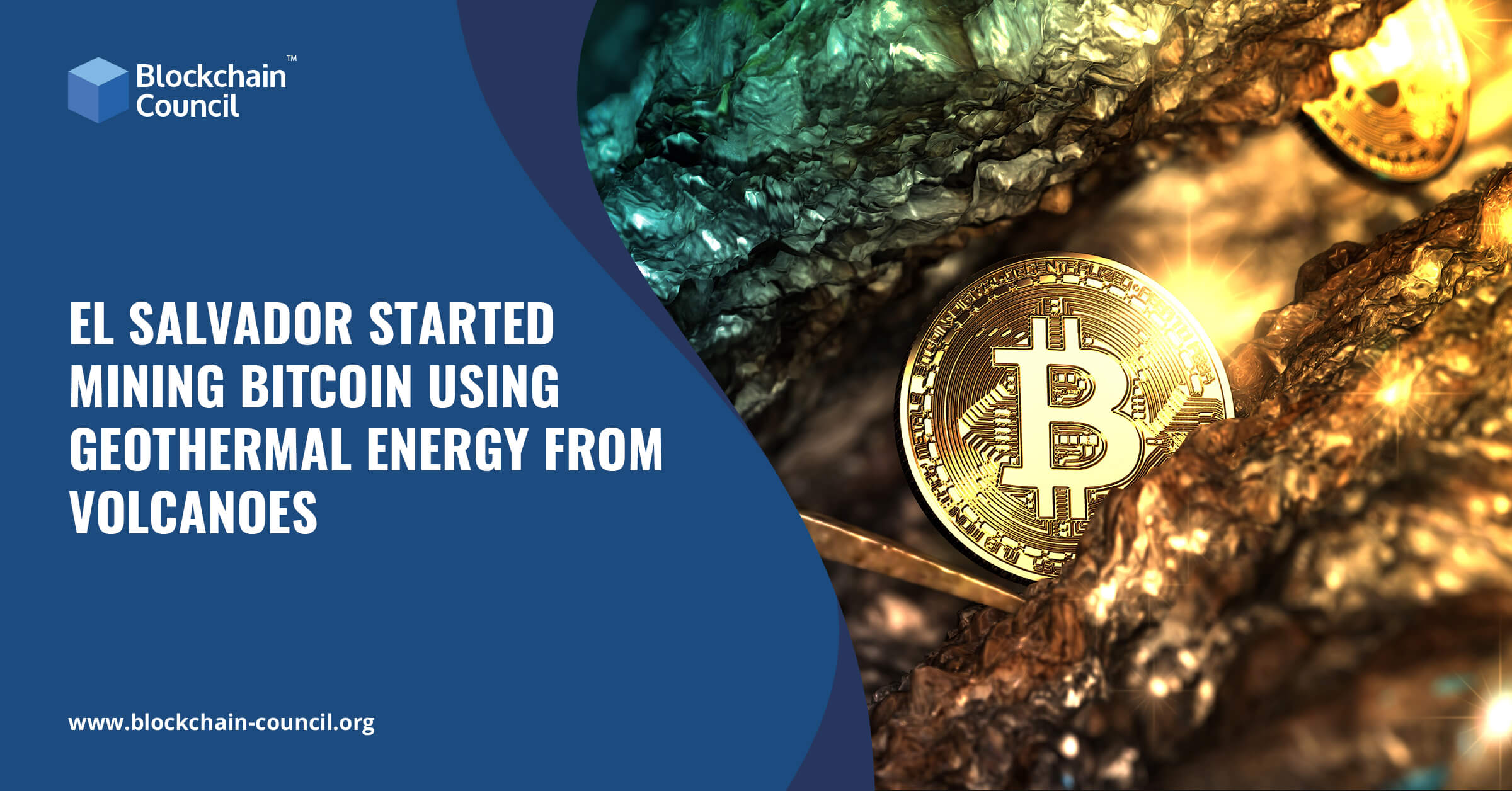 The country of El Salvador has been making several headlines in recent months after promoting Bitcoin as a legal tender. However this time, they have made another by mining the cryptocurrency using power straight from the volcanoes. According to the latest report, the country has mined 0.00599179 bitcoin which translates to an amount of $269 while harnessing the power of a volcano.

The country's President, Nayib Bukele has made headlines around the world with his nationwide experiment with the biggest cryptocurrency in the world. On Friday, he had posted on Twitter to let the world know that the country is taking its first steps towards this incredibly innovative process of harnessing geothermal energy from a volcano.
On Tuesday, the President had posted a teaser video of 25 seconds which showcases a few government-owned ships that are full of Bitcoin mining rigs and a host of technicians who are busy installing the ASIC miners and plugging them in. The video also featured sweeping aerial shots of an energy factory which is located in the middle of a dense jungle that surrounds a volcano. 
— Nayib Bukele 🇸🇻 (@nayibbukele) October 1, 2021
Ever since that moment, the video has spread virally, while bringing in about 2.3 million views. The video was also captioned as "First steps…". The experts are of the opinion that if the Central American country is indeed mining new crypto, it indicates that he really succeeded in the promise that he made back in the month of June. He had announced that he had spoken with the geothermal company owned by the state to put up a plan that will enable mining bitcoin using 100 percent clean, emission-free, and renewable energy from their volcanoes.
President Bukele indicated in his tweet on Friday that the whole mining project is still a work that is in progress and as of now they are simply installing and running some tests around the mining equipment.
Alejandro de la Torre, who is also a bitcoin miner, stated that this is a great move to use geothermal energy for mining bitcoin. He also stated that Ireland has been doing this for a very long time and it is a great practice. El Salvador is literally known as the land of volcanoes and it is a natural choice to use the energy from there since it is the source of most of the country's energy supply.
Conclusion: Are you interested in learning more about Cryptocurrency mining, Bitcoin, cryptocurrency trading and much more?
Becoming an expert on Cryptocurrencies such as Bitcoin, Ethereum and others is easy now, owing to a host of amazing courses from Blockchain Council, which is a premier organization offering superb online training and certification programs to aspiring individuals who want to have a successful career in the Blockchain space. 
Keeping the rising demands of blockchain professionals in mind, Blockchain Council certifications are diversified to meet each aspirant's discrete needs. They have a host of training and courses on Cryptocurrencies, Blockchain systems, Smart Contracts, DeFi applications, NFTs, Smart Contracts and much more that provide world class knowledge and support.
To get instant updates about Blockchain Technology and to learn more about online Blockchain Certifications, check out Blockchain Council.