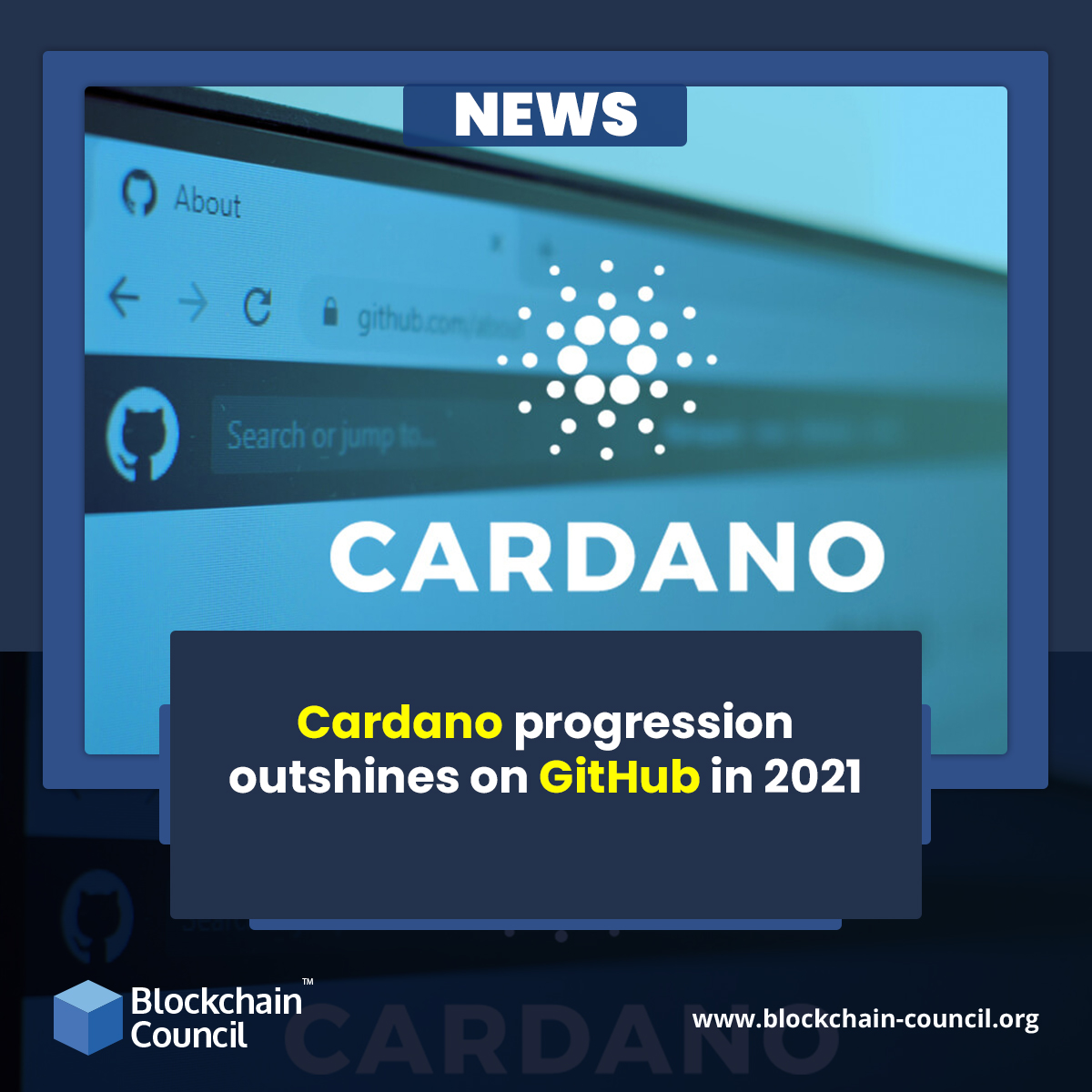 Taking pride in being a top-tier blockchain and crypto ecosystem, Cardano has emerged as the most developed crypto project on GitHub in 2021 according to the report released by CryptoRank and Santiment. The crucial report stated that Cardano handled more than 140,000 events to earn the status in the cut-throat competitive crypto industry. The data was compiled by the expert team of renowned research and analysis platforms CryptoRank and Santiment to help the investors learn about the 2021 crypto firms that ruled the industry.

According to the announcement, the second spot was earned by Kusama whereas the third rank was given to Ethereum's scaling solution, Polkadot. The firms at the second and third spot stood at their respective spots with an equal number of events during the year. The fourth rank was given to Ethereum which was surprisingly way behind Cardano in the list. The GitHub event includes multiple aspects such as creating an issue, designing a pull request, commenting on an issue or pull request, or forking/starring/seeing a code repository, etc. The team took to its official Twitter handle to circulate the news about the data results amongst investors and crypto fans.
Earlier, during a live YouTube session, Cardano founder Charles Hoskinson stated that the Cardano blockchain has nearly 127 projects under development on its interface. The spearhead appeared confident about a ten-fold surge in the number of ADA users from the existing 2M users. The increase in popularity can be linked to the constantly expanding industry of Non-Fungible Tokens. The platform has managed to garner traction with its layer-2 Hydra upgrade which aims to enhance the staking experience for the users. The upgrade is capable of supporting linear scaling that will allow hundreds of 'hydra nodes' to easily execute hundreds of transactions.  
The Cardano interface has constantly involved itself in upgrades so as to help the investors enjoy a seamless trading experience on the decentralized portal. The channel revamped the fintech space with the Initial Stake Pool Offering or ISPO. The project allows blockchain fans to delegate their crypto tokens in a particular protocol and earn tokens of a new project as rewards. The ADA staking rewards are transferred to the credit of the developers. The funds do not vacate the delegator's wallet and so the process remains secure. The ISPO was employed by Genius Yield and the pool surpassed $118M in 24 hours span quickly.