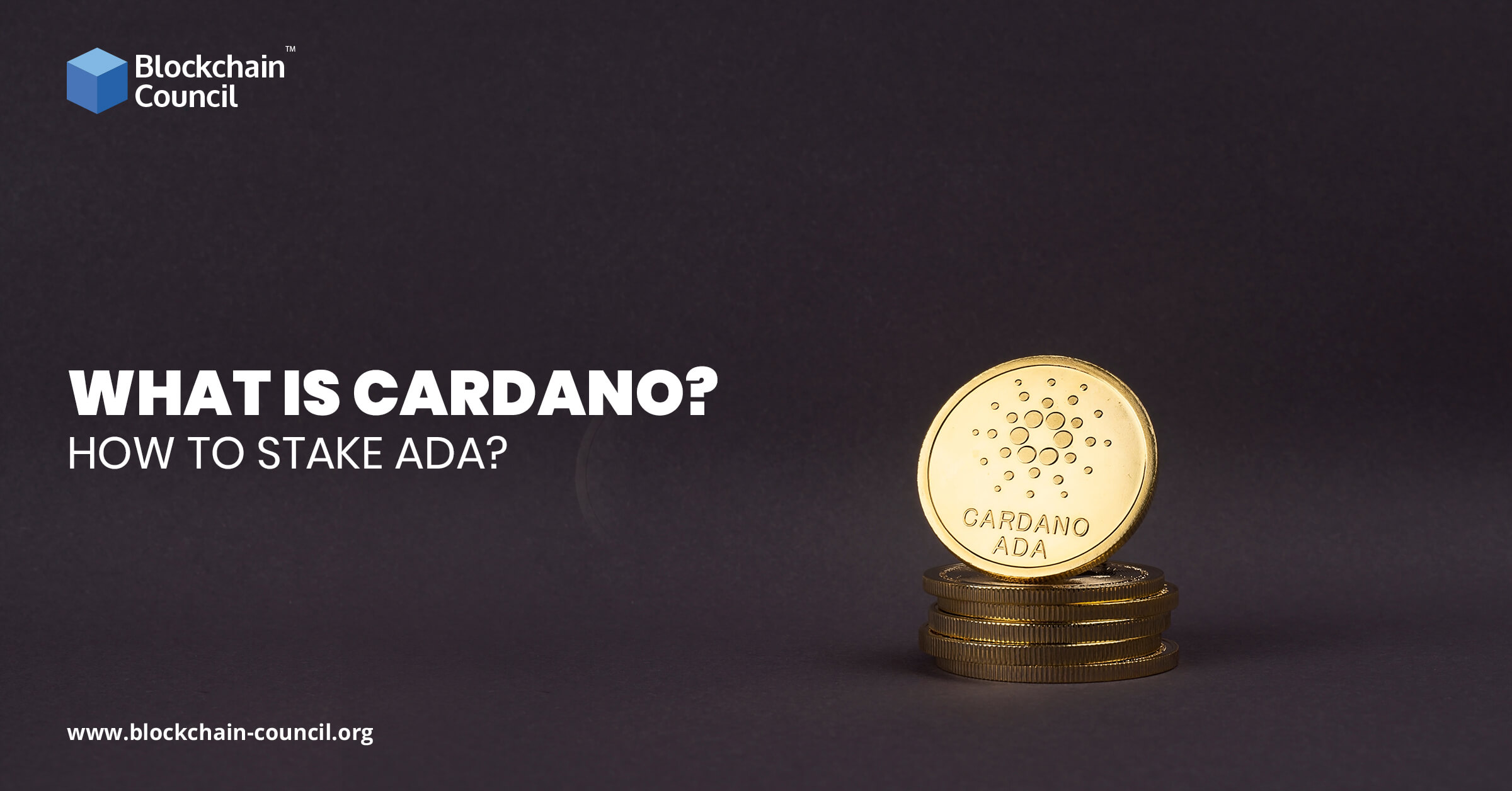 Cardano or ADA has undoubtedly become one of the fastest growing blockchain-based assets in the whole cryptocurrency space. Ever since it was released back in 2015, ADA, the native cryptocurrency of the Cardano blockchain, has been among the top 10 cryptocurrencies in terms of market capitalization. The technology associated with the network is developing at a breakneck speed. Experts are of the opinion that it can even surpass and take over the hugely popular Ethereum blockchain based on its technological brilliance.

A uniquely designed multilayer architecture and impressive mathematical principles used in the consensus mechanism sets apart Cardano from other competing blockchains in the industry. Cardano was developed by the same team that worked on the Ethereum project and many experts are convinced that this blockchain will eventually become the next generation of solutions in the cryptocurrency space.
So what exactly is Cardano?
Much like other cryptocurrencies, Cardano (ADA) is a digital cryptocurrency that is used for storing value and even for receiving or sending funds over the network. The native cryptocurrency known as ADA runs on the Cardano blockchain, which has been designed purely based on mathematical and scientific principles. The team who worked on the Cardano blockchain are renowned for their expertise on engineering and cryptography. 
The Cardano blockchain is capable of building smart contracts which in turn, can spawn an entire generation of decentralised protocols and applications. Most importantly, the fact that one can send and receive funds in an instant on the Cardano network, and that too, while paying only a minimum amount of transaction fees, opens up a whole new world of possibilities in finance and business. 
An impressive thing about the Cardano blockchain is that they have kept global regulators in mind, and developed the network accordingly so that they can provide financial services and be in compliance with global regulations in future.  
Cardano is revolutionary in the sense that it is trying to resolve several issues inherent in the Blockchain industry as of now. Some of these are as follows:
Leveraging mathematics to construct a secure blockchain that is less accessible to attackers

Separating computational and accounting layers

An infinity scalable consensus mechanism

Creating a secure voting mechanism for the holders of the ADA tokens.
The architecture of Cardano Blockchain
The blockchain contains two core components. The CSL or the Cardano Settlement Layer primarily functions as a unit of account. This is also the place which allows the token holders to receive and send ADA tokens in an instant in exchange for a minimum transaction fee. The CCL or the Cardano Computational Layer on the other hand is a series of protocols, which is basically the backbone of the network. Moreover, it is responsible for developing smart contracts, allowing other advanced forms of functionality such as identity recognition and blacklisting and also ensuring compliance and security. The open source code of Cardano is written by using Haskell, which is a secure programming language accepted universally.
Cardano is a Proof of Stake (PoS) based blockchain network. The protocol used to design this consensus protocol is known as Ouroboros. This state of the art consensus protocol is the reason how token holders can transact seamlessly with ADA on the network, while maintaining proper security of the smart contracts. 
Unlike other popular cryptocurrencies such as Ethereum or Bitcoin, Cardano has its own digital wallet exclusively for its native ADA tokens. The wallet can run a complete blockchain node apart from being just a wallet. This gives the users complete control over their funds. Moreover, it also provides the ability to ensure total transparency over the blockchain itself. 
The Cardano tokens or ADA can simply be used to transfer value, similar to what we do with cash. In reality this is also similar to how other cryptocurrencies such as Bitcoin or Ethereum function. 
However, one of the most enduring features of the Cardano Blockchain is their PoS or Proof of Stake protocol where the ADA tokens are staked to the network. This in turn facilitates stake pool operators validating their transactions successfully. This is exactly where Cardano takes the cake. Users get more Cardano just by staking their ADA coins as a reward for the efforts that they are putting in. It also maintains security on the network.
How to stake Cardano tokens?
In order to stake Cardano, users must first have access to a digital wallet. This is where they will have to delegate their tokens. Cardano is supported either by Yoroi or Daedalus.
While Yoroi is a browser-based wallet that has been developed by Emurgo, Daedalus is a completely full-node desktop wallet which was designed by IOHK. Once the wallet has been set up and synced with the Blockchain, ADA has to be transferred there to be used for staking. It can either be sent from a personal wallet or one can purchase ADA on an exchange and transfer it there. 
Upon receiving the funds in the wallet, one has to choose which staking pool to delegate it to. It should be researched properly before choosing a pool because many charge a handsome fee for staking ADA.
Conclusion
Knowing so much about Cardano must have piqued your interest in the cutting-edge technology that underpins it. As previously stated, the blockchain may be used to create smart contracts, which can then be used to create an entire future of decentralised protocols and apps. Most significantly, the ability to receive and send funds instantly and at minimal transaction fees on the Cardano network opens up an entire universe of opportunities in finance and economics.