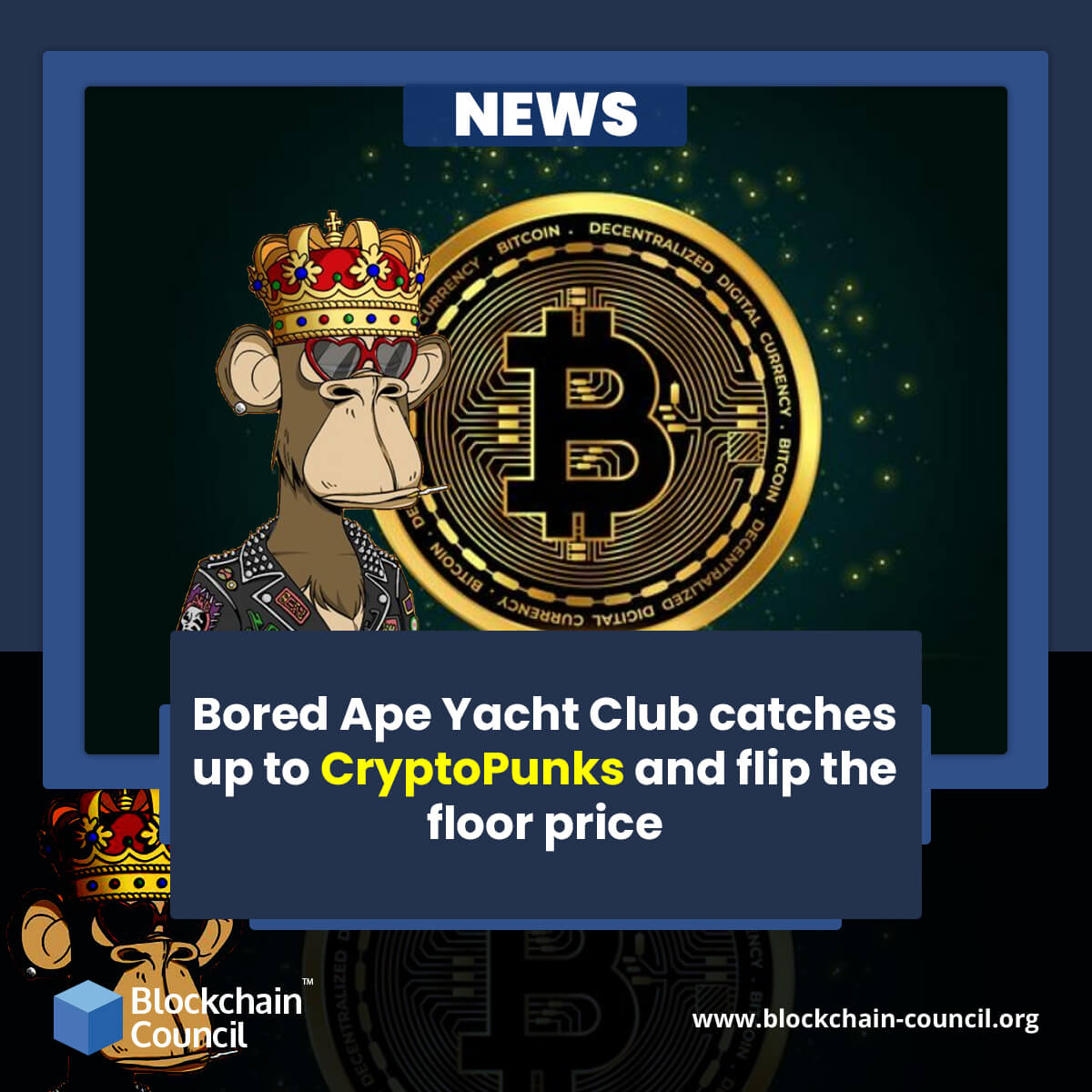 The cost of the least inexpensive Bored Ape NFT for sale is evaluated to be $215,067 or 53.9 ETH (Ether), whereas the base asking price for a CryptoPunk is 52.69 ETH, which is as of now worth $210,239, as indicated by OpenSea. 
There have been postulations about the probabilities of Bored Ape flipping CryptoPunks concerning NFT floor cost for the entire month. Recently, Cointelegraph did a profound search into the prospective aspects that could influence the worth of one assortment over the other. Regardless of whether proprietors had an inclination for protected intellectual freedoms or over specific joint efforts and associations, the prime impetus behind any NFT project, "blue chip" or not, is its domain. 
There are a few key differences between the two collections to keep in mind. Larva Labs, CryptoPunks' developers, were among the first to create NFTs in 2017. The project associates historical significance and has dominated the market in terms of trade volume for a long time. It is also a lot about the brand and its fame in the market. Only the firm, excluding the owners of the CryptoPunks, are allowed to exploit their avatar for commercial, brand, or marketing purposes. Larva Labs and UTS, a Hollywood agency, have joined hands to exploit CryptoPunks' image in mainstream media. 
However, Yuga Labs, the company behind the Bored Ape Yacht Club, is more practical and community-focused. From its ongoing partnerships, such as the most recent with Adidas Originals, to its growing popularity among mainstream media and celebrities, Bored Apes' attention and appeal have grown, as has the price of its collection. Additionally, because Yuga Labs offered them full intellectual property rights from the start, Ape owners have complete creative and commercial licenses over their materials. 
According to a statement released in October, the Bored Ape Yacht Club (BAYC) wants to issue its own coin in the first quarter of 2022. The fact that BAYC NFTs' floor price has risen beyond CryptoPunks' for the first time implies that public perception towards BAYC's future is optimistic. In contrast to CryptoPunks' continuous drop, the floor price had been slowly growing over the last few months.  
A healthy competition, like in any dynamic market, can be beneficial. RTFKT Studios, a competitor to both CryptoPunks and Bored Ape Yacht Club, is swiftly catching up in popularity. The collaboration between the artist Takashi Murakami and RTFKT Studios' Clone X has secured the second spot in respect to trading volume on OpenSea at the time of issuing. 
If you want to enter the blockchain world, we have everything that you need – click here. Obtain certification in a variety of blockchain domains to gain entry to a prosperous world that will ensure your job chances. Don't forget to check out our special offers page for the best certification deals.