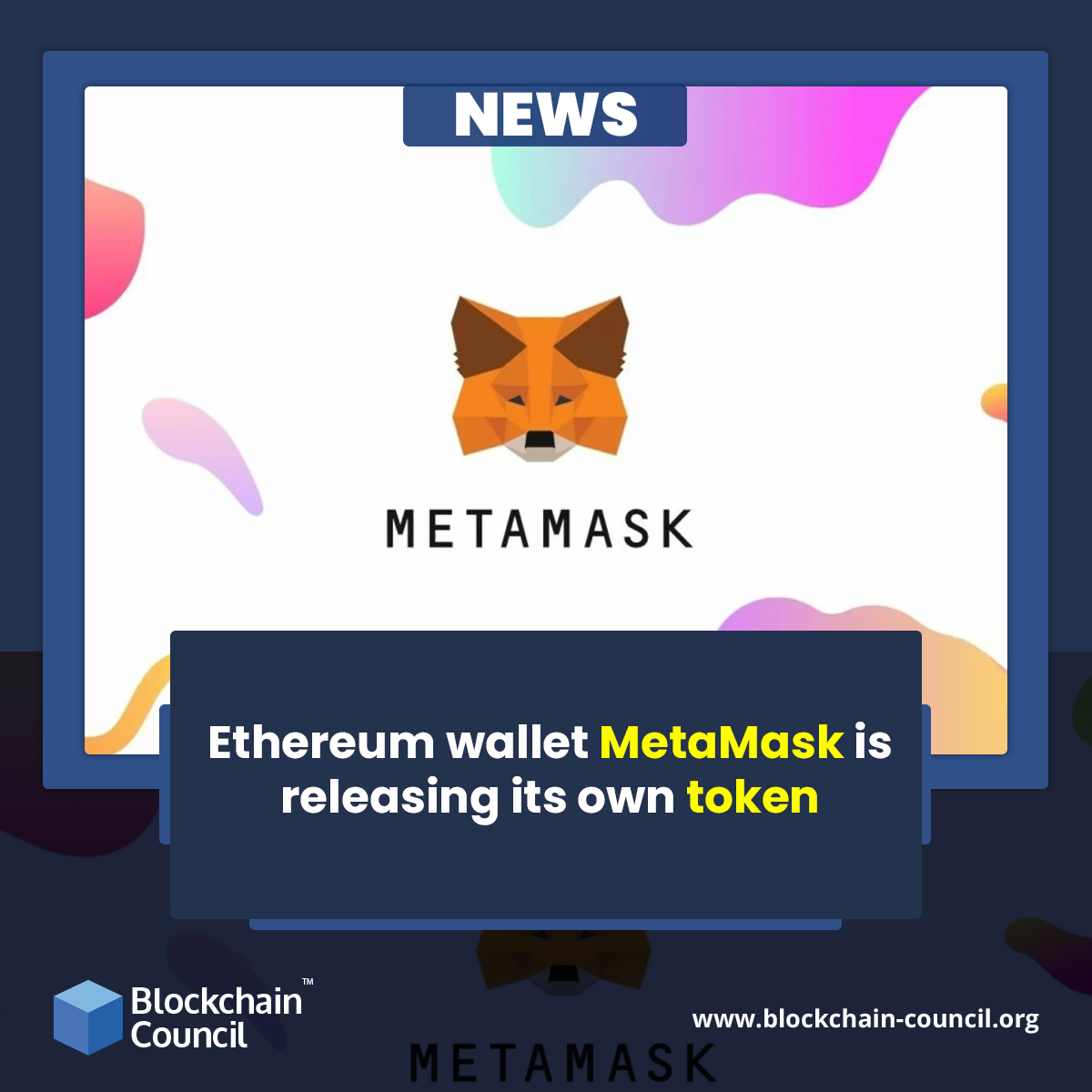 The popular wallet Metamask has topped the rankings with 30 million monthly active users (MAUs) and now will integrate DAO to enhance its capabilities.

MetaMask is a software crypto wallet that depends on the Ethereum blockchain. It allows clients to employ a mobile application or a browser extension to access their Ethereum wallets. This wallet can subsequently be used to engage with decentralized apps. ConsenSys Software Inc., a blockchain software business specializing in Ethereum-based tools and infrastructure, is the creator of MetaMask.
As per Bloomberg, by November 2021, the browser extension of Metamask had approximately 21 million active users. 
According to Consensys CEO Joseph Lubin, the popular Ethereum wallet "MetaMask" is developing its own coin. According to reports, the team will also form a decentralized autonomous organization (DAO) to support the wallet's expansion.
To connect with web 3.0, MetaMask competes with existing self-custodial wallets like MyEtherWallet and Coinbase Wallet. Individuals and organizations may use the wallet to mint NFTs, access DeFi, and other things using Ethereum and other smart contract chains.
MetaMask's DAO will not determine the project's progress, despite the fact that DAOs are often envisioned as an alternative governance model (in contrast to more hierarchical businesses). Instead, it will act as a financing tool, similar to how other donation-focused DAOs have done in the past. Apart from that, not much information regarding the DAO was released.
MetaMask's token, which has previously been counterfeit, has likewise been kept under wraps. However, some believe it will evolve similarly to the Uniswap token, which was distributed to early users of the software as an airdrop.
Last month, though, MetaMask's Chief of operations stated that it will not be a "cash grab."
MetaMask has experienced rapid growth in recent months, topping 30 million monthly active users. That's gained more than 40% since November when the firm behind it – Consensys – was barely worth half of what it is now.
Due to the node, it routes through – Infura – being forced to block transactions from specific locations, the wallet was recently embroiled in controversy after momentarily filtering Venezuelan transactions. However, the problem has since been resolved.
If you want to learn everything there is to know about crypto and blockchain technology, the Blockchain Council's comprehensive courses are for you. The courses provide learners with subjective and practical information in an easy-to-understand manner. Furthermore, they are inexpensive and allow you to quickly obtain exposure to a growing sector.
If you want to keep up with the trends of blockchain industry, join our communities on Discord, Reddit and Telegram.