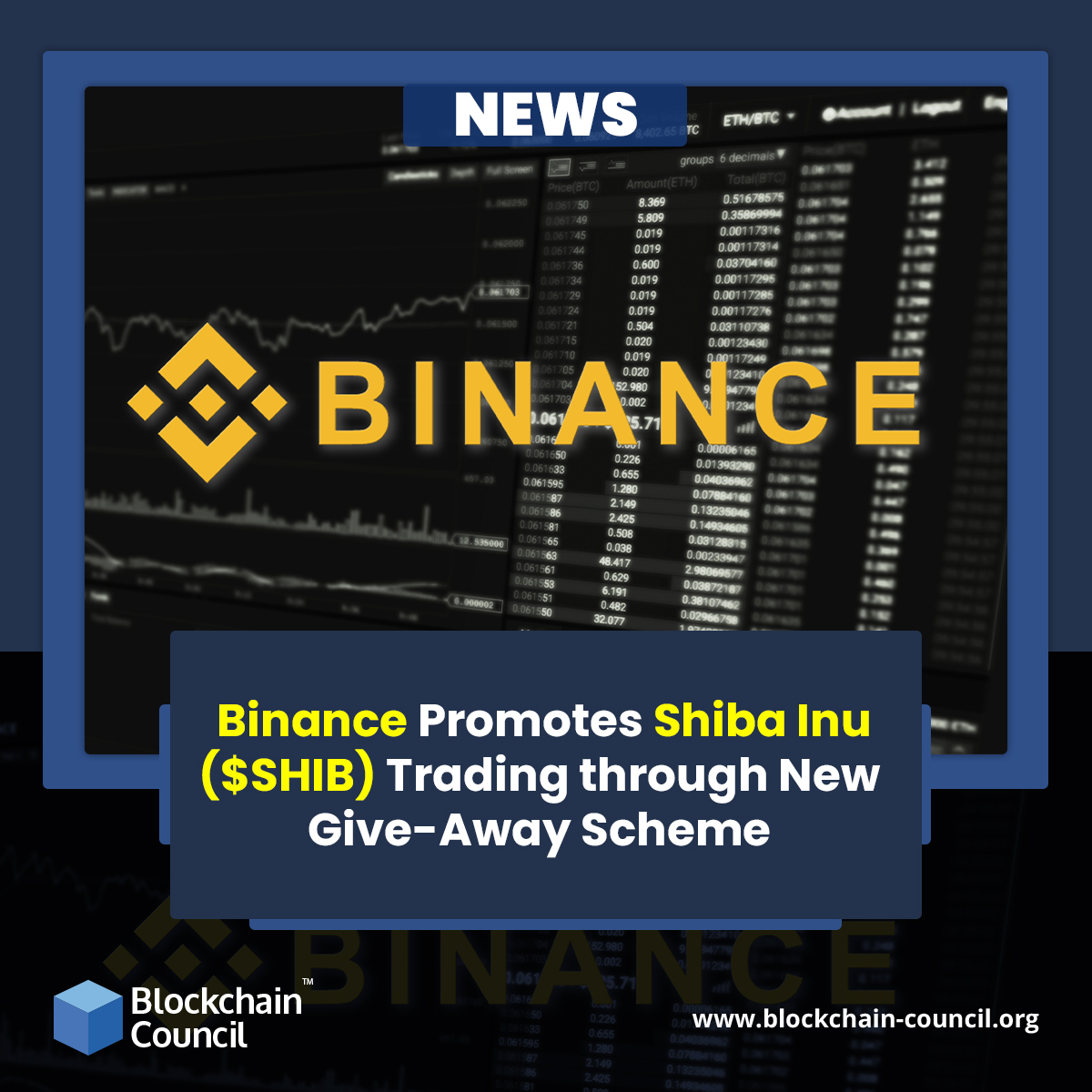 Thriving as one of the biggest cryptocurrency exchanges with a diverse token portfolio, Binance has announced to give away Shiba Inu ($SHIB) to new users entering its ecosystem. As part of an exciting promotional strategy, the top-tier crypto exchange has planned to offer juicy incentives to investors for trading the popular meme-inspired crypto token. With crypto becoming the mainstream financial tool for investors and firms across the globe, involved parties such as token projects, exchanges, and firms are resorting to lucrative deals to attract more and more investors to their cluster.

According to the official announcement made by the Binance team, the promotion will run through March 21, 2022, and will offer a giveaway of a total of $80,000 worth of SHIB tokens to the new Binance customers. The investors who will fulfill the requirements of the promotional scheme will get a golden opportunity to earn SHIB tokens between a range of 100,000 SHIB and 308,000 SHIB on a first-come-first-serve basis by the Binance portal. The price range offered by the exchange shall fall between $2 and $6.9. Those willing to participate in the event need to register using the official link provided by the exchange.
Apart from this scheme, the renowned trading platform is also running another promotional event for investors who trade the equivalent of 1,000 USDT on Shiba Inu spot trading market pairs. Binance stated that those participating in the latter scheme will share $20,000 in Shiba Inu. The eligible trading pairs for the second promotion are SHIB/USDT, SHIB/BUSD, and SHIB/DOGE. However, the exchange has clearly mentioned that the giveaway will apply to only those customers who will register to their platform via the official link provided by the team. The exchange is looking forward to attracting new customers to its portal and thus strengthening its position in the highly competitive crypto industry.
The users should complete their Know-Your-Customer or KYC guidelines as well to earn free SHIB tokens. For withdrawing the earnings, customers have to reach a total trading volume equivalent to 50 USDT involving both purchases and sales. The exchange has reserved the right to disqualify trades that are likely to be wash trades, illicit bulk registered accounts, and those reflecting market manipulation or self-dealing.  
The certificate courses offered by Blockchain Council can be of great help to those planning to understand the basics of the crypto world. Designed to offer in-depth knowledge to the participants, the courses provide practical knowledge as well to sharpen the skills.