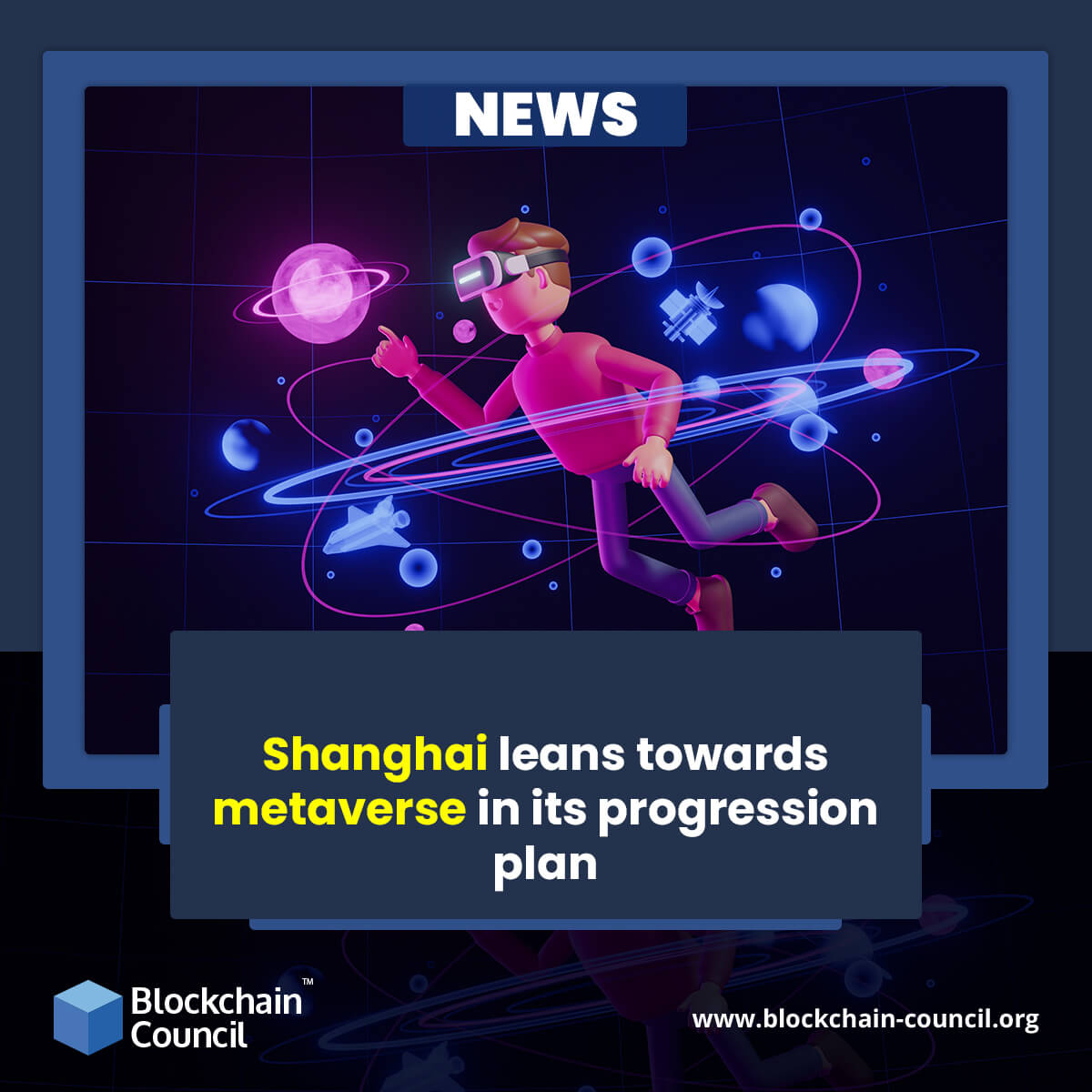 The Metaverse cluster witnessed explosive growth in 2020 with top-tier firms either entering the field with potential projects or showing keen interest to join the industry. The latest addition to the Metaverse fan list is China's global financial hub, Shanghai. The city authorities are planning to infuse the use of Metaverse across the public services ecosystem and are likely to put in strong efforts to explore the field over the next five years span.

According to the report, the use of Metaverse was highlighted in the five-year development plan released by the Shanghai Municipal Commission of Economy and Information Technology. The document has listed four core areas that the commission is willing to explore in the coming years and Metaverse is one of the top fields in the list. The state is looking forward to employ Metaverse technology in a variety of use-cases including public services, social leisure, business entities, industrial manufacturing, e-gaming, production safety, etc. The commission has decided to promote the research and development of new-age technologies like sensors, real-time connections, and blockchain technology.
China has shown some sincere efforts towards the establishment of a central bank digital currency or CBDC. The country has managed to come at the forefront in the CBDC niche by releasing a digital biometric hardware wallet for supporting the virtual Yuan project. However, China's recent clampdown on crypto mining operations did raise questions on its stance towards virtual currencies. The sudden shutdown of the mining industry in China opened opportunities for other countries to expand their crypto cluster significantly.
Top-tier Chinese firms like Baidu, Tencent, and e-commerce giant Alibaba are actively working towards Metaverse technology. The expert team at Baidu has debuted in the domain with its highly-anticipated XiRang metaverse app that will be unveiled fully in the next six years span. There has been a constant rise in the popularity of Metaverse in China despite the warning given by the People's Bank of China on NFT and Metaverse use. Nearly 1,000 entities have filed tens of thousands of trademark applications having Metaverse in focus. A report from the South China Morning Post revealed that over 1,360 firms have applied for 8,534 trademarks having reference to virtual technology.
The metaverse has managed to evolve as a hot-shot for multiple global companies in the recent times with Meta (earlier Facebook) being the most talked-about entity. The firm changed its name to Meta to exploit the growing popularity of the term. The metaverse allows users to experience real-like fun in the virtual space especially in the electronic gaming sector. The constant support from the market space is likely to reap good results for the metaverse cluster.