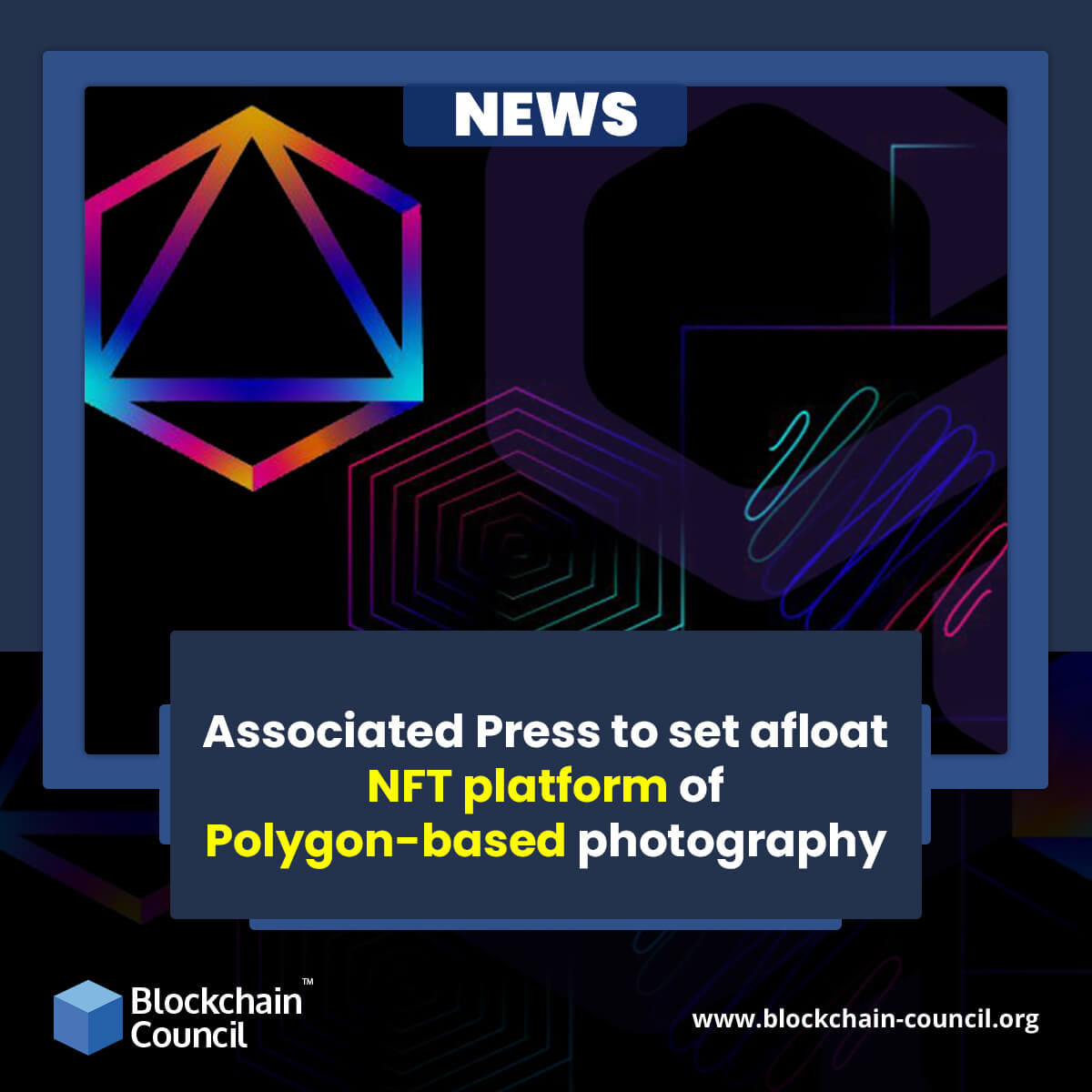 Hailing as one of the most reputed news platforms from the United States, the Associated Press has announced to launch a dedicated marketplace for Non-Fungible Tokens. With this NFT platform, the organization will give a golden chance to people to purchase tokenized photographs from the news portal and enjoy a secured NFT experience. The company has collaborated with top-tier blockchain infrastructure portal Xooa to develop its NFT marketplace dedicated to the fast-growing digital collectible industry.

According to the report, the first collection of the Non-Fungible Tokens will comprise photographs related to subjects like war, space, and climate taken by the journalists. The team has planned to release the NFTs over several weeks starting from January 31, 2022. The tokens will be launched at varying prices for the purchasers so that they can choose a product suiting their investment plan. The tokenized photographs will be minted as NFTs on the Polygon blockchain network. The portal will enable secondary transactions through debit or credit cards as well as payments in Ethereum.
The Xooa platform is known for creating white-label NFT marketspaces for various brands and IP clusters. The chief of marketplaces at Xooa, Zach Danker-Feldman conveyed that the collaboration will work as a strong integration between the virtual space and the real world.
The new project will also support popular crypto wallet provider Metamask and will further expand its coverage to Binance, Fortmatic, and Coinbase. The team will introduce a plethora of unprecedented features on its NFT platform for users in the near future. This will include characteristics like 'withdrawals to other marketspaces,' 'social media offerings,' 'off-chain interactions,' for the NFT community. Every two weeks, the portal will announce one 'Pulitzer Drop' event that will feature Pulitzer Prize-winning photographs. Each token will include crucial information about the photos like the time, date, location, equipment, technical settings, etc.
The funds collected from the NFT sales will be used to fund AP journalism initiatives. The team will facilitate secondary market sales with a hefty charge of 10% charged from customers. Earlier in October 2021, The AP collaborated with Chainlink Labs to ensure cryptographic verification of data from its U.S newspaper and broadcasting members. In 2020, the firm published the Presidential elections result on the Ethereum and EOS blockchain platforms. Top-rated news houses like CNN have also shown keen interest in cryptocurrencies and NFTs. The CNN news portal launched its NFT project called 'Vault by CNN: Moments that changed us' last year. The project tokenized a collection of historic moments from the firm's long history in the field.